Remember Toyota USA's plans to create an open-top Supra with a removable roof? The guys back at the Toyota Motorsports Garage are dead serious about finishing it, even after SEMA360 has concluded. As a matter of fact, as of this writing, they've already completed their first big step: actually cutting the roof out of their sports car.
Yes, Toyota's GR Supra Sport Top has officially gone under the knife, and the photo you see above is a sneak peek of what's to come. Toyota just released the newest episode of its YouTube mini-series featuring this one of a kind build. and it gave us a glimpse of how the builders went through with it.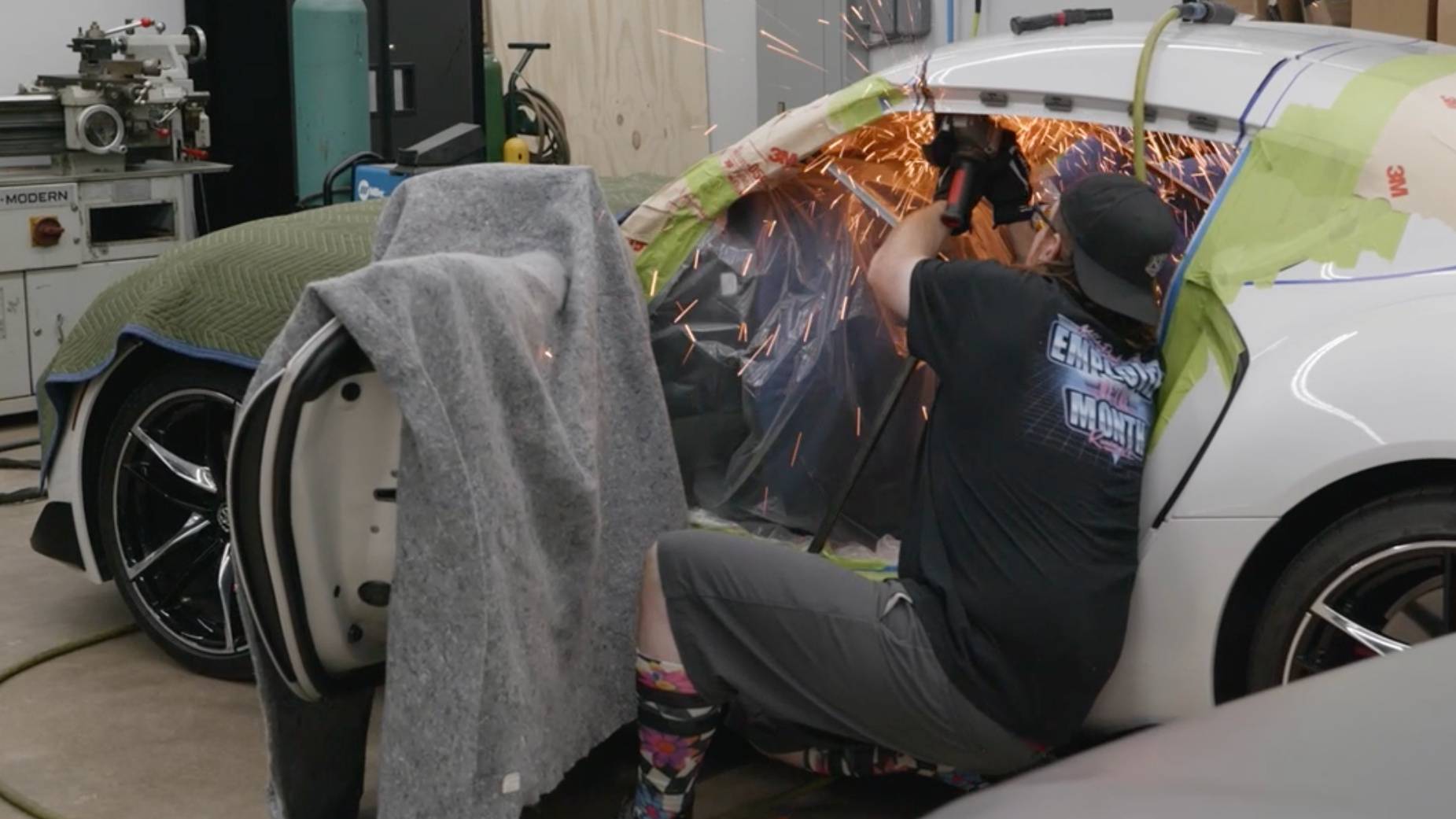 ADVERTISEMENT - CONTINUE READING BELOW ↓
It's not as simple as it looks, though, because taking out the Supra's roof would easily compromise the car's entire structure. Team manager Marty Schwerter shared that prior to cutting the roof, they had already installed parts such as the hand-built diffuser, downpipes, and exhaust pipes. "We're worried with not having a roof in it—it could fold right here," said Schwerter as he pointed to the center of the car's frame.
"We've also done a lot of conceptualizing on where to cut the roof. It's way more complicated than we thought in the beginning," Schwerter added. With some help from KC's Paint Shop, the team was eventually able to overcome the initial hiccups and finally cut the top off.
Well, by the looks of things, these guys won't have much to be worried about... at least for now, that is. If you want to check out the full episode, click play on the video below.
ADVERTISEMENT - CONTINUE READING BELOW ↓
Recommended Videos
So, what do you think? Do you like what these guys have done to Toyota's flagship sports car?