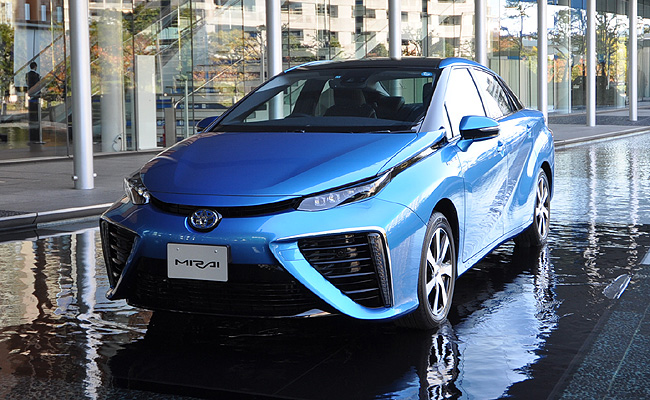 Since its launch in Japan in December 2014, over 1,500 orders have reportedly been placed for the Toyota Mirai, the Japanese carmaker's fuel-cell sedan.
During the vehicle's launch, Toyota's sales forecast for the Mirai in its home market was 400 units by the end of 2015. Due to the demand for the fuel-cell vehicle, Toyota expects customers will have to wait longer for the delivery of their units than expected.
One individual who didn't have to wait long for the Mirai's delivery is Japanese prime minister Shinzo Abe, who received the very first unit for the government. No less than Toyota Motor Corporation president Akio Toyoda turned over the fuel-cell sedan to Abe.
"This is a historic step and I'm truly excited," Toyoda said after delivering the vehicle to Abe. "This will be a long journey, and to make this first step truly historic, we will all need to work together."
According to Toyota, around 60% of the orders for the Mirai are from government offices and corporate fleets, while the remaining 40% are from private individuals.
If you're viewing this on a mobile device and can't see the video, please click here.
Continue reading below ↓
Recommended Videos