Surprise! The Pagani Zonda has returned. First baked in Pagani's (still active) autoclave in the late '90s, Horacio's original supercar simply refuses to die. We're good with that, tbh, because this is the latest 'new' Zonda, the Zun.
We're only dealing with renders currently, so we're guessing the Zun is yet to be built. When it is, it'll be one of the wildest ones yet. It's quite purple, a similar shade to the one Lewis Hamilton picked for his 760LH years ago.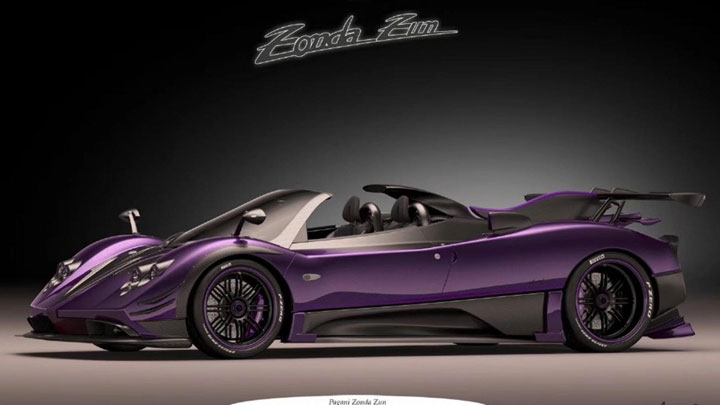 ADVERTISEMENT - CONTINUE READING BELOW ↓
This Zun gains some custom carbon nostrils, new carbon air extractors and a carbon fiber arrowhead nose plus a carbon aero package including special canards and a splitter.
And though there is no roof, there is a scoop similar to the Cinque Roadster that works its way back to a carbon fin and full length rear wing with a smaller, purple wing below.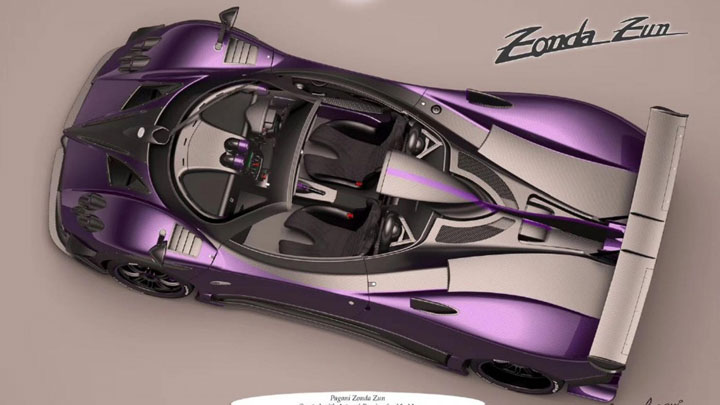 Observant viewers will notice new, larger carbon air pods protruding from the flanks to keep that 7.3-liter AMG-sourced naturally-aspirated V12 engine breathing.
ADVERTISEMENT - CONTINUE READING BELOW ↓
Recommended Videos
Confused as to why there are so many 'new' Zondas? Yes, only 136 were originally built, but Pagani will still build you one by modifying an existing chassis. In fact, one of the latest trends is customers asking for one of the very first original Zonda chassis to modify… and then buying another one to fit their own tastes. The Zun is one of these.
Where does this rate on the scale of special Paganis? Let us know below.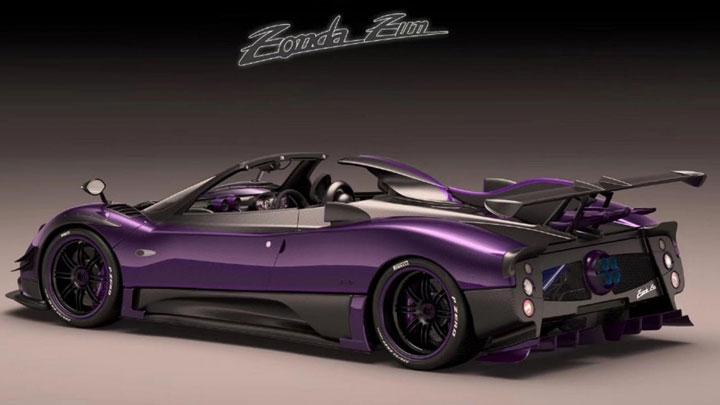 ADVERTISEMENT - CONTINUE READING BELOW ↓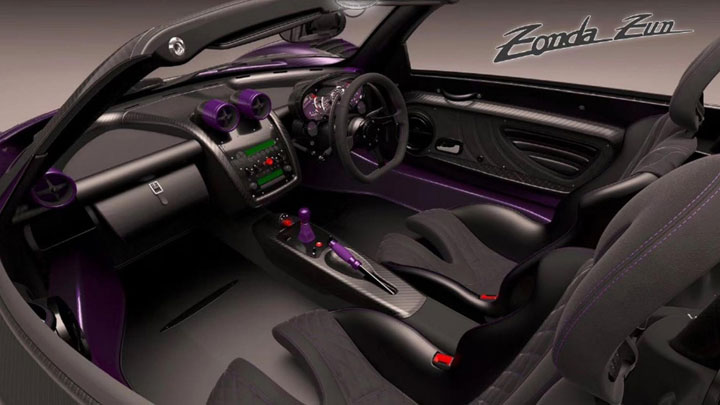 NOTE: This article first appeared on TopGear.com. Minor edits have been made.