This is the new Peugeot E-3008. And yes, it's another new electric crossover. You'd be forgiven for rolling your eyes so dramatically they're pointing right out the back of your head.
But this one warrants a lingering glance. The outgoing 3008 was something of a surprise star when it launched back in 2016. It returned Peugeot to form in a number of key areas, not least by virtue of being a car that was interesting to look at for all the right reasons. It drove well, too, and had an interior that first dropped your jaw but then simply worked properly.
This new version intends to pick up the baton—and then run with it by adding fully electric power for the first time. The styling is once again arresting, the 3008's profile now much more coupifed than before (it's a word) with a boxier, more practical shape likely reserved for the new E-5008.
OTHER STORIES YOU MIGHT HAVE MISSED:
How 'waterproof' is the all-new Honda CR-V e:HEV?
First impressions: The Toyota Hilux GR-S is so much more than just stickers
Peugeot E-3008 specs and features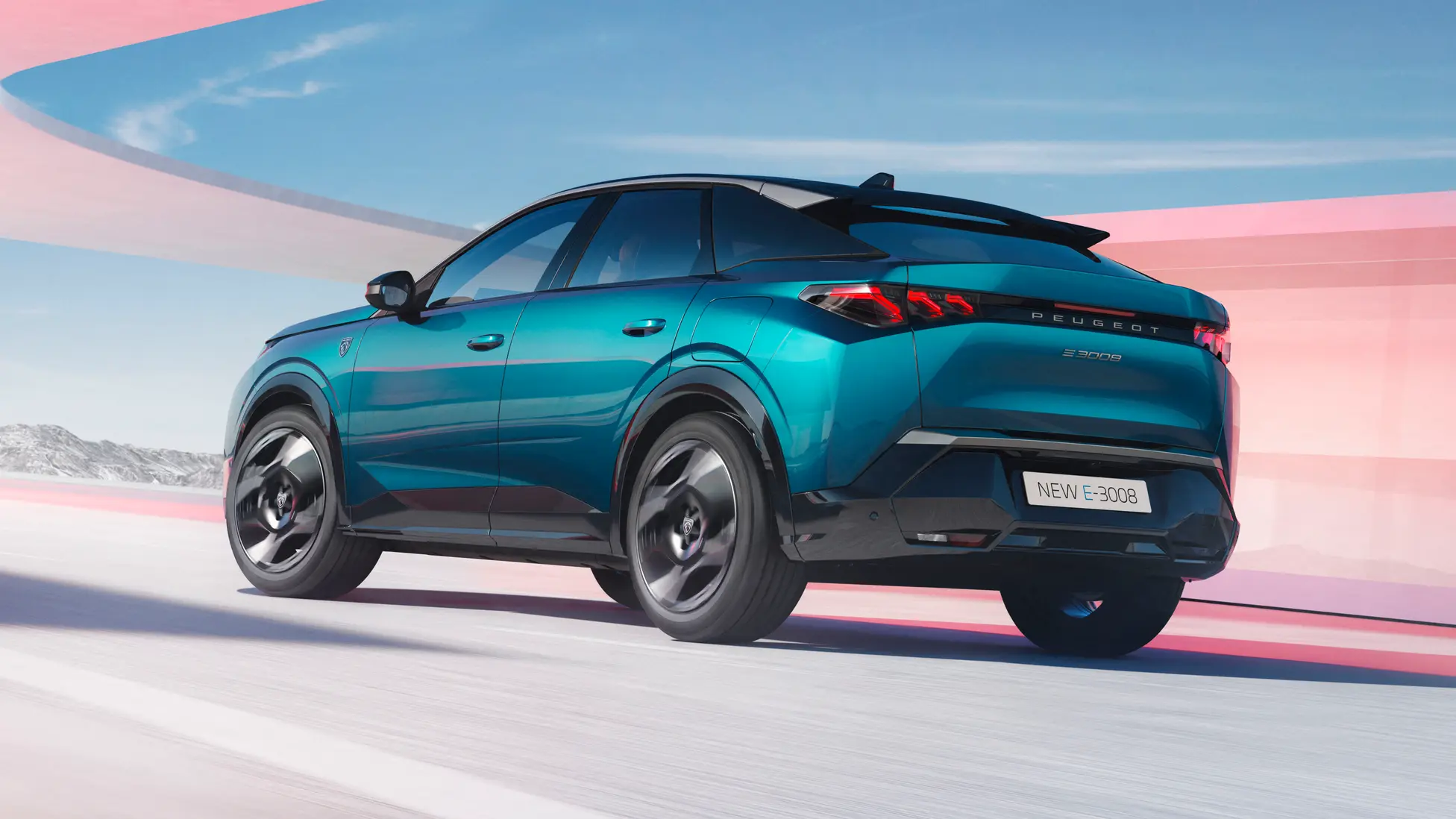 Both will utilize the Stellantis group's all-new mid-sized electric platform, debuting it with 400V battery architecture before it no doubt sits below a whole host of Vauxhalls, Citroens, Jeeps, and more, such is the sheer breadth of the company now. But the E-3008 is where you'll sample it first, the car launching with three electric powertrain options before hybrids land further down the line. The platform prioritizes fully electric power but will host a few halfway houses on Peugeot's journey to full electrification in Europe by 2030.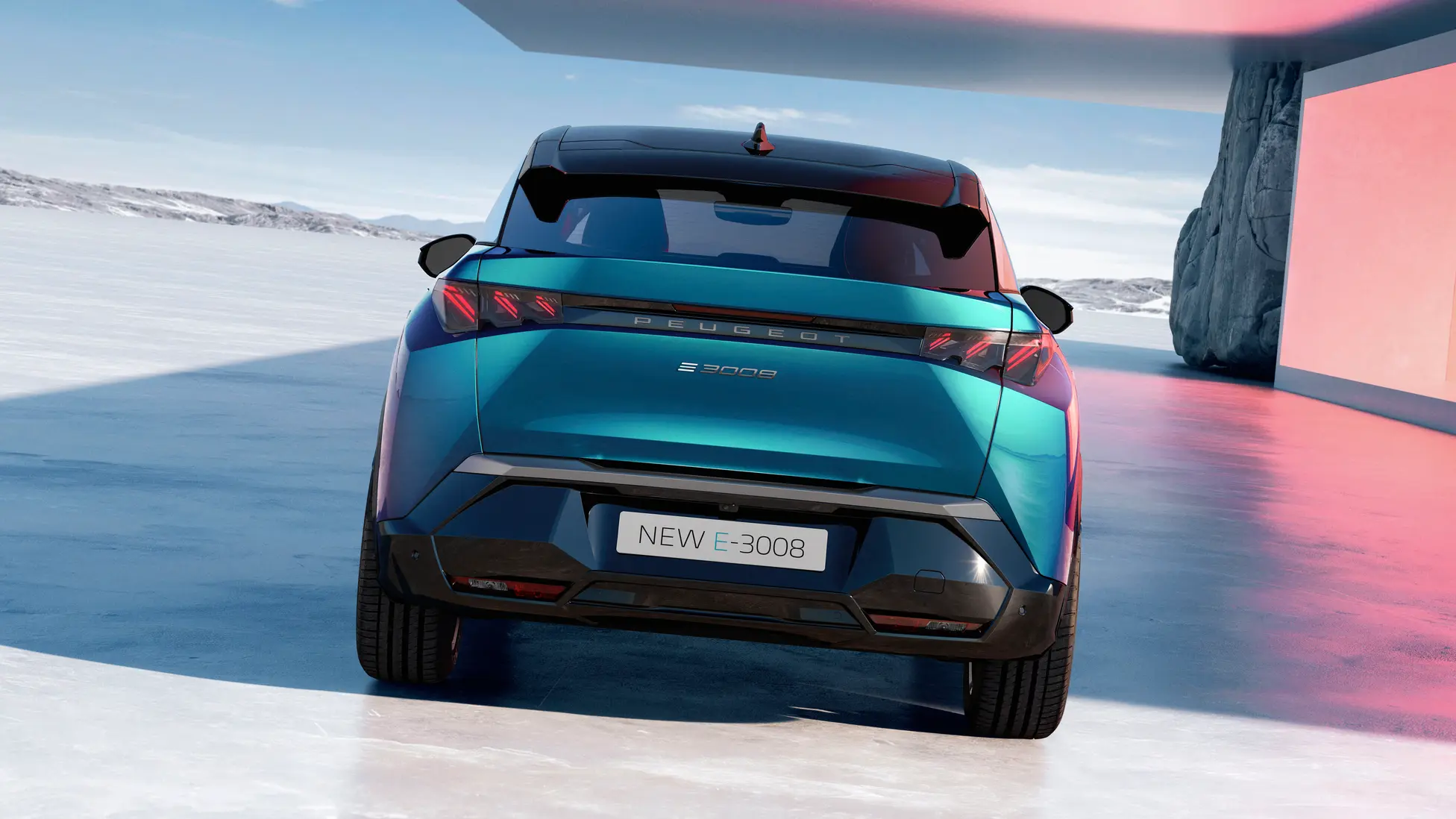 Two of the launch E-3008s are single motor and front-wheel drive, split into 210hp Standard Range and 230hp Long Range offerings. It all depends on how far you venture from the school gates between 9am and 3pm, really. Both offer the same 343Nm torque figure ensuring they hit 100kph in under 9sec—you're not looking at an EV with neck-snapping acceleration—with their batteries being the big differentiator. The Standard Range uses a 73kWh unit for 525km of WLTP range, while the Long Range uses a 98kWh unit for a headline-grabbing 700km. It's also 60kg heavier, with a total curb weight of 2,174kg. Nope, electric SUVs aren't getting lighter anytime soon. Both offer 520 liters of boot space, ensuring they match their predecessor despite that newly swooping roofline.
If performance is of more concern than practicality, you can surrender 50 liters of luggage capacity by going for the E-3008 Dual Motor AWD. Which rather does what it says on the spec sheet, pairing a 210hp front and 110hp rear motor for a nice clean 320hp peak, yielding a 6.4sec dash to 100kph and an only slightly higher 180kph top speed (the others hit 169kph).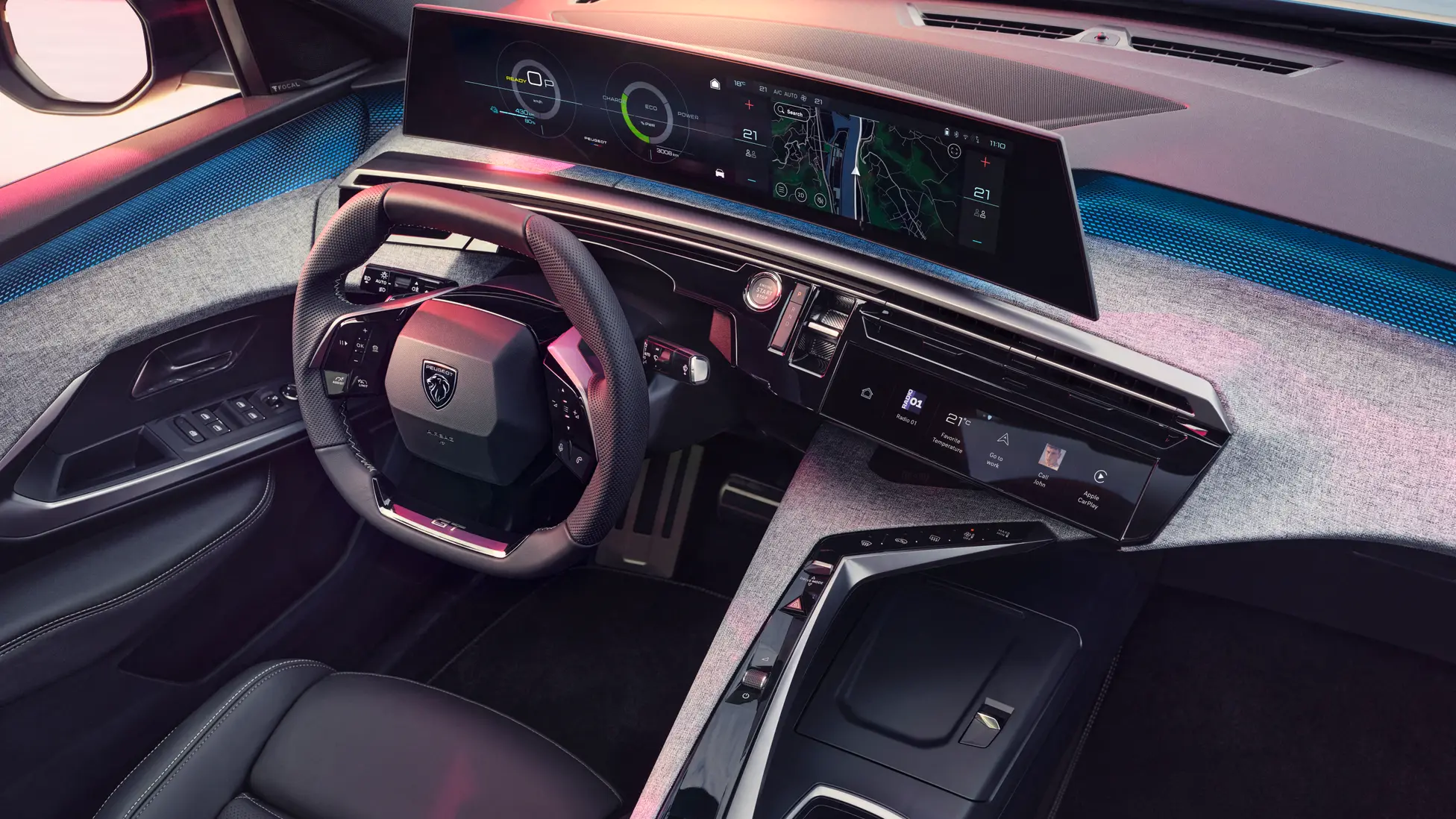 Each version comes with independent suspension front and rear and three levels of brake regen, toggled via paddles attached to the overly dinky steering wheel we now know and mostly love Peugeot for. The interior is an advancement of the firm's i-Cockpit idea, placing the wheel ahead of a vast curving 21-inch display that'll be standard on UK cars. Fans of those old-fashioned 'button' thingies, so often shunned by new-gen cars, are at least slightly appeased by a customizable touch-sensitive area amidst the dashboard where you can leave your favorite functions fixed and waiting for you.
All versions accept up to 160kW from a rapid charger, ensuring 20-80% fills in around half an hour. This is right on par rather than class-leading, though you'd be hard-pushed to make a motorway stop in much less time given the queues at the food stalls in gas stations and the usually labyrinthine route to the comfort rooms.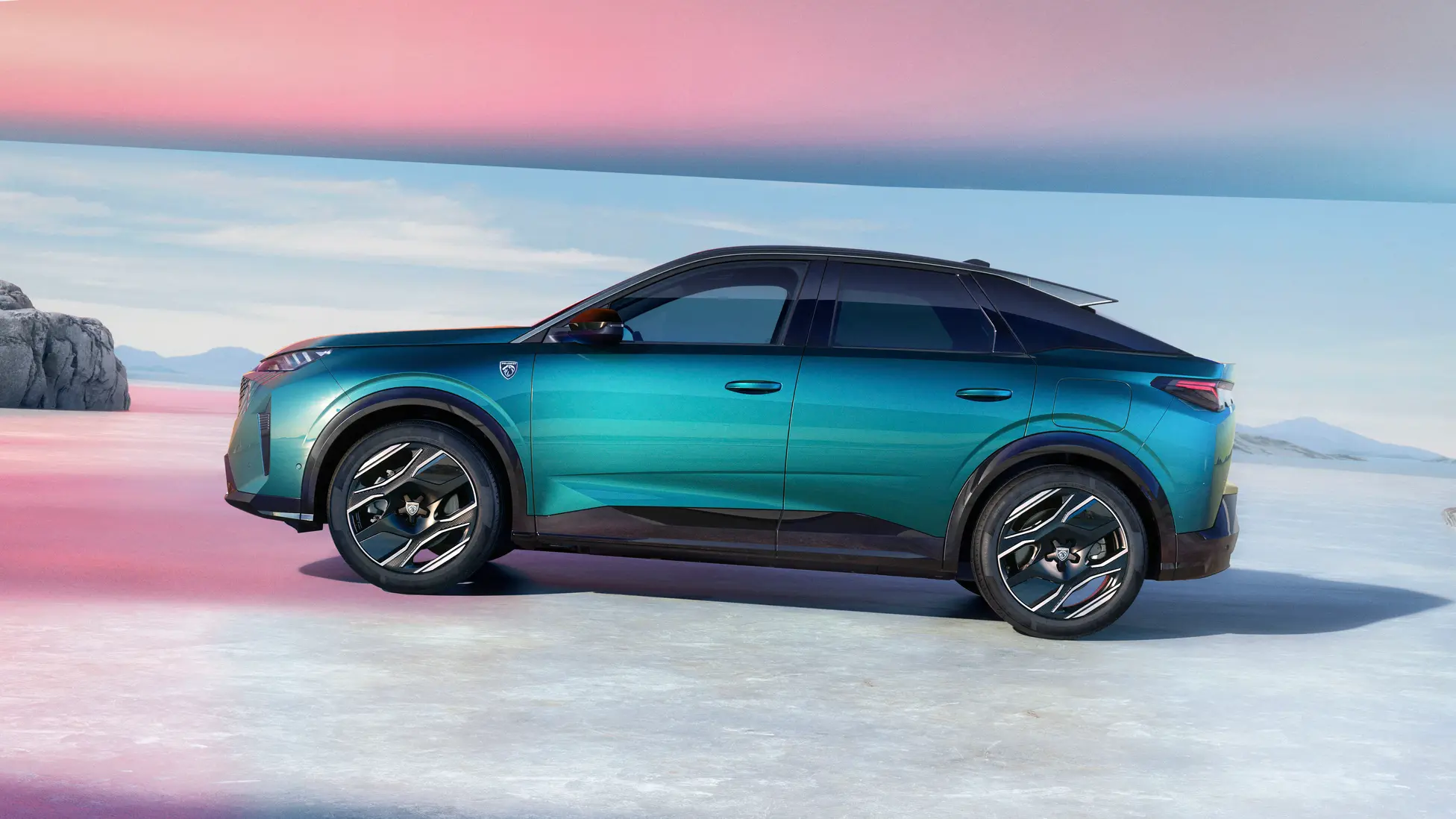 The car this E-3008 replaces is something of a hit, 1.3 million of the things having sold in just seven years. Redrawing its shape could be deemed a minor risk, then, but as well as better rivaling the likes of Audi's Sportback range, it also means a few extra kilometers of range thanks to a slipperier aero profile. A noble aim that's shared with yet another wild Peugeot alloy wheel design. Pity the parents who immediately biff them into the curb during a frantic morning drop-off…
More photos of the Peugeot E-3008: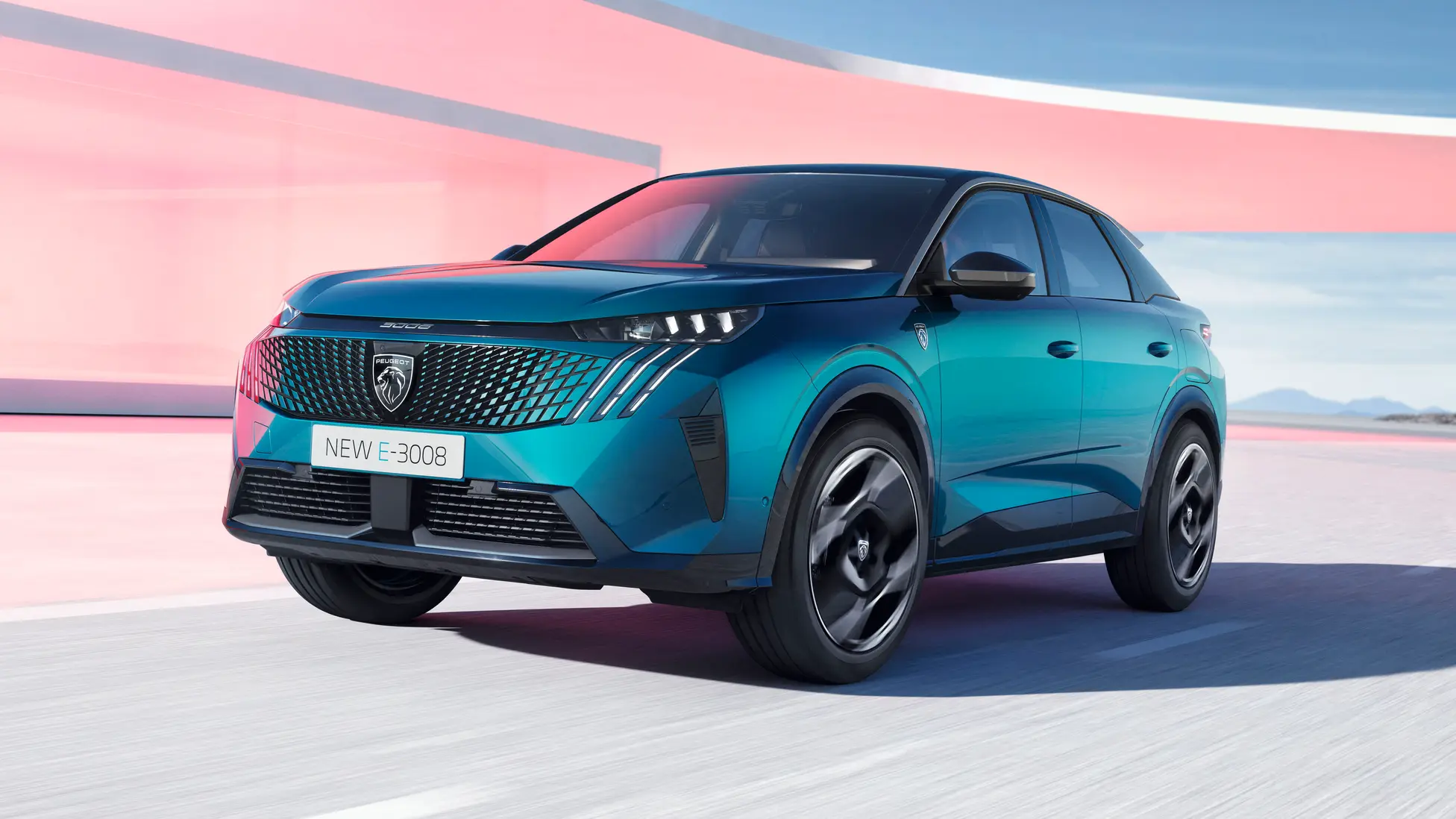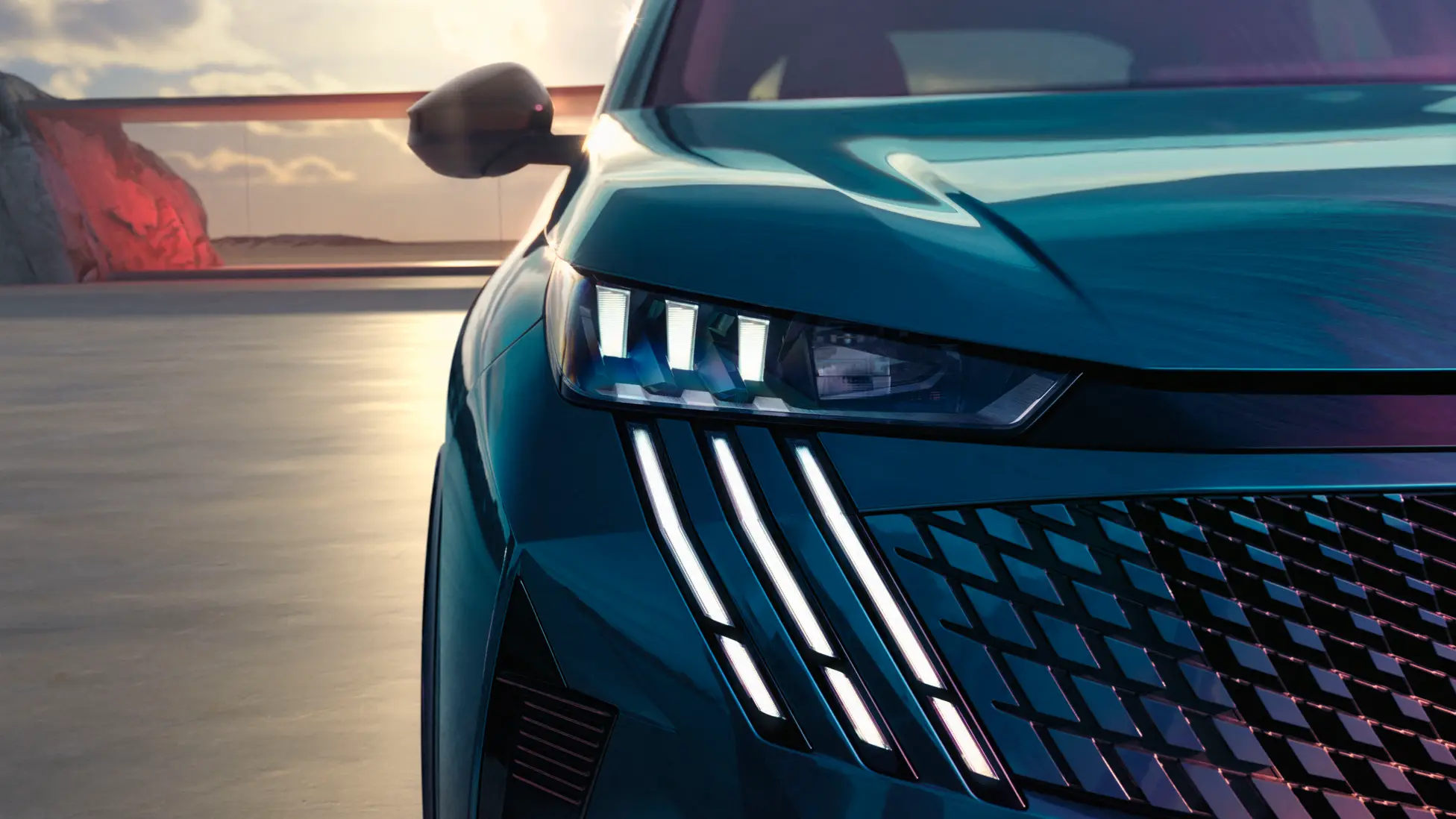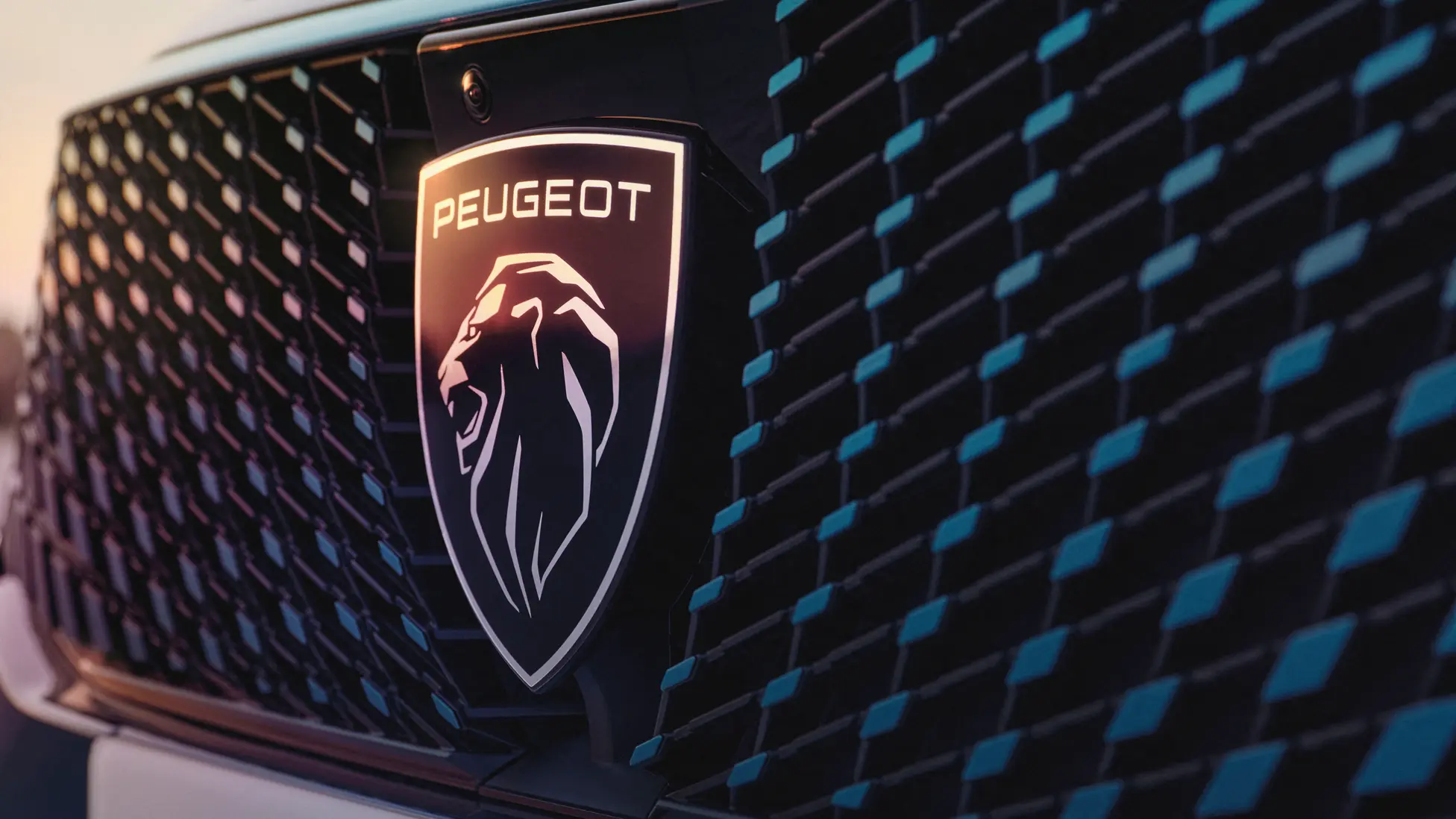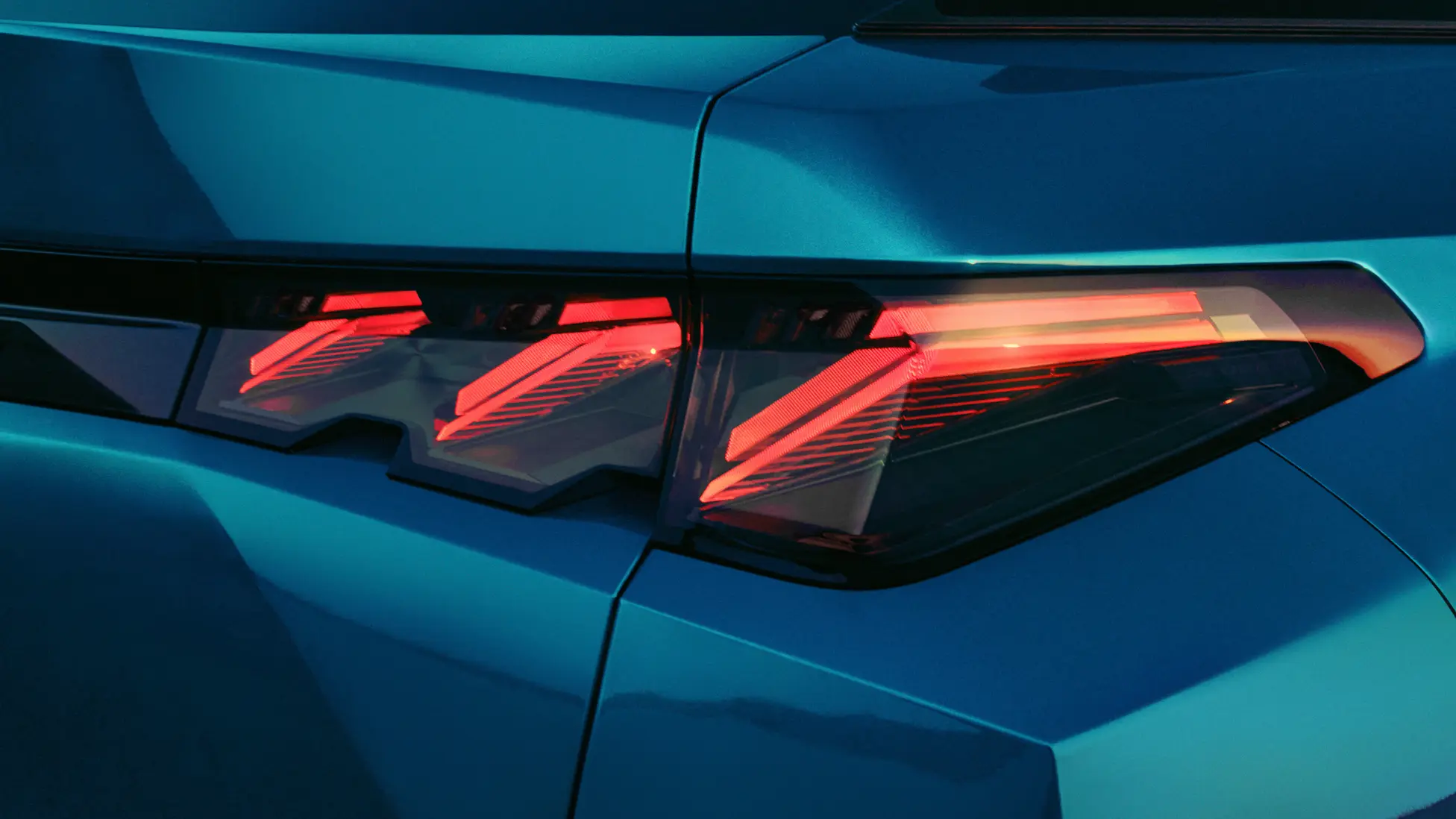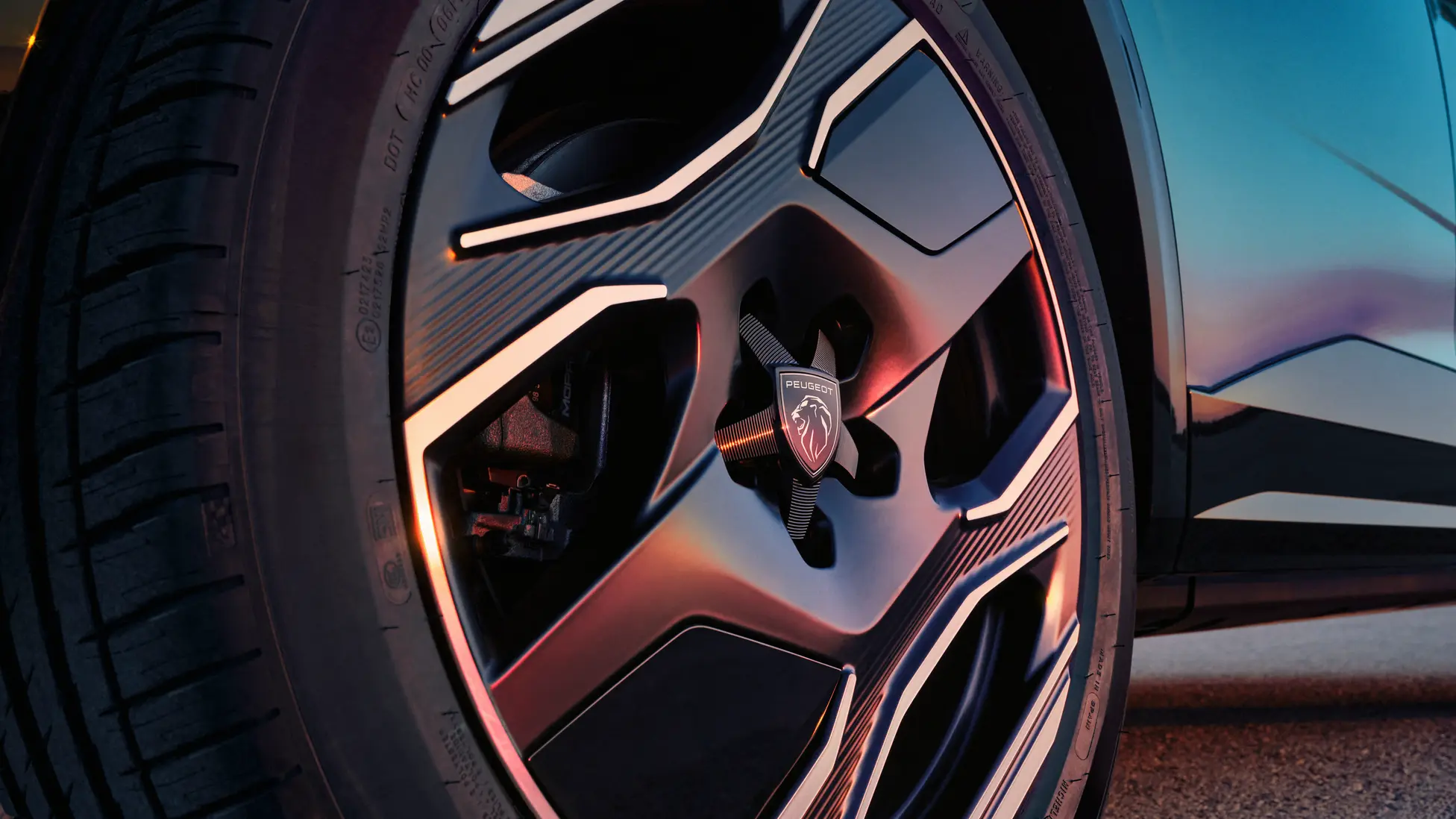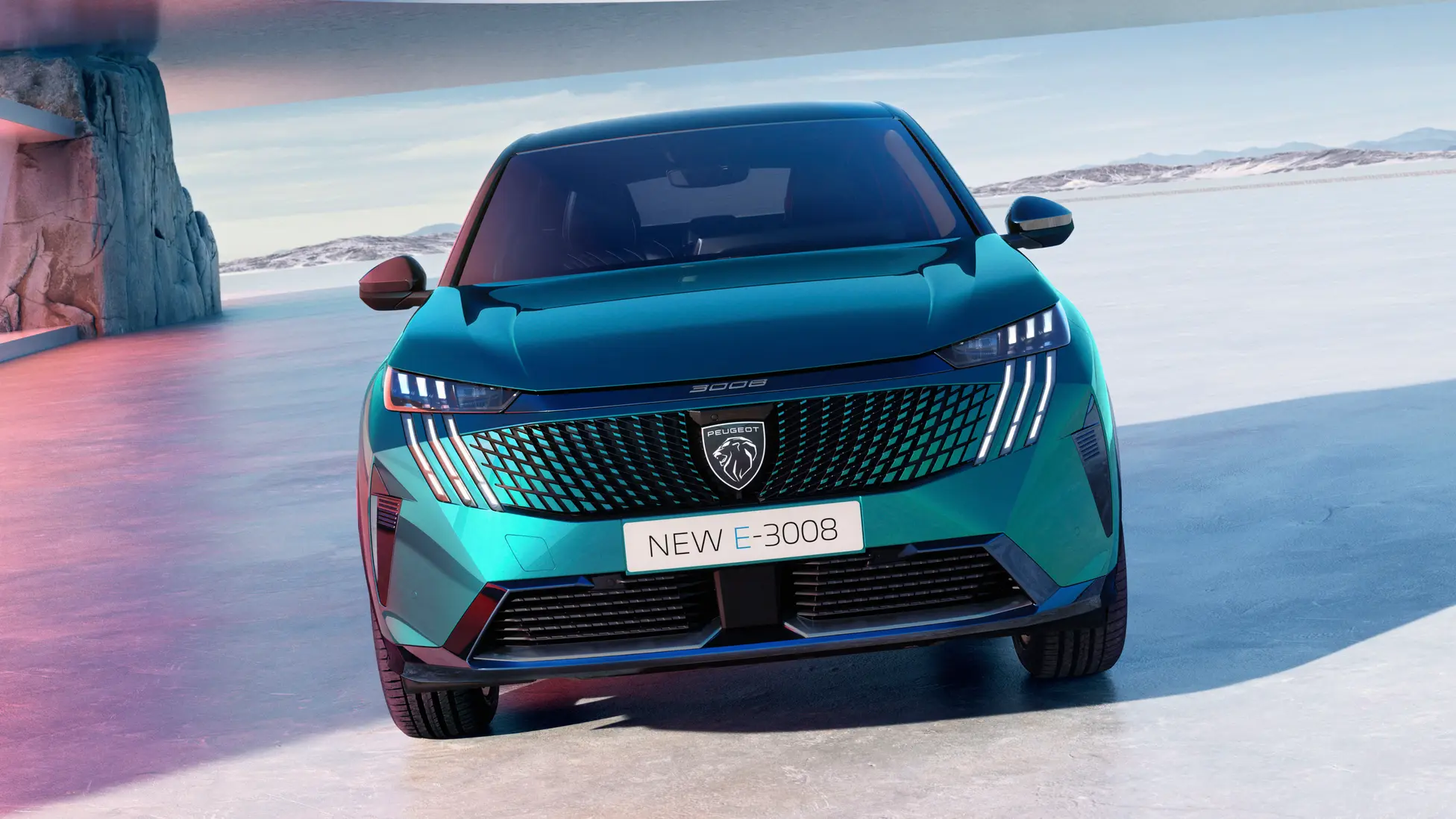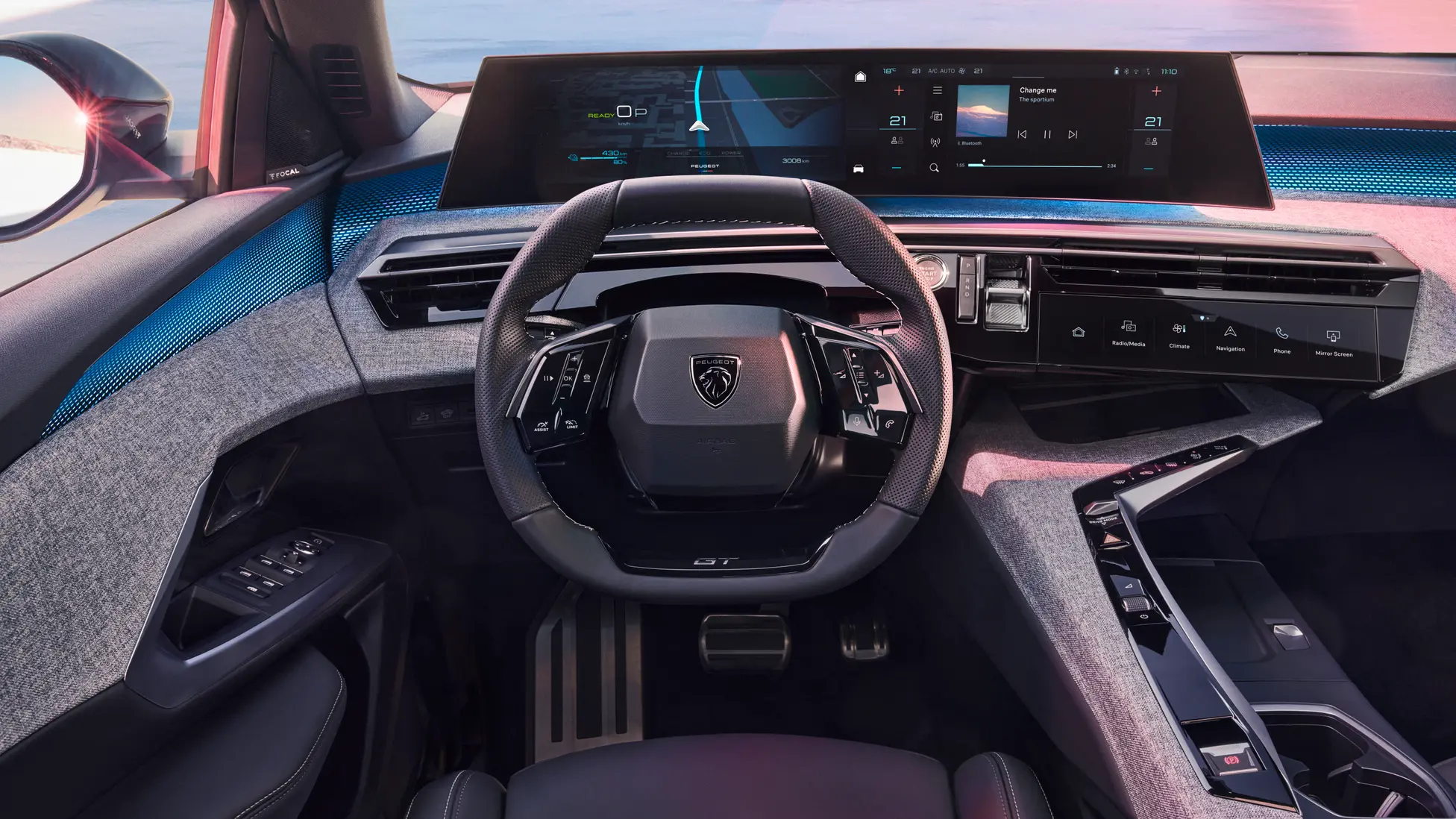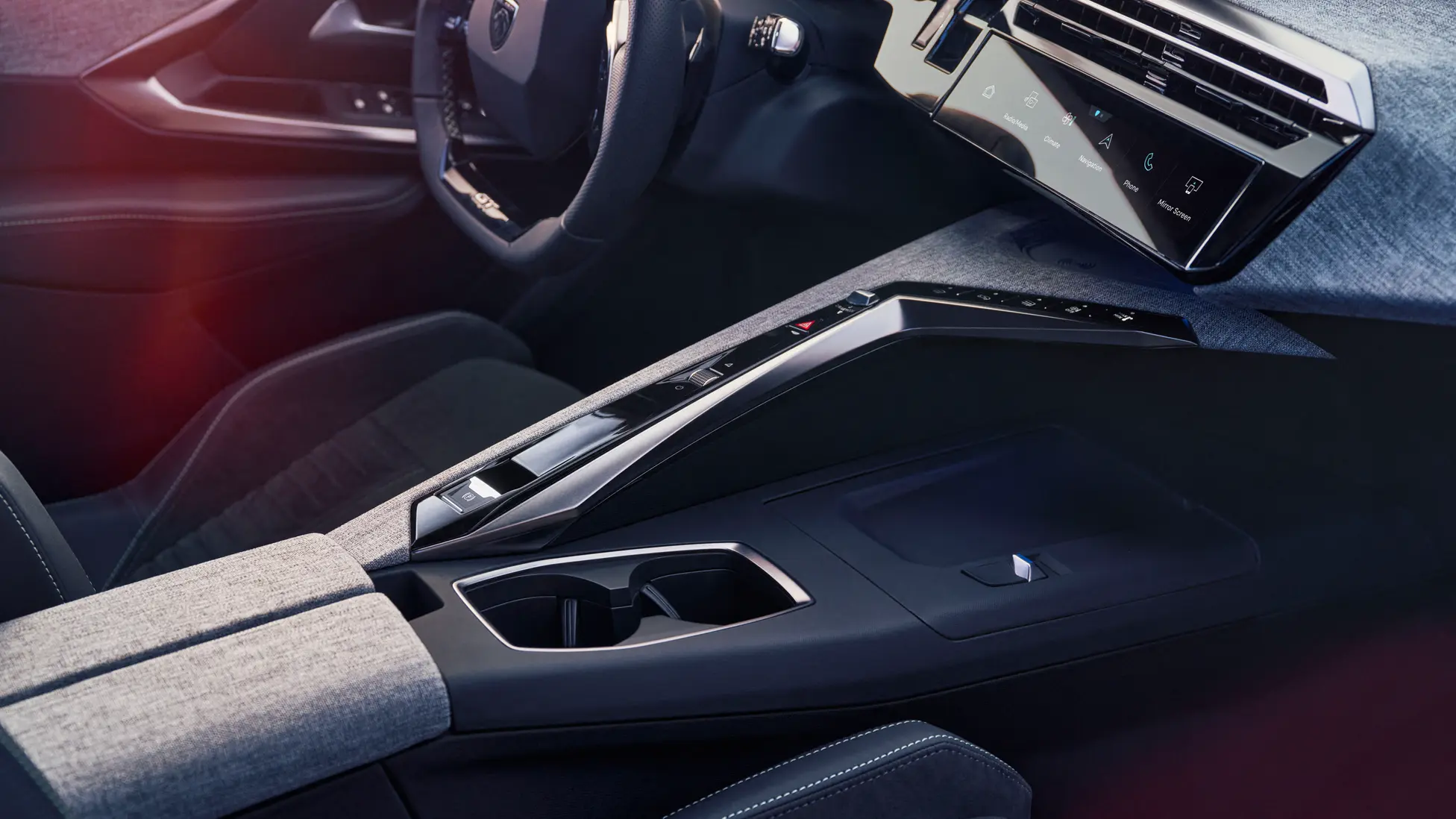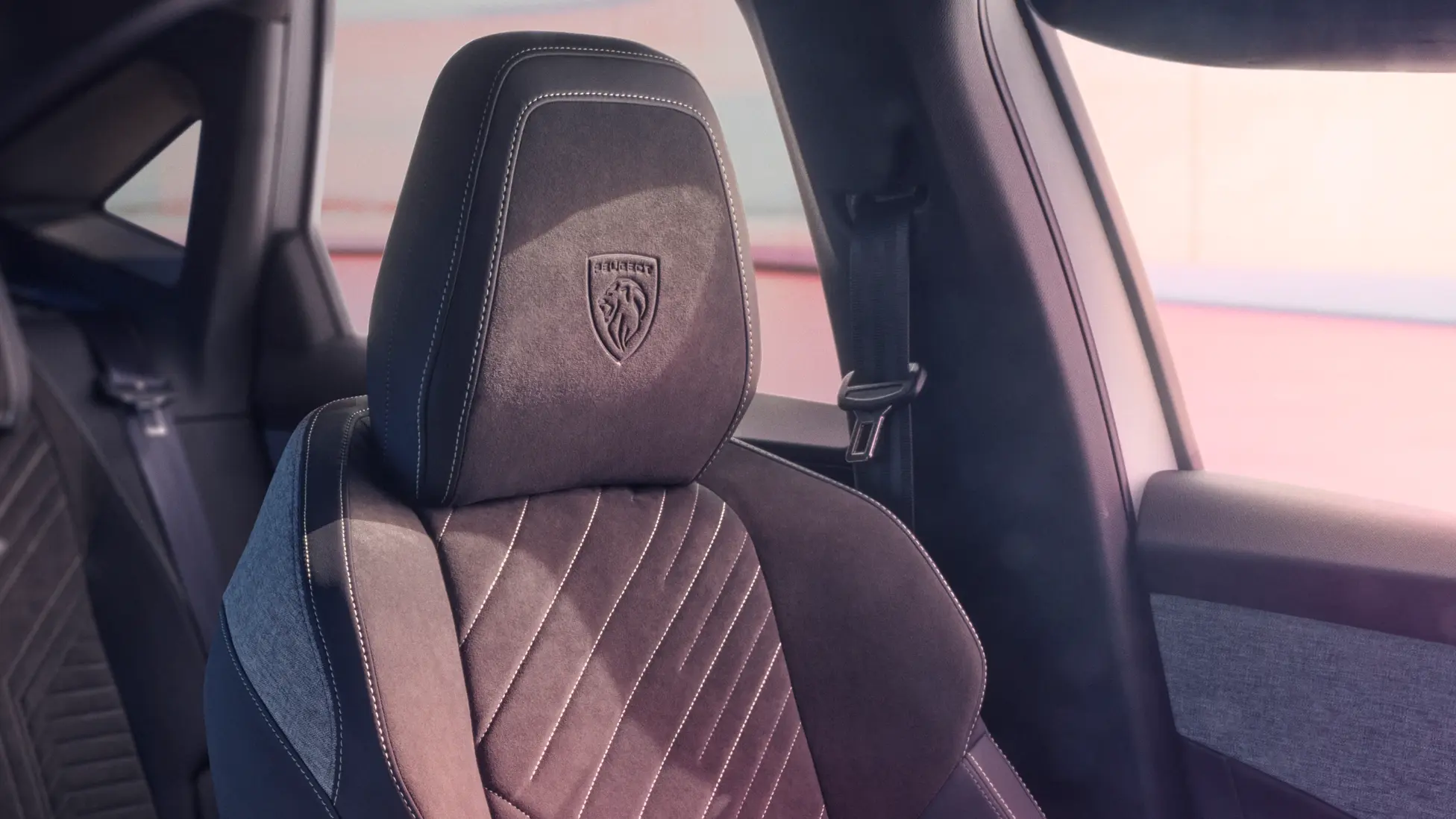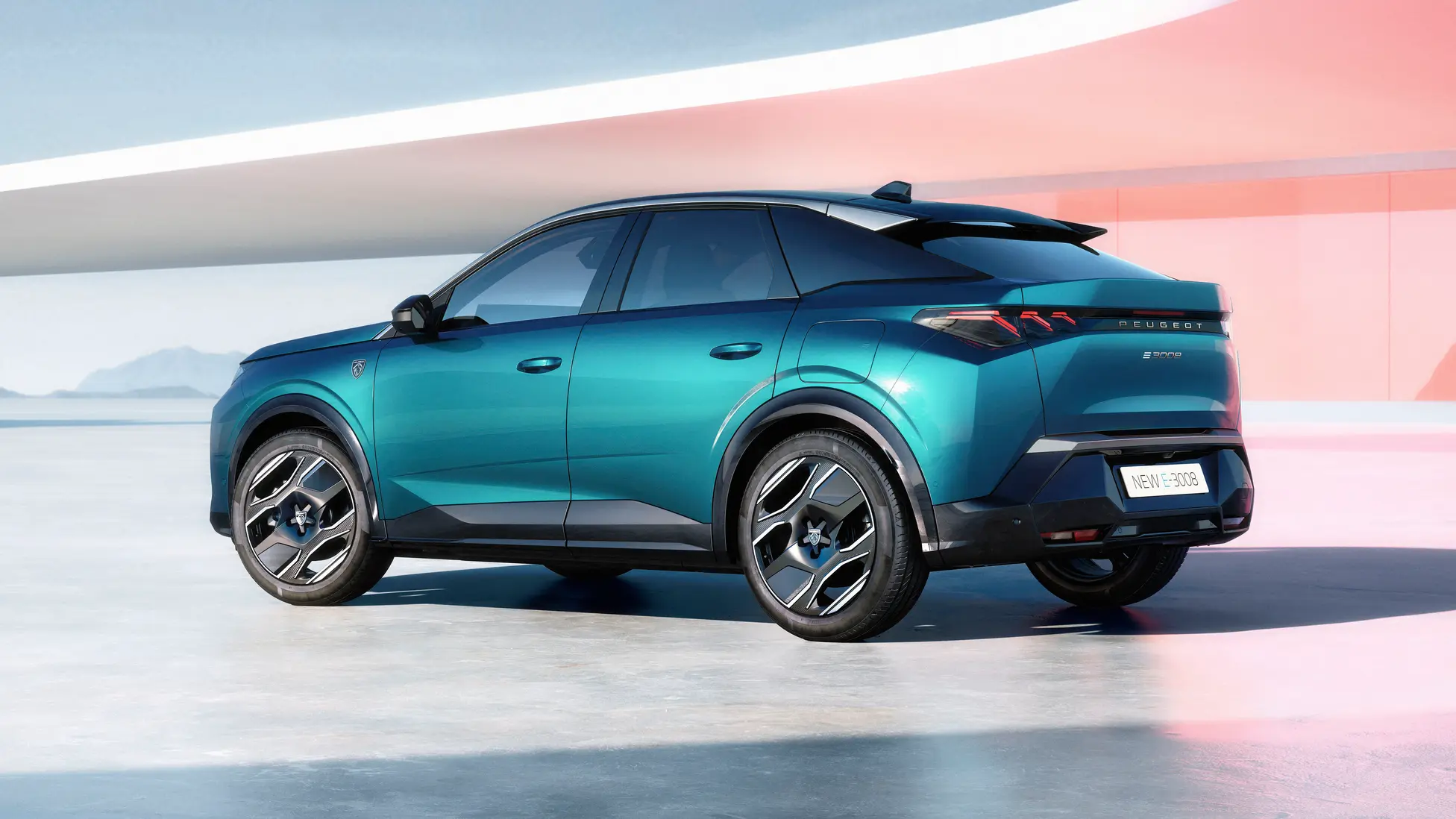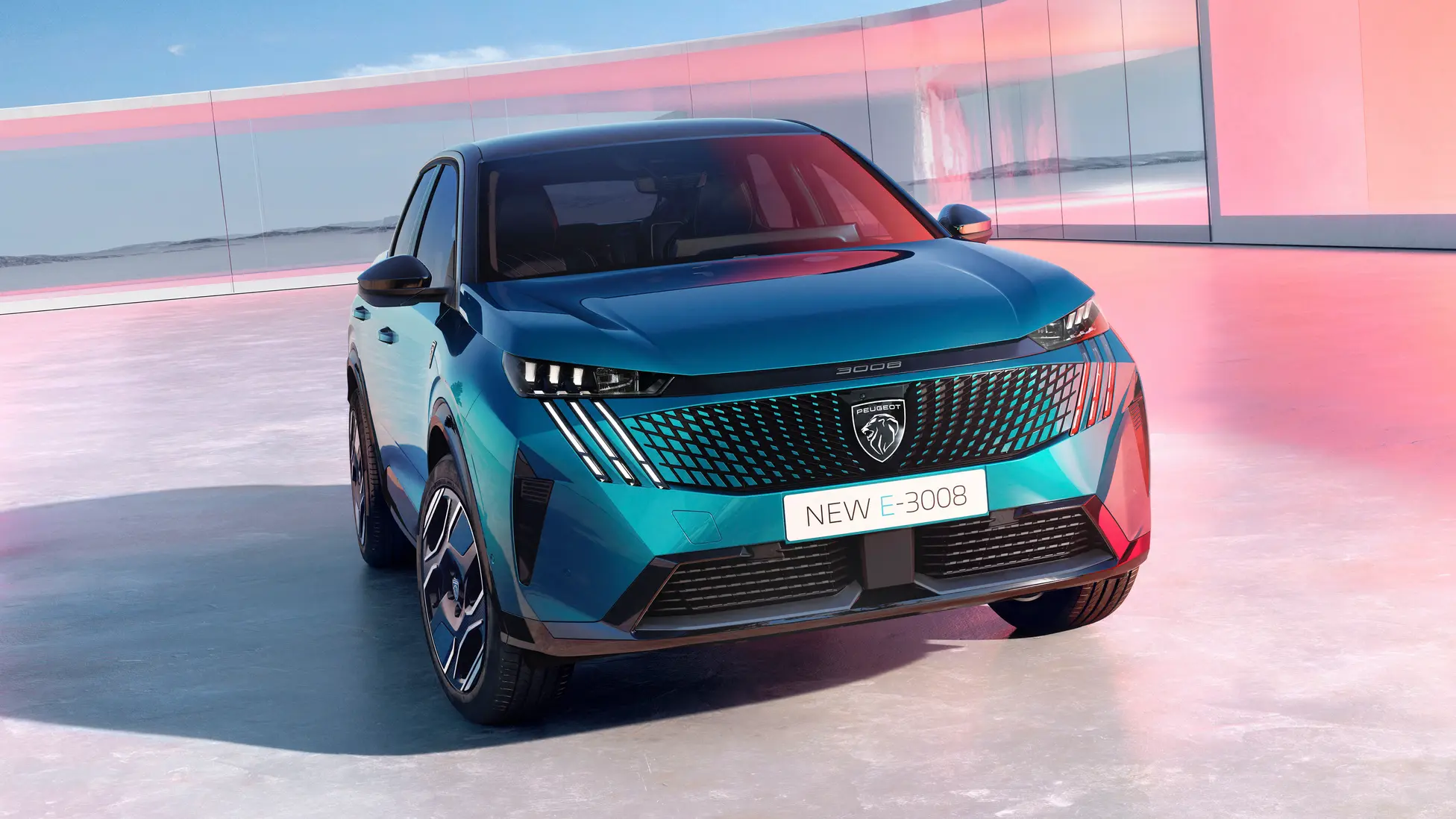 NOTE: This article first appeared on TopGear.com. Minor edits have been made.