Yep, another Nurburgring lap headline. And another variant in the dizzying array of 911s. But surely even the most hardened of cynics can concede that a 6-minute 47.3-second lap by a Porsche 911 GT2 RS is pretty special.
Especially when Porsche says its own target was 7 minutes and 5 seconds. The end result--almost 20secs quicker--takes the GT2 RS 10secs below Porsche's own 918 Spyder--you know, the AWD hybrid hypercar--plus nearly 5secs below the Lamborghini Huracan Performante, also AWD and until recently the production car lap record holder.
The 911 has beaten it with only two driven wheels, with an almighty 690hp being channeled through the rear axle. It has the potential to be quite a handful over the 'Ring's high-speed crests and through its deep compressions. The tires, since you ask, were Michelin Pilot Cup 2s.
Driving duties were shared between Brit Nick Tandy and German Lars Kern, and together they recorded five laps under the 6-minute 50-second mark. But it was Kern behind the wheel for the deeply impressive 6 minutes 47.3 seconds that will have all manner of supercar makers scratching their heads and angrily scrawling stuff on their whiteboards today.
"It's not just the record time achieved by the GT2 RS that demonstrates the vehicle's class, but also its consistent performance in every lap," says Andreas Preuninger, the man in charge of GT2s, 3s and 4s at Porsche.
Continue reading below ↓
Recommended Videos
"We're particularly proud of the fact that this was achieved with two different vehicles and two different drivers, as this underlines the GT2 RS's ability to reproduce this record result over and over again."
The only road cars that can claim to be quicker are the Nio EP9--a £1.4million electric hypercar--and the McLaren P1 LM, a 1,000hp, £ 1million-plus racecar-turned-road-car via some aftermarket mods.
So the new GT2 RS is the fastest thing that rolls off a regular production line, in proper numbers. Quite an achievement, no?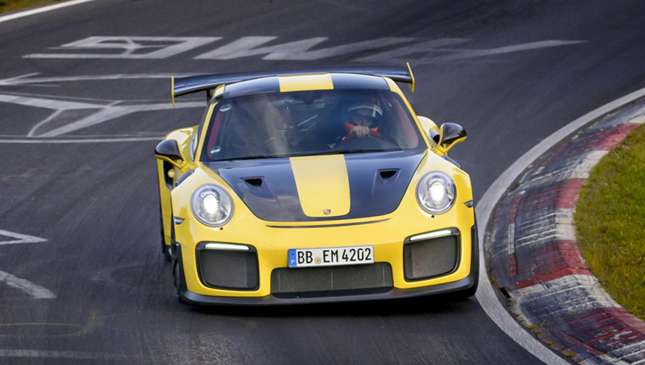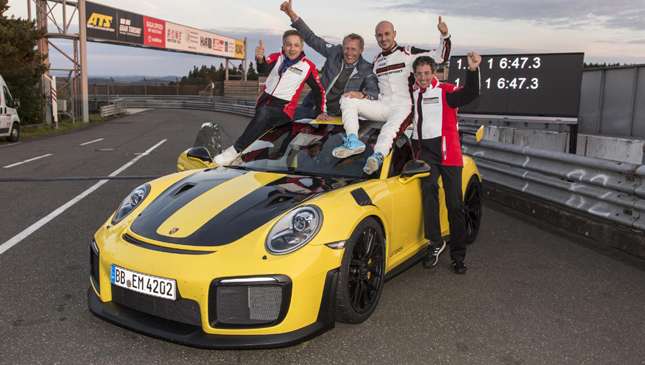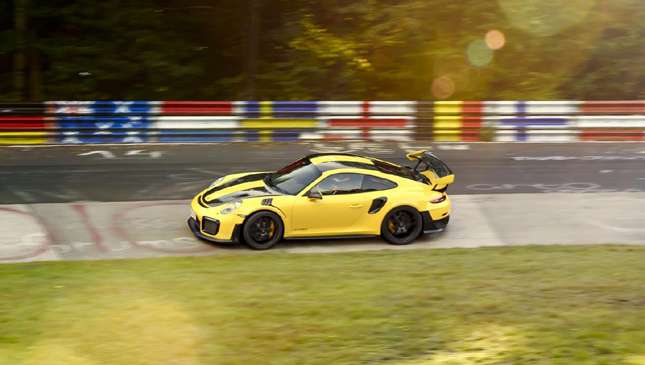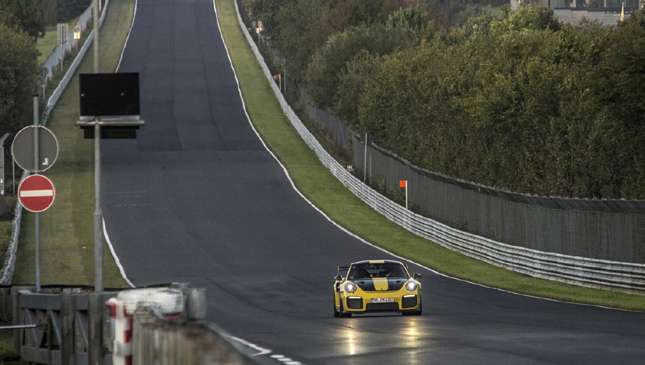 NOTE: This article first appeared on TopGear.com. Minor edits have been made.