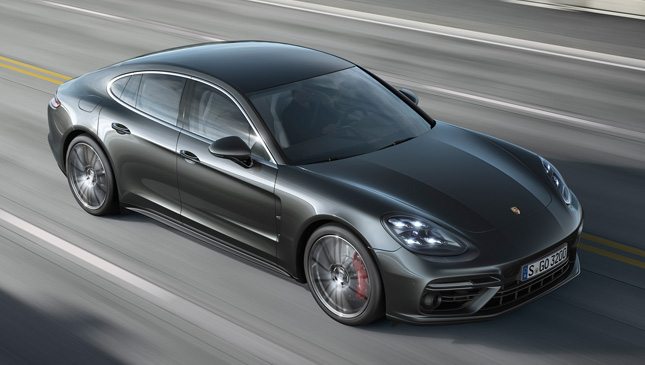 When the first-generation Panamera came out, everyone was skeptical about a four-door Porsche. Purists, in particular, weren't too thrilled that their beloved brand would be diluted by a sedan for businessmen.
Seven years later, Porsche is the one with the biggest smile. The Panamera, along with the Cayenne, is among its top sellers. And now the car that everyone thought was a mere luxo-barge has broken lap records at the Nurburgring (Nordschleife). The Green Hell's 20.832km track was covered in a mere 7 minutes and 39 seconds by Porsche test and development driver Lars Kern, onboard a fairly stock Panamera Turbo.
Putting things in perspective, Porsche's own 918 Spyder did the same demanding track in 6 minutes and 57 seconds. Moreover, the newest Panamera beat its first-gen brother by some 13 seconds (7:52). The four-door also bested its closest contender, the Alfa Romeo Giulia Quadrifoglio, by one tick.
We say that the car was "fairly stock" as the only modifications added to it were a roll cage and a special racing seat to help keep the driver in place despite the g-forces. Otherwise, this is the same vehicle that one can buy off the showroom floor. It packs the same 4.0-liter bi-turbo V8 with 550hp and 770Nm, mated to an eight-speed dual-clutch PDK gearbox and all-wheel drive system. With a 0-100kph time of 3.8 seconds, it is hardly any surprise that the Panamera was able to shine on what is considered one of the most grueling courses in the world.
While owners may not exactly take their posh Panamera out on the track like the 'Ring, it's nice to know what it is capable of doing.
ADVERTISEMENT - CONTINUE READING BELOW ↓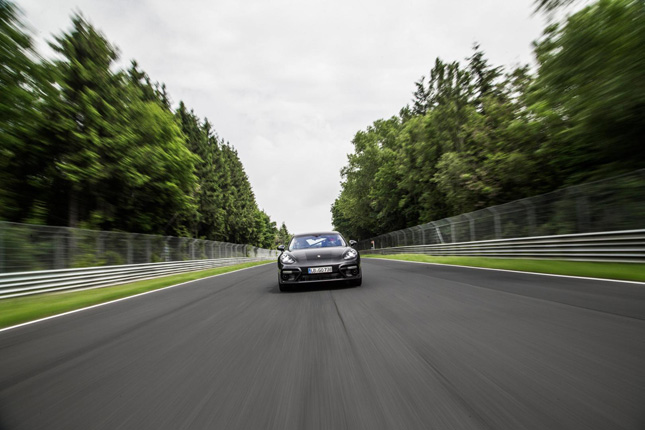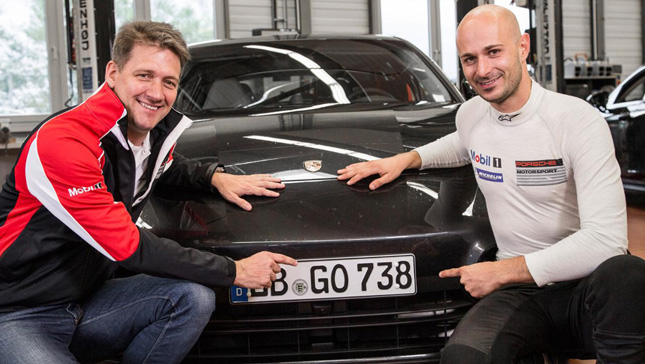 ADVERTISEMENT - CONTINUE READING BELOW ↓
Recommended Videos