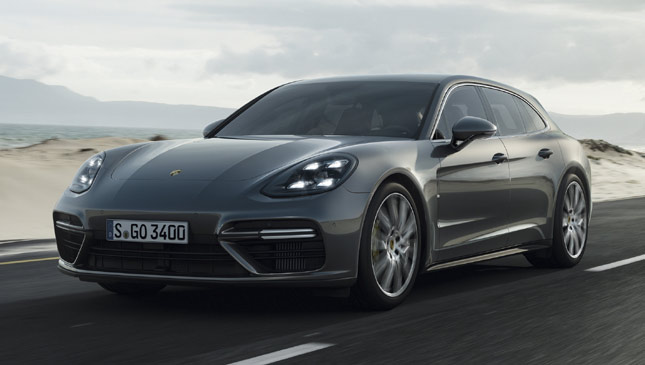 Porsche Philippines brought in a pair of very special treats to ring in the Chinese New Year in the form of two new Panamera models: the Panamera 4 Sport Turismo and the Panamera Turbo Sport Turismo.
As members of a nameplate best known for blending subtle practicality, luxury and unmistakable Porsche driving pleasure, both vehicles provide good headroom and legroom and flaunt arguably the sleekest designs to enter the local market this year. That's no small feat considering the cars' sporty proportions.
More important, they both pack very potent engines underneath their hoods. The Panamera 4 Sport Turismo runs on a 3.0-liter turbocharged engine capable of 330hp and 450Nm of torque, while the Panamera Turbo Sport Turismo is propelled by a 4.0-liter twin turbo mill that puts out a whopping 550hp and 770Nm. Those engines are good for top speeds of 264kph and 304kph, respectively.
Continue reading below ↓
Recommended Videos
Of particular interest is the vehicle's 'aerodynamic guide element.' It's a nifty component which reduces drag and improves efficiency by retracting itself. The Panamera Sport Turismo's roof spoiler is set in three different stages which can produce up to 50kg of additional downforce, too.
"This model line of the Panamera luxury sedan perfectly reflects the Porsche design DNA," said Porsche Philippines CEO Roberto Coyiuto III during the launch event. "The launch of the Panamera Sport Turismo models here in Philippines is only a sneak preview of what Porsche has in store for this year. I am excited to bring this iconic German brand to greater heights as it continues on its path to success this 2018."
So how much for these two very fine pieces of Porsche? The Panamera Sport Turismo 4 carries a price tag of P10,950,000, while the livelier Panamera Turbo Sport Turismo goes for P18,500,000.