The last air-cooled Porsche 911 Turbo built 20 years after the last air-cooled Porsche 911 ever built has sold at auction for £2.4 million (P163.5 million).
It's a one-off, and is also really quite—cue Goldmember close-up—goooold. Porsche calls it Project Gold, and at a recent auction in honor of Porsche's 70th anniversary, it was snapped up for a significant sum.
We're told said significant sum will go toward the Ferry Porsche Foundation, supporting the homes of Porsche's Stuttgart and Leipzig factories and also supporting work in education, research, sport, culture, and social affairs.
The car, then. It's a 993 Turbo, built on an original, new-old-stock bodyshell direct from the factory, straightened and checked using Porsche's original frames and equipment. Porsche then went digging around the parts bin, finding 6,500 original pieces specifically for the 993.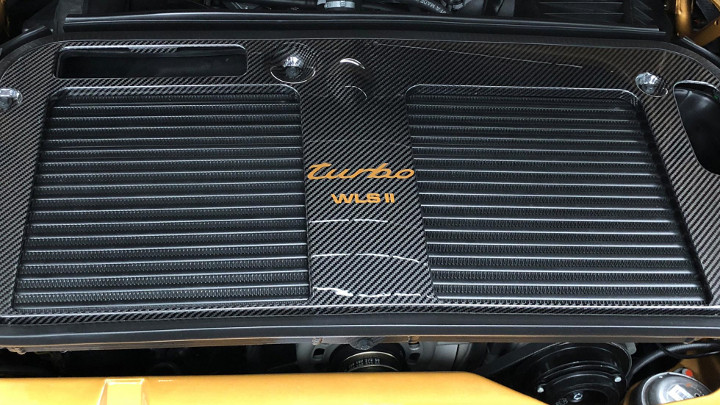 There's an air-cooled (obvs) 3.6-liter twin-turbo boxer in there somewhere, probably at the back (but we're not sure, as nobody makes a big deal about it). Thanks to something called a WLS II power kit, it kicks out 444hp and 584Nm of torque, while there's a six-speed gearbox built using brand-new Porsche classic bits.
ADVERTISEMENT - CONTINUE READING BELOW ↓
We're told just 345 911 Turbos ever got that WLS II upgrade, while this one in particular gets that special gold paint, a custom interior featuring leather and gold stitching, gloss-black wheels, and the series designation 001/001.
Worried you'll never experience this much gold? Worry not: The car has also inspired Porsche to build two new parts for old 993s: a new aluminum tank cap, and a black tailpipe. Neither are gold, but then neither will cost you £2.4 million.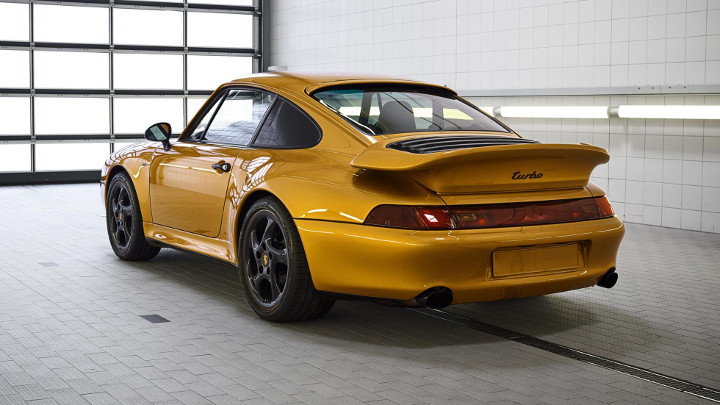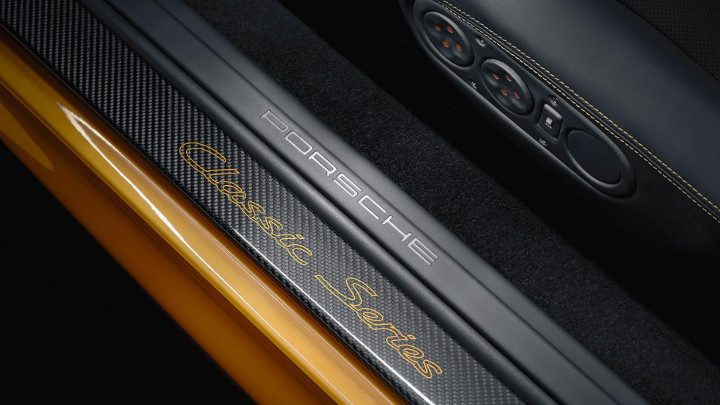 ADVERTISEMENT - CONTINUE READING BELOW ↓
Recommended Videos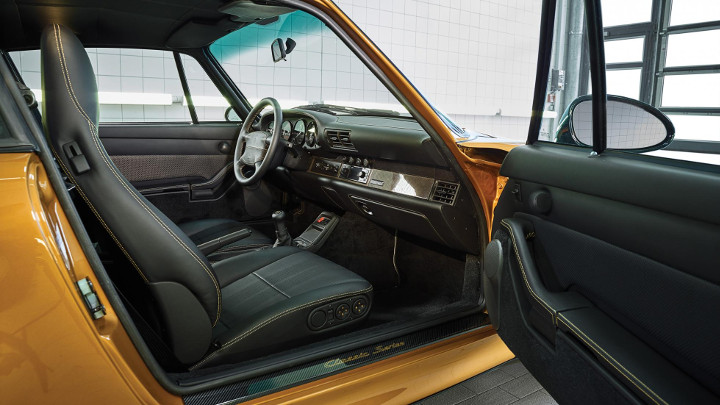 NOTE: This article first appeared on TopGear.com. Minor edits have been made.