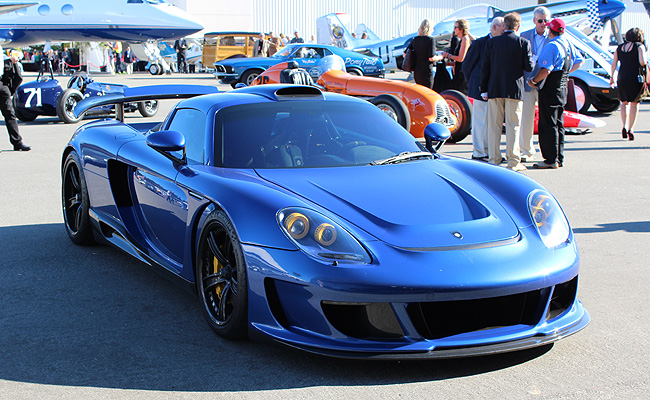 Eight years after the end of the Porsche Carrera GT's production, famed tuner Gemballa is getting ready to build the last two of its limited-to-25 (and Carrera GT-based) Mirage GT.
"The Mirage GT is a real collector's item," said Gemballa managing director Andreas Schwarz. "This is attested to by the fact that these cars have lost hardly any of their value. When the series is no longer being produced, the collector's value is going to rise again."
The Mirage GT has the same 5.7-liter V10 engine of the Carrera GT but with its figures bumped up to 670hp and 630Nm, giving it a 0-to-100kph sprint time of 3.7 seconds and a top speed of 335kph.
Helping aid the car's aerodynamics are its carbon-fiber bodykit, specifically the aprons and the rear spoiler, which "raise the surface pressure and keep the Mirage GT safely on the road, no matter what its speed is." There's also the three-part air inlet that stretches across the entire front and the recessed door elements. The four solid tail trims of the complex exhaust system supposedly resemble jet engines and sound like the pre-2014 Formula 1 engines.
Although the Carrera GT was originally designed for the racetrack, Gemballa made the Mirage GT roadworthy by utilizing a sport-type coupling with special linings for the pedals, making the car "perfect in the city when you stop and go."
Continue reading below ↓
Recommended Videos
Gemballa also revealed that it is getting ready to start a new production run for the Mirage, only this time it will be based on the Porsche 918 Spyder hybrid sports car. And like the original Mirage GT, the new one will also be limited to just 25 units.