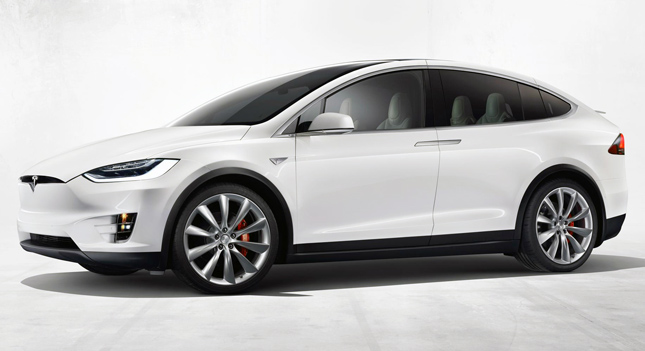 Tesla Motors CEO and product architect Elon Musk is a good-looking 44-year-old billionaire who also happens to be obsessed with technology. He is also the chief executive of aerospace company SpaceX. If you think the guy's profile sounds like a character plucked from the pages of Marvel Comics, you are not alone. Others have compared Musk to the fictional Tony Stark, Iron Man's pompous alter ego.
And now, as electric-car specialist Tesla unveils its latest creation--the fully electric Model X crossover SUV--one can't help but wonder if the wealthy executive isn't taking the superhero comparison a little too seriously.
Just gaze at the car. It looks like something Nick Fury might ask S.H.I.E.L.D.'s board of directors to purchase for him. That pair of upward-opening doors? Don't call them gullwings--Musk insists on labeling them "Falcon Wings." And the car has a panoramic windshield so expansive it's impossible to miss the action should the Avengers hover above asking for reinforcement.
The all-wheel-drive Model X is powered by "a 90kWh battery providing 400km of range." It can seat six or seven passengers, depending on your configuration of the second row. It is also capable of "continually scanning the surrounding area with camera, radar and sonar systems." Again, very Marvel-esque.
Continue reading below ↓
Recommended Videos
And yet, all of the above-mentioned features are nothing to what Musk has done to the cabin. We kid you not: The company boss reveals the Model X has what he calls a "bioweapon defense mode." This is made possible by a "medical-grade HEPA filter that strips outside air of pollen, bacteria, viruses and pollution before circulating it into the cabin." Makes you wonder what Musk intends to do with this $132,000 car.
Or maybe he just really thinks he's Tony Stark.