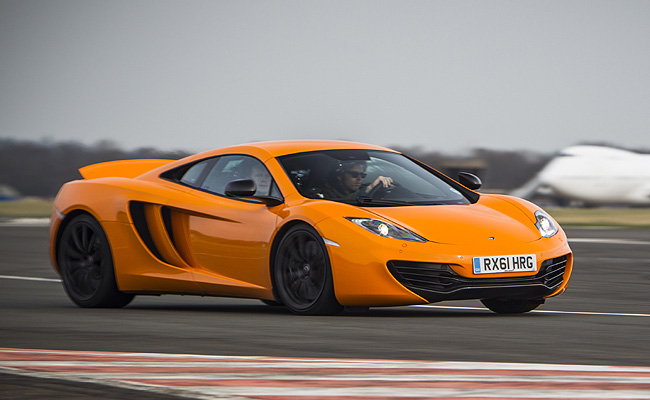 If you own a McLaren MP4-12C, then we've got good news for you: Your car is now a collectible. According to TopGear.com, McLaren Automotive has confirmed that it has ceased to manufacture the 12C and the 12C Spider, "and, as a result, the McLaren Production Center will now focus completely on producing the 650S moving forward."
The confirmation follows after McLaren Automotive reportedly temporarily shut down the production of the 12C and the 12C Spider to facilitate the manufacturing of a six-month order bank for the 650S.
Despite the cessation of the MP4-12C's production, McLaren Automotive will supposedly continue to share with it those technological developments that are specifically intended for the 650S.
"McLaren has always believed in continual development--a trait we have inherited from our racing roots," a McLaren spokesperson told TopGear.com. "A range of developments seen on the 650S will be made available to existing 12C customers to further enhance the driving and ownership experience, and additional options introduced on the 650S will also be made available for 12C models."
ADVERTISEMENT - CONTINUE READING BELOW ↓
The retirement of the MP4-12C means the car was in production for only three years, after the first one rolled out of the McLaren Production Center in 2011.
ADVERTISEMENT - CONTINUE READING BELOW ↓
Recommended Videos