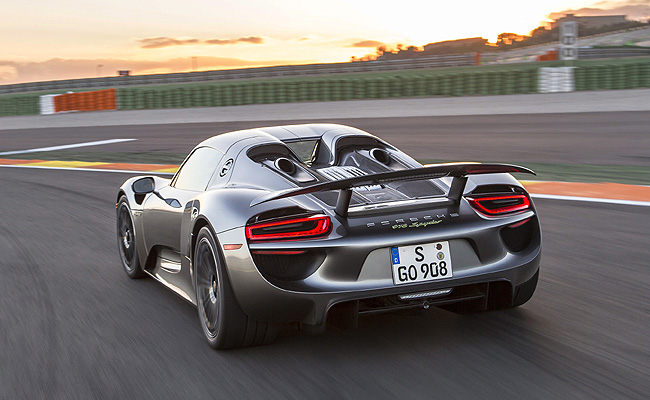 Only 918 units of the Porsche 918 Spyder hybrid supercar will be made by the German carmaker. If you're planning to buy one, you'd better do it now because, according to Porsche, it is close to selling out the model.
"We are close to the finish line," Porsche sales chief Bernhard Maier told Reuters.com.
As for exactly how many more units are still available, Porsche would only say that "a small double-digit number" of the hybrid 918 Spyder is still available for prospective customers.
If you'd like to know how much the price of the 918 Spyder is locally through Porsche's authorized dealer PGA Cars, our source tells us that with the Weissach package, the car's price could exceed a stratospheric P100 million--a price that might make even San Miguel Corporation president and noted Porsche fan Ramon Ang flinch.
So, if you're planning to buy Porsche's hybrid supercar, now is the time to place your order.
Continue reading below ↓
Recommended Videos