Another modified Nissan Navara has surfaced, and this time, it's a concept currently on display at the 2018 São Paulo Motor Show in Brazil.
Dubbed the Frontier Sentinel, the concept pickup truck was created by Nissan Brazil's styling studio with one goal in mind: to be utilized in rescue operations in all types of Brazilian terrain.
The funky electric-blue-and-bright-yellow paint job was inspired by the Brazilian hyacinth macaw—a parrot native to South America. The vehicle also comes equipped with a snorkel, a special lighting setup above the windshield, mudguards, and special 16-inch wheels shod with Heavy Duty GT Radial 285/75 R16 Adventuro MT tires.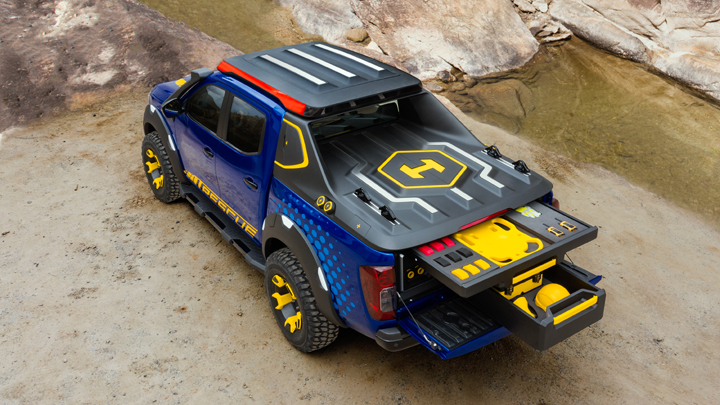 Continue reading below ↓
Recommended Videos
What really makes the Frontier Sentinel stand out, though, is what's in its bed: There's a pair of battery packs pulled from the Nissan Leaf EV for auxiliary power, and a set of drawers for flashlights, helmets, axes, ropes, and other equipment vital to rescue operations. These tools are kept safe by a reinforced roll bar that runs along the sides of the cargo bed. Finally, the top of the storage area has also been fitted with a deployable platform where drones can take off and land.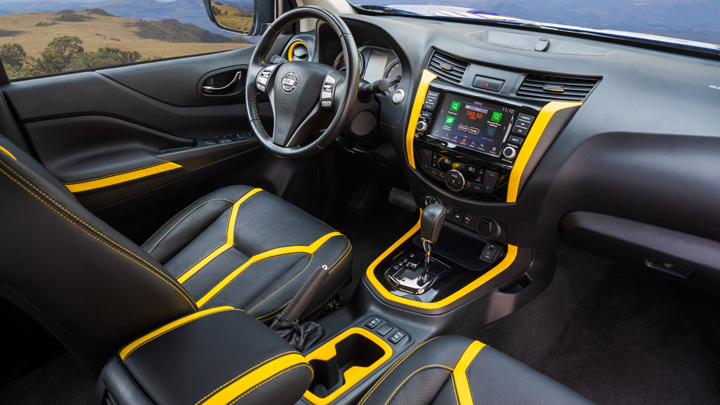 Inside, rescue personnel will find themselves in familiar Nissan territory, with the only changes being some yellow accents on the cabin trim and seats.
We never get tired of these concepts, but each time one comes out, we do get to wondering when the Japanese carmaker will finally unveil an actual performance variant. Hopefully, such a vehicle is in the works.