All new cars need to go through crash tests, and that includes even the most expensive of hypercars ever built. It may not look pretty, but it's part of standard procedure in order for carmakers to know just how safe (or unsafe) their cars actually are in real-world situations.
The Rimac C_Two, the electric hypercar of the future, is no exception to such tests. It costs a pretty penny at well over P100 million, but Rimac's gotta do what it's gotta do. As a matter of fact, the Croatian carmaker was generous enough to document how it crash-tested two Rimac hypercars in two days and share with us the footage.
There were two 40% offset deformable barrier impact tests done—one was at 40kph and the other was at 56kph.  There was a significant difference in the damages that resulted from the two tests, but neither one caused damage to the monocoque.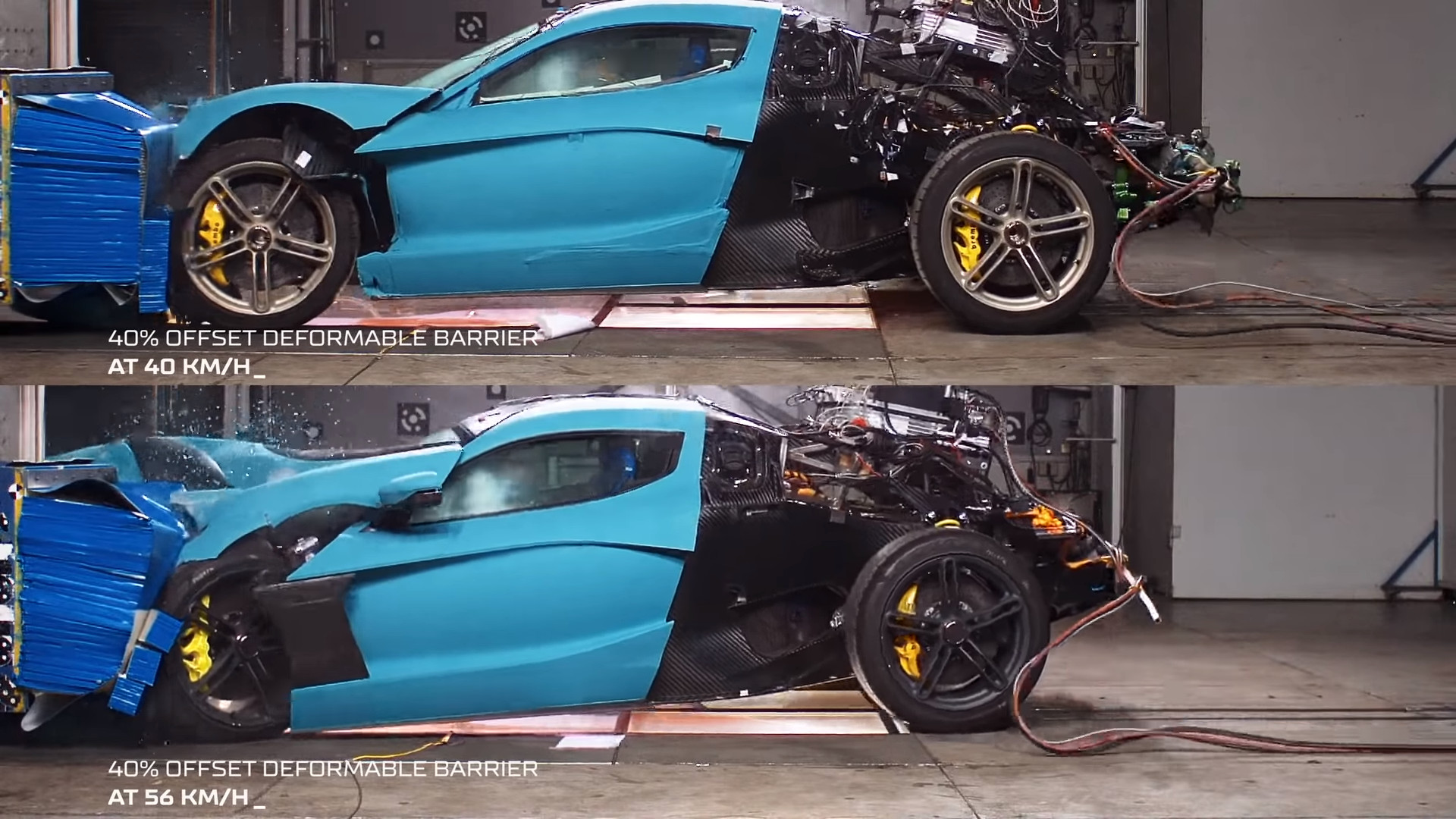 ADVERTISEMENT - CONTINUE READING BELOW ↓
This meant that the cabin had minimal deformation, which could mean reduced injuries to the driver and the passenger. Bear in mind, though, that a 1,887hp, 2,297Nm battery-powered hypercar won't top out at such measly speeds, but the crash-test results should still be a welcome sight for the deep-pocketed tycoons waiting for the C_Two's launch. And for Rimac's engineers, too, of course.
Now, we admit that sometimes, we find it fascinating to watch cars go crashing into testing barriers, but when it comes to cars as rare, exotic, and special as this, we feel like we die a little inside whenever we see them smashed into bits. Just thinking about how 11 prototypes in total will be destroyed during crash tests makes us cringe.
Anyway, if you want to see the entire clip, you can check it out below. Fair warning: It might be a bit painful for you to watch, too.