Many utilitarians take pride in keeping their SUV's rear cargo area as organized as possible. Sometimes, this is done via bins, racks, or other no-brainer aftermarket accessories. Count yourself among the lucky if your ride comes with a neatly concealed storage compartment or two back there.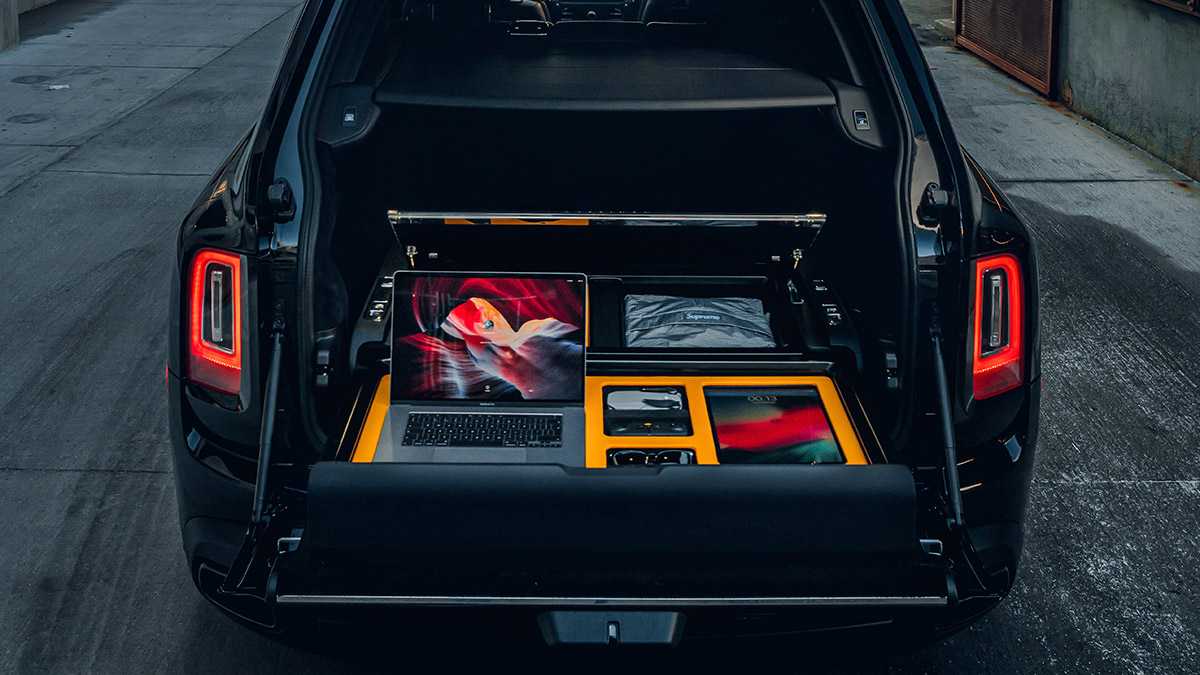 And then we have Rolls-Royce here, which is taking the in-car storage game to an entirely new level. The Cullinan can now be had with a Recreation Module that blends in seamlessly with the vehicle's interior, offering 48 liters of extra space for whatever purpose you desire. It's motorized, too, so it pops out conveniently with the simple push of a button.
Continue reading below ↓
Recommended Videos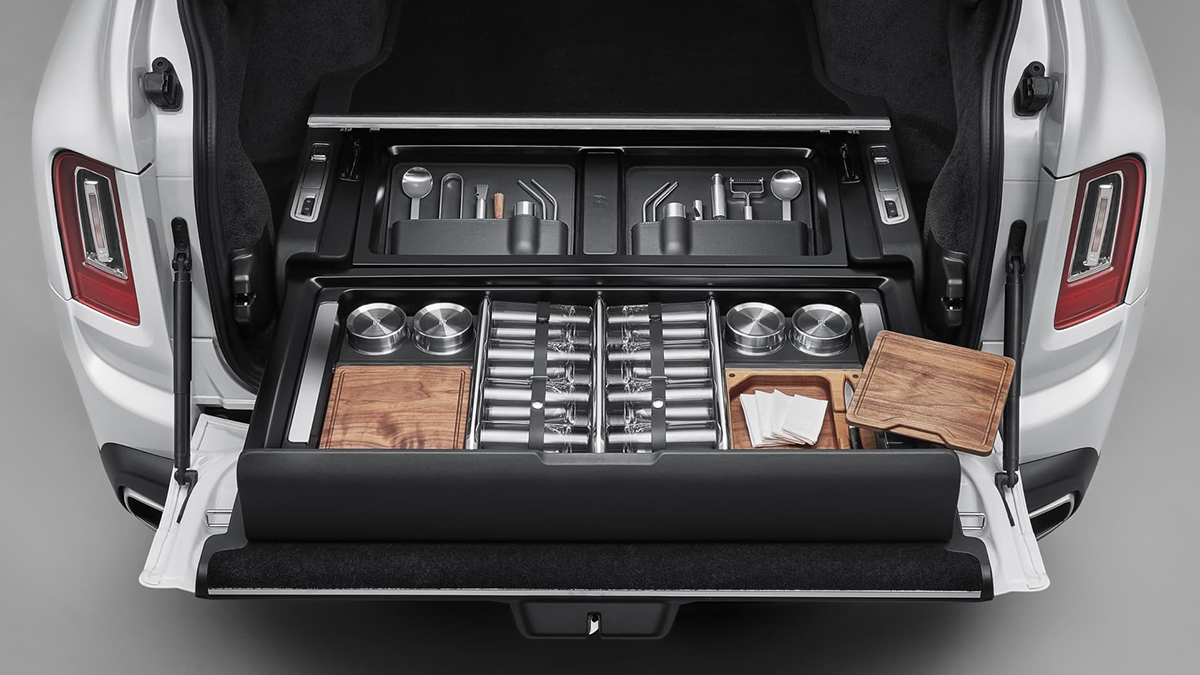 Of course, this being a Rolls, you aren't going to use such specious real estate for storing sweaty gym clothes, smelly shoes, or grimy repair tools. The brand has built this thing with grander things in mind. These images, for example, show the Recreation Module packed with photo and video equipment, as well as glassware and everything you need to host a small cocktail party. Customers can also customize their module to accommodate a "viewing suite" equipped with two chairs and a small table.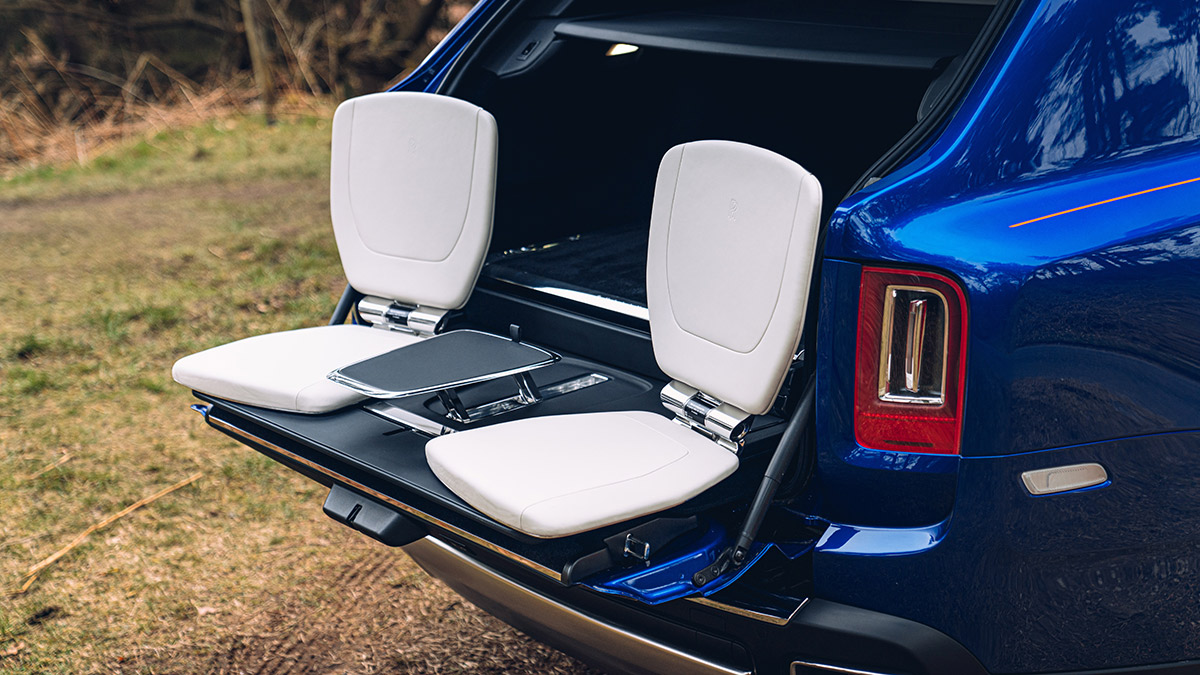 It's really up to you how you'd like to utilize this extra space, which, by the way, can be removed and stored elsewhere if you desire.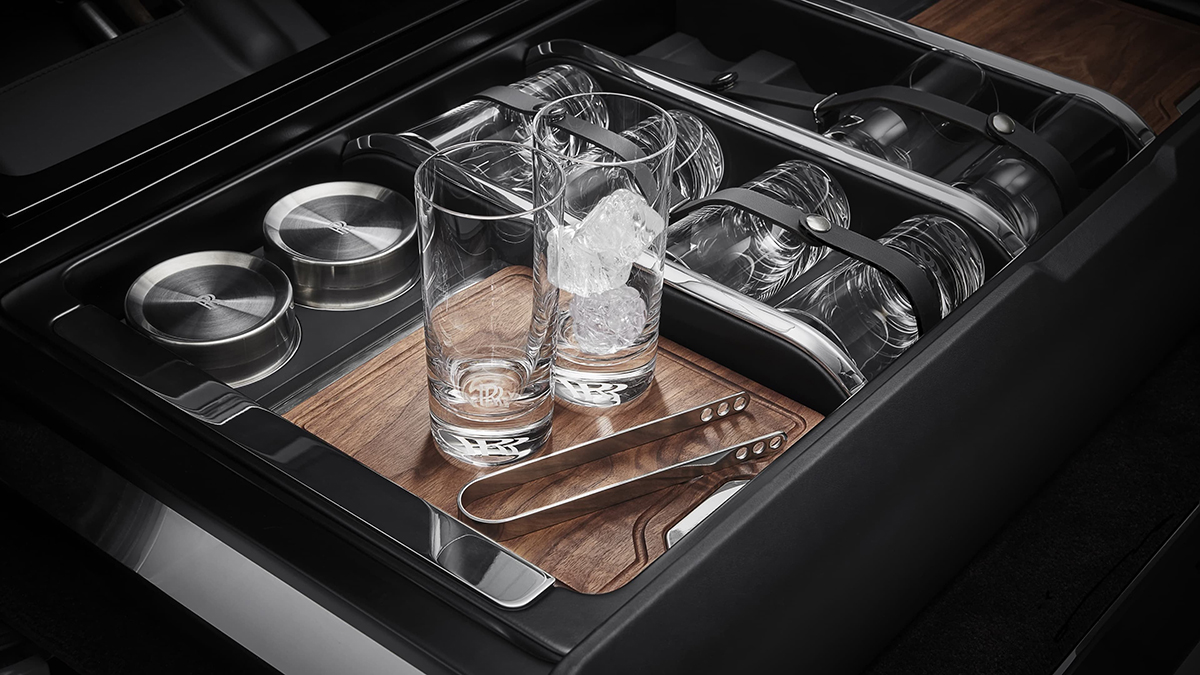 Other applications? Maybe a snazzy place to pack away and show off a prized sneaker collection? Extreme sports equipment, perhaps? Or how about expensive fishing equipment? So many possibilities. Now excuse me while I try desperately to pack a month's worth of dirty laundry baskets into the rear of a small hatch before heading to the local laundromat.