Earlier this year, Ford told us that its impending Shelby GT500 would have "a projected 700 horsepower." Seems those projections were a tad...conservative, because, ladies and gents, the all-new 2020 GT500 will produce a whopping 760hp and 847Nm of torque. Those crazy numbers make it the most powerful street-legal Ford ever. Not only that, it's the most powerful and torque-dense supercharged production V8 engine in the world.
Dearborn, Michigan—take a bow.
This news brings a few immediate consequences: 1) You can bet your bottom dollar it'll be pretty rapid; and, 2) YouTubers are set to make a fortune from ad revenue when enthusiastic GT500s leave Cars and Coffee events in 2020.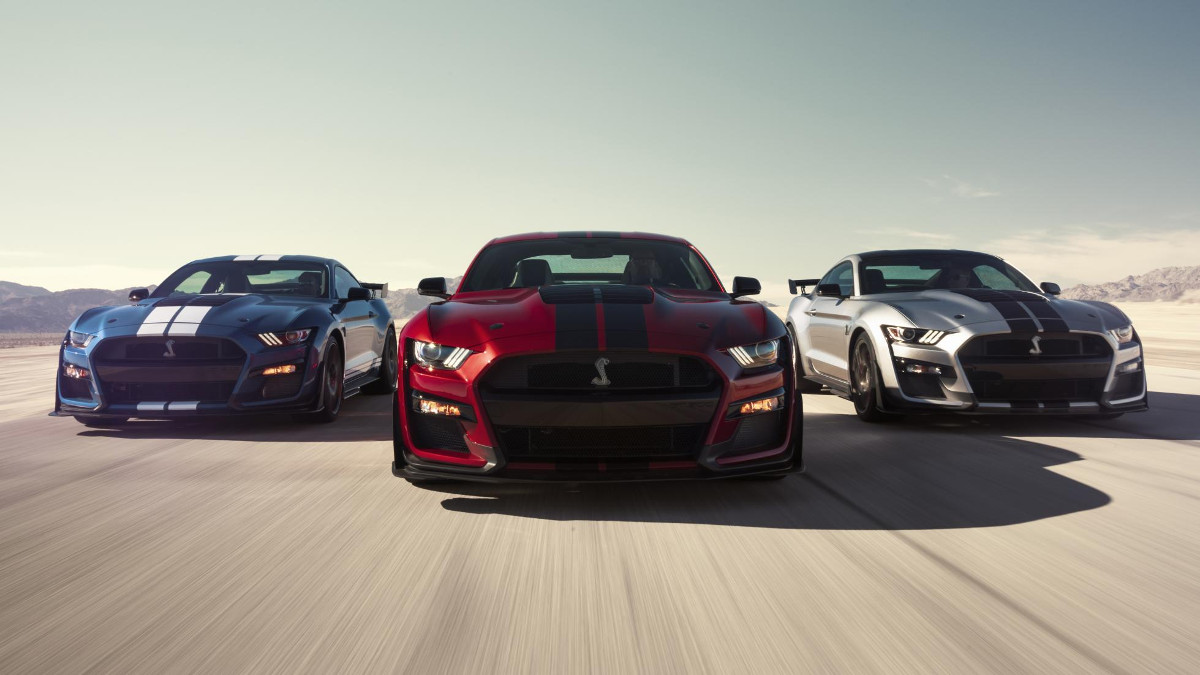 Continue reading below ↓
Recommended Videos
As a refresher, the GT500 has a 5.2-liter supercharged V8 engine and, with these new power figures, promises 0-100kph in the mid-3sec range, and quarter-mile times below 11sec. What's going to stop it when it crosses the line? The largest brake rotors ever fitted to an American sports coupe, of course.
The upgrades for the new GT500 are pretty mouth-watering across the board. The all-aluminum engine is hand-built, with forged con rods. In a purist-upsetting move to improve drag and lap times, there's a seven-speed dual-clutch gearbox good for 100-millisecond shifts. It's not the same transmission as that of the Ford GT supercar, but its fine-tuning is related. You get Normal, Weather, Sport, Track, and Drag modes, and yes, it'll do a line-lock burnout.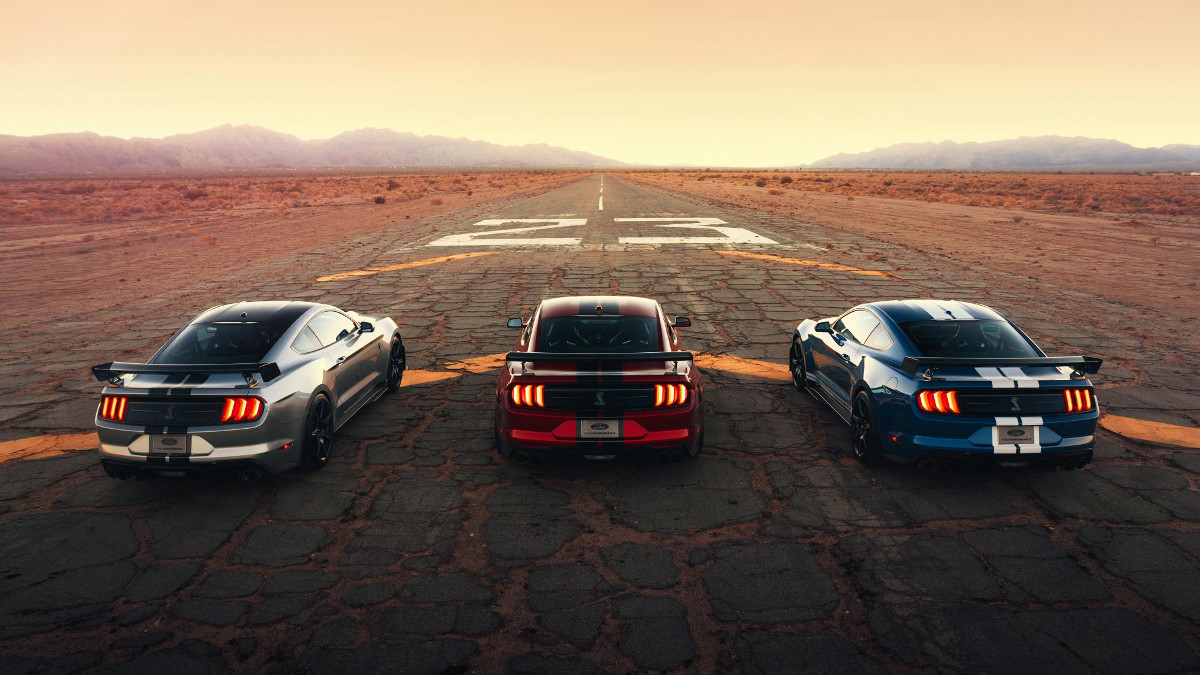 Power is sent to the bespoke Michelin-tired rear wheels via a carbon-fiber driveshaft. Ford describes the next-gen magnetic dampers as 'baked-in,' but we are promised the highest-ever lateral acceleration for a Mustang. We'd expect nothing less.
Helping harvest those pesky g-forces is a GT4 race-car spec aero package, complete with an adjustable rear wing. Spec the carbon-fiber pack and it comes in the glossy weave finish. So does the splitter. And the wheels. Meanwhile, the rear seats are replaced with fresh air.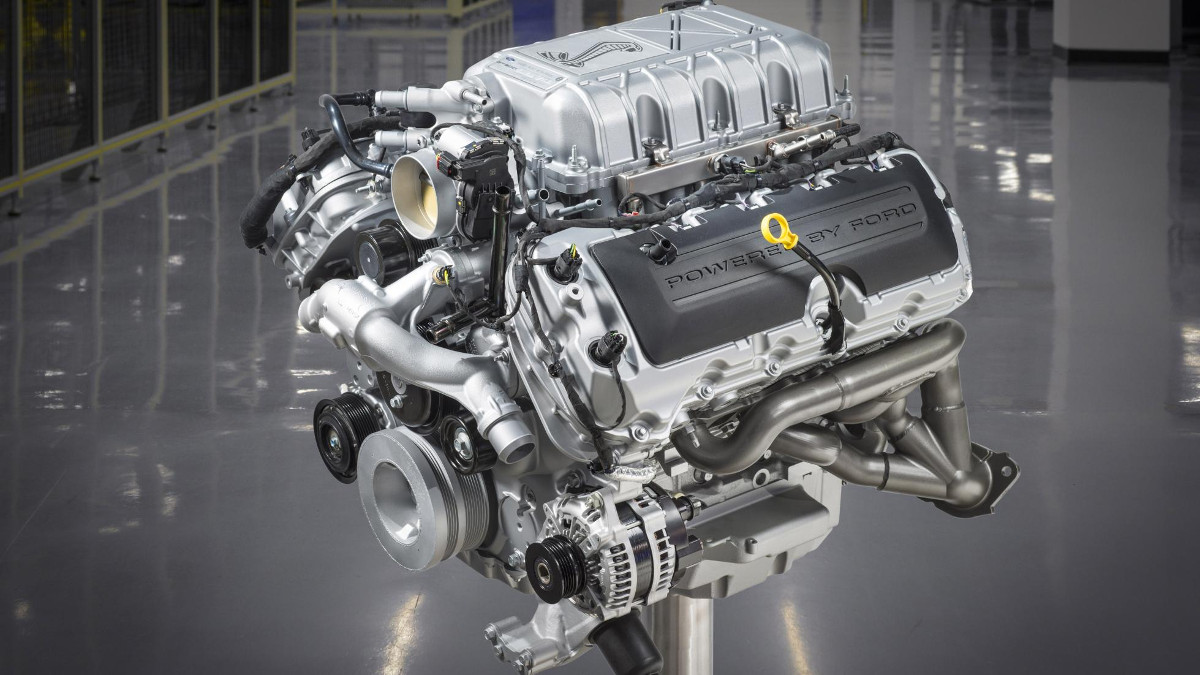 There's more hardcore stuff, like a removable rain-catching tray under the massive hood vent. You can ditch the rain guard and help your cooling. The giant holes in the car's face help it achieve 50% better cooling than the Shelby GT350, too. So, that big ol' motor ought to sustain repeated abuse on track.
Guess there's only one way to find out. Stay tuned for when we drive the car soon. And how would you prefer your 700hp—in the shape of an American muscle car, or something a little more Italian, like a Ferrari 812? Let us know below.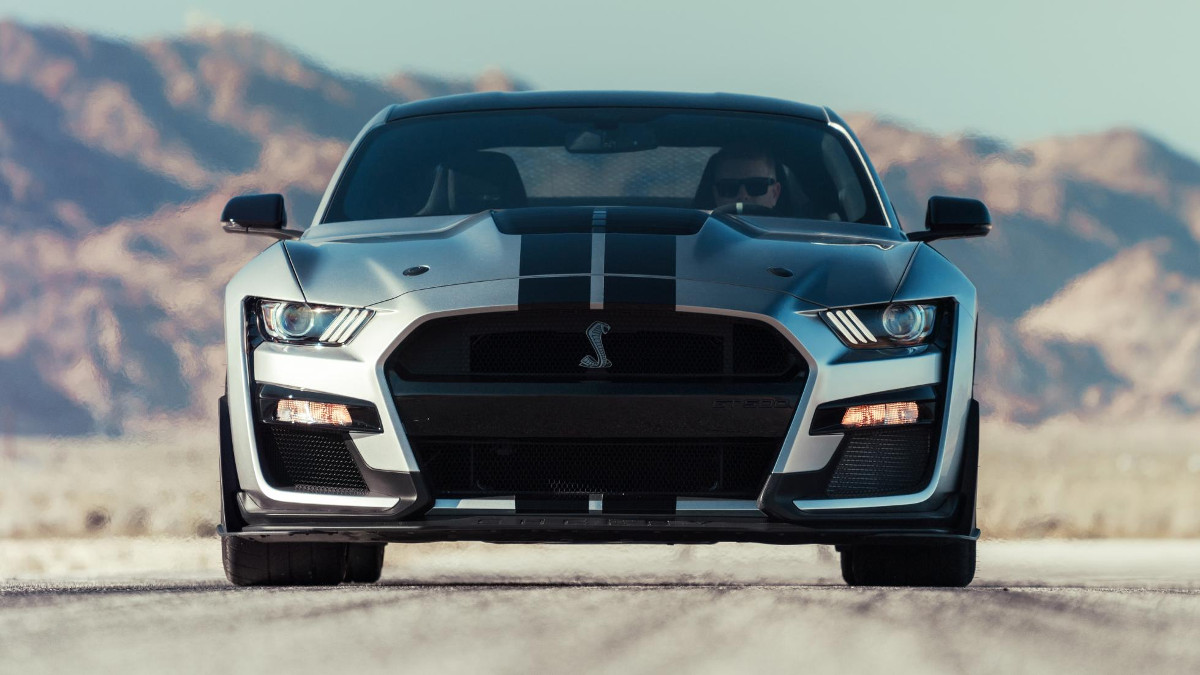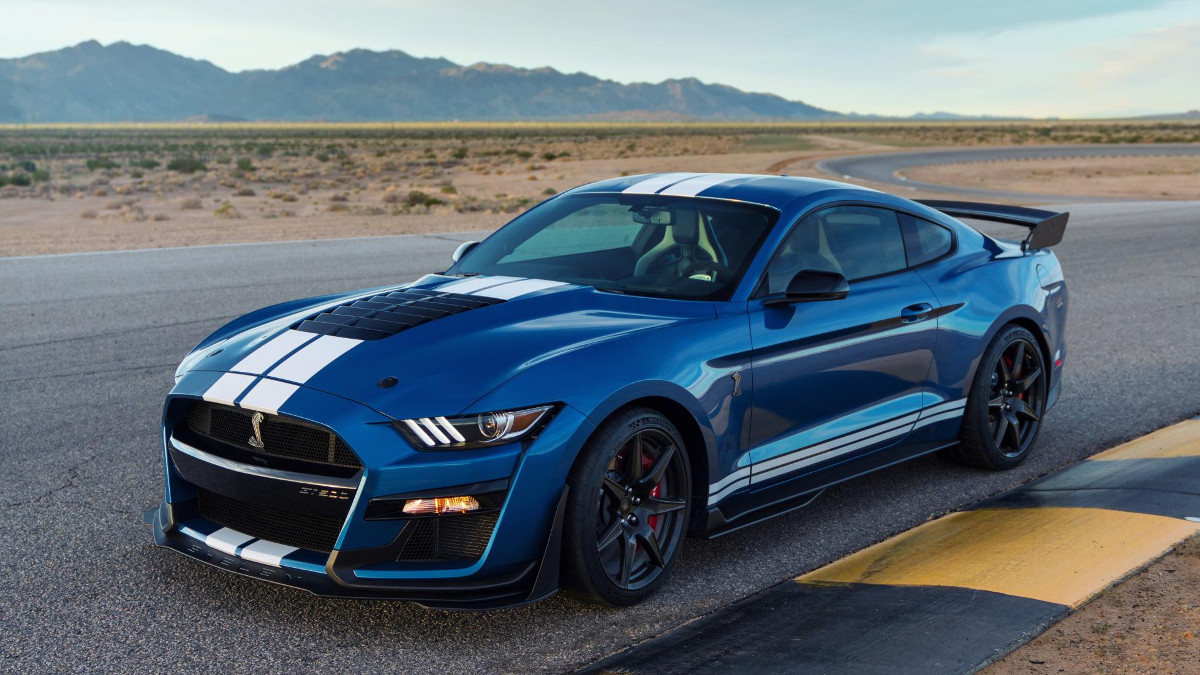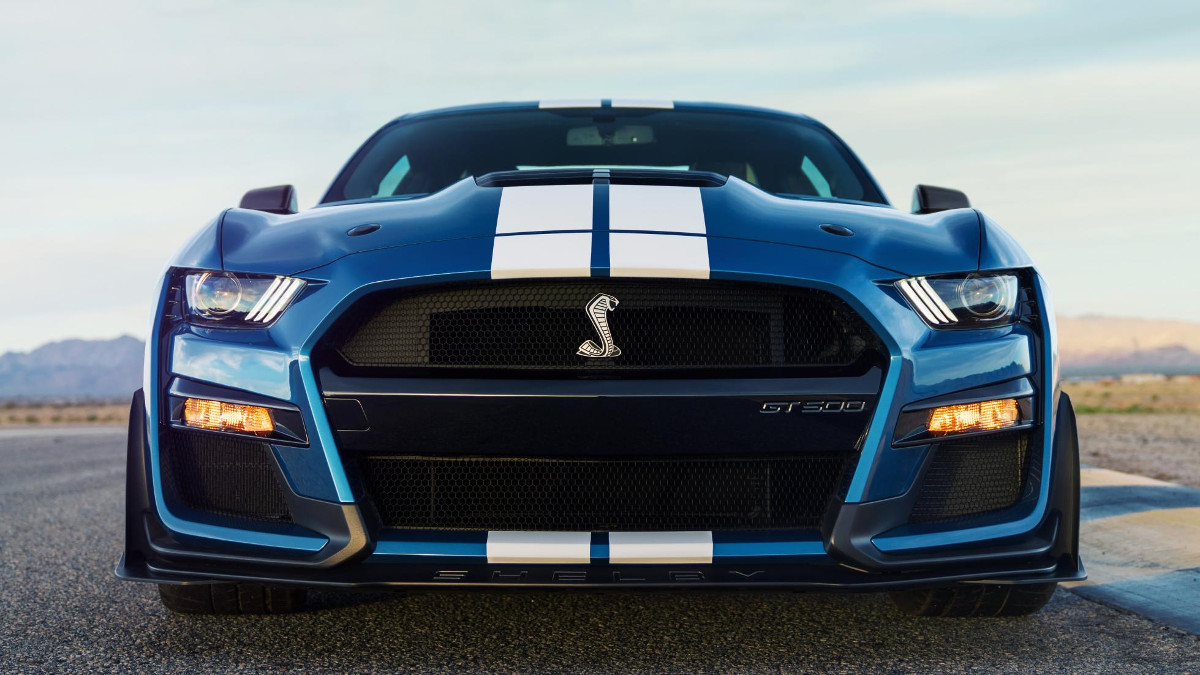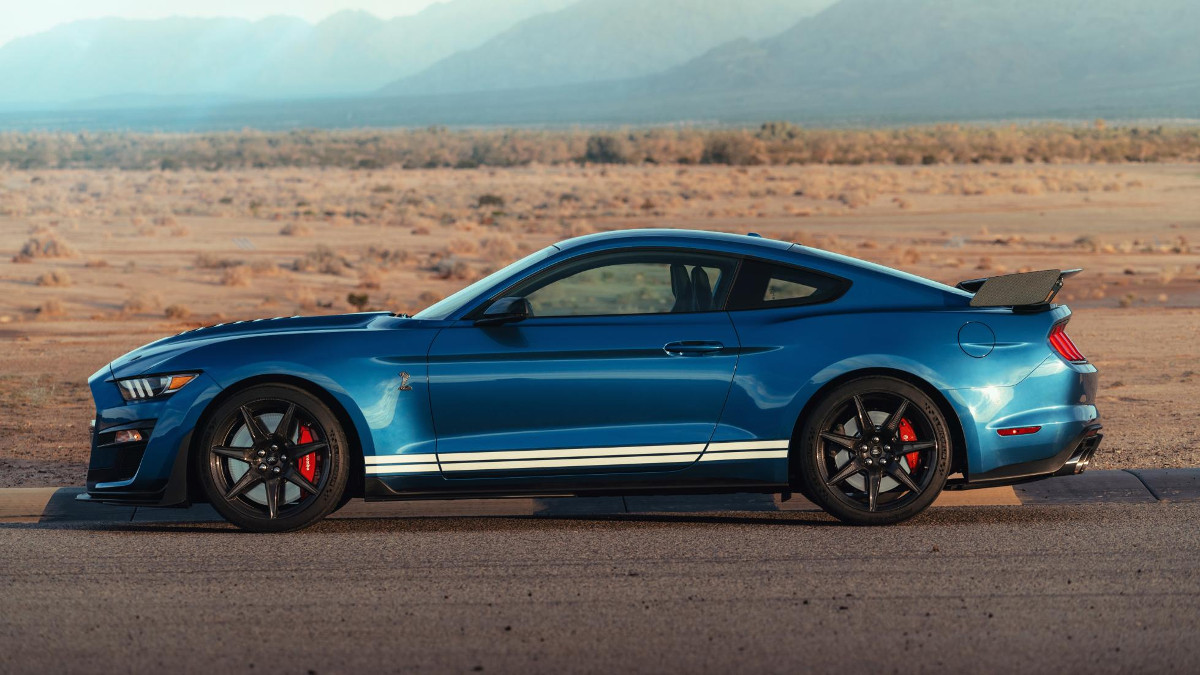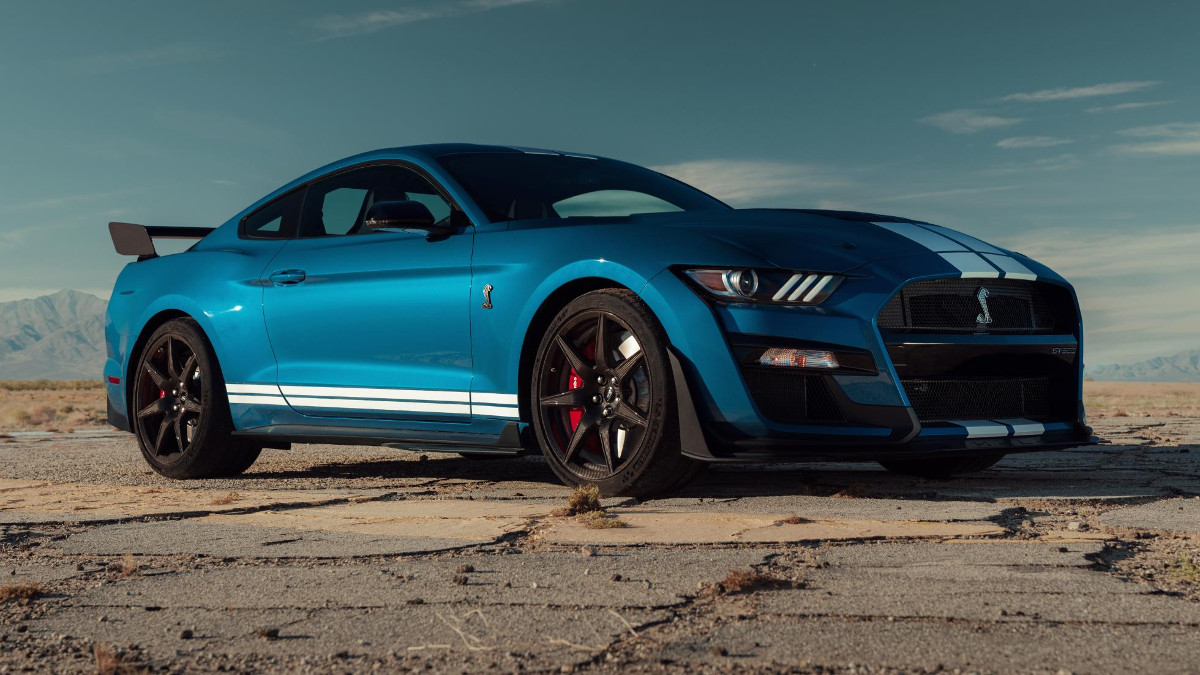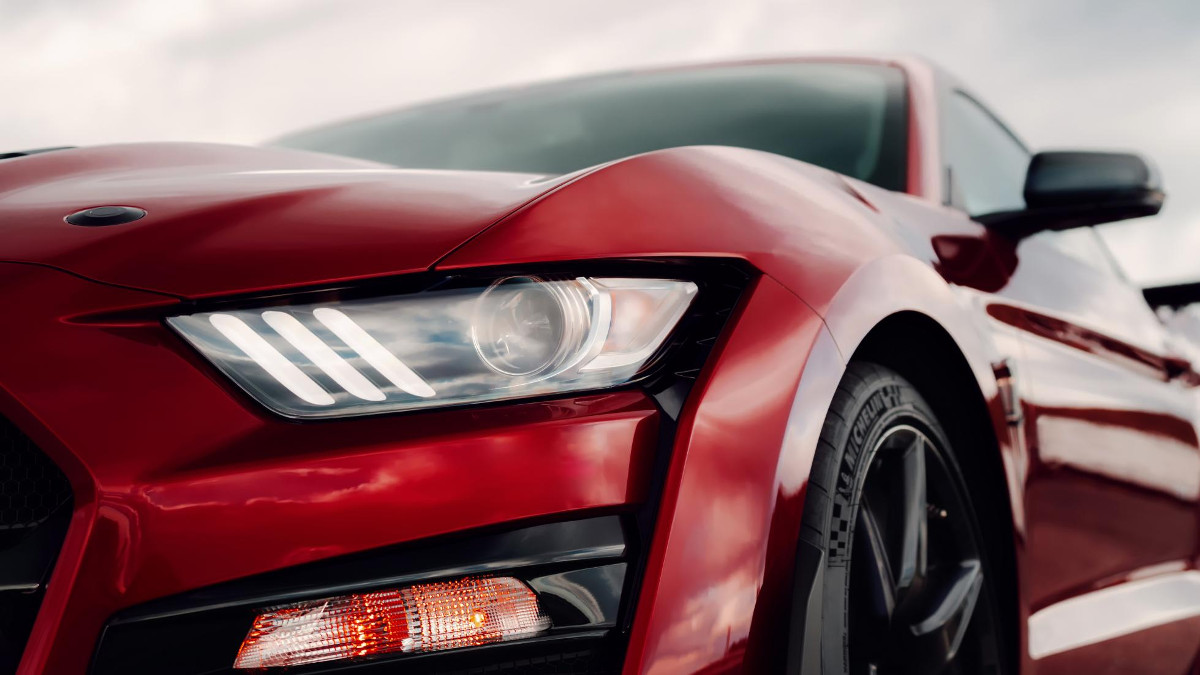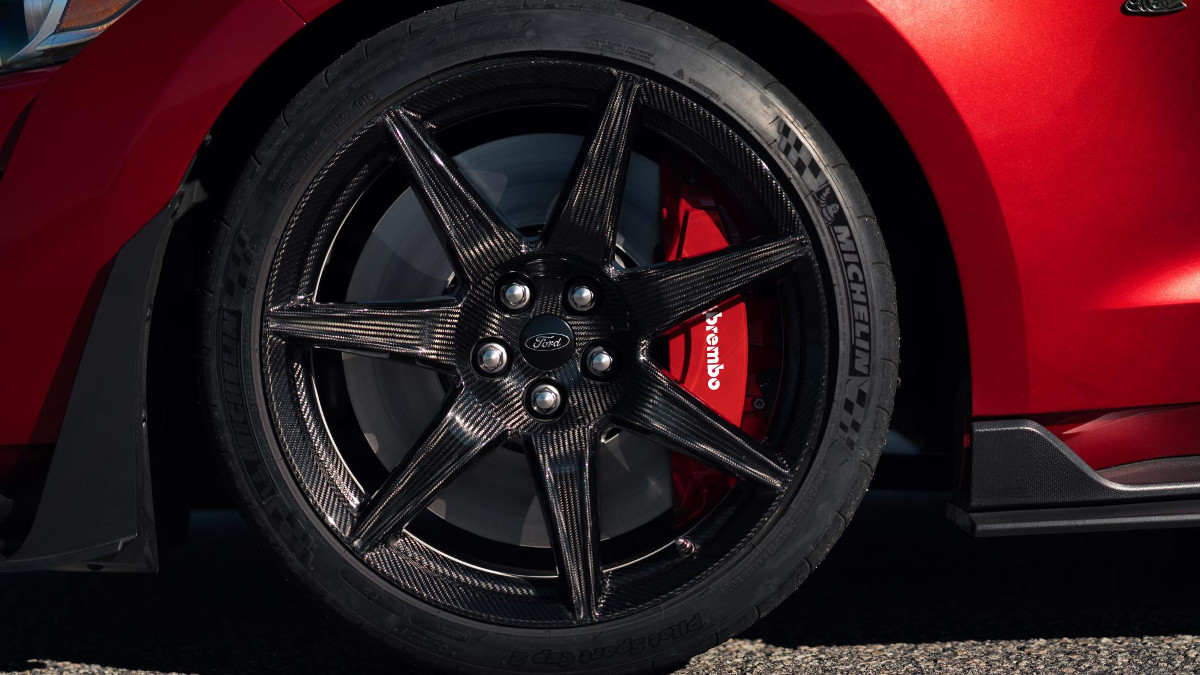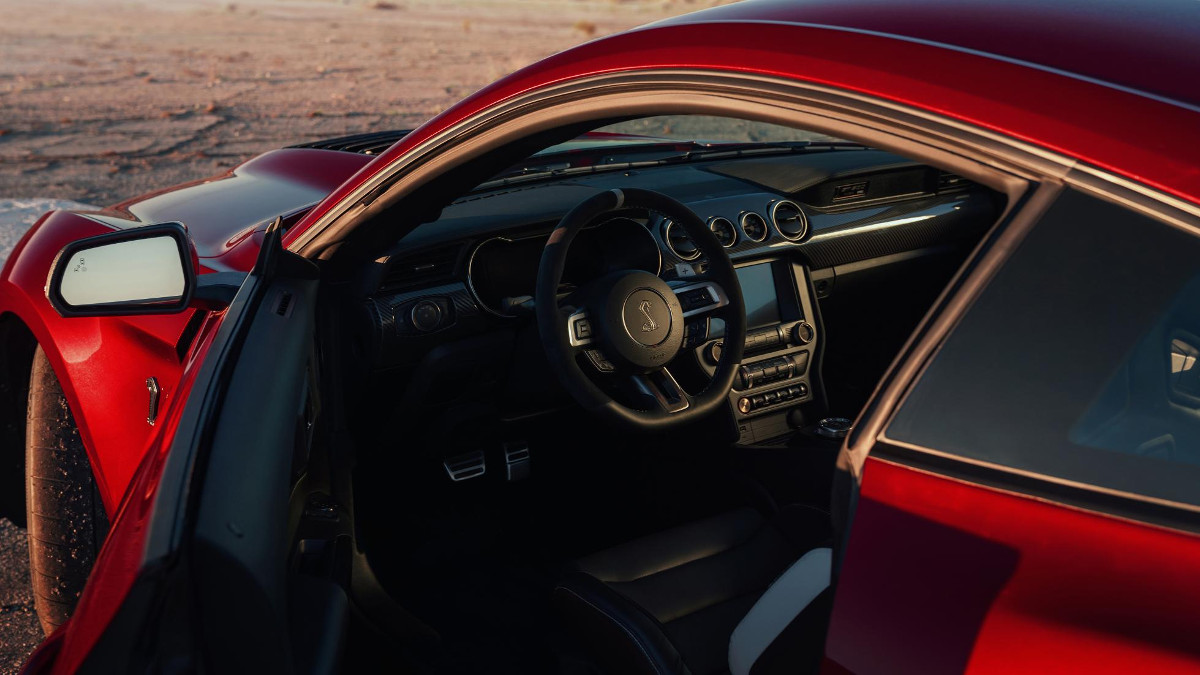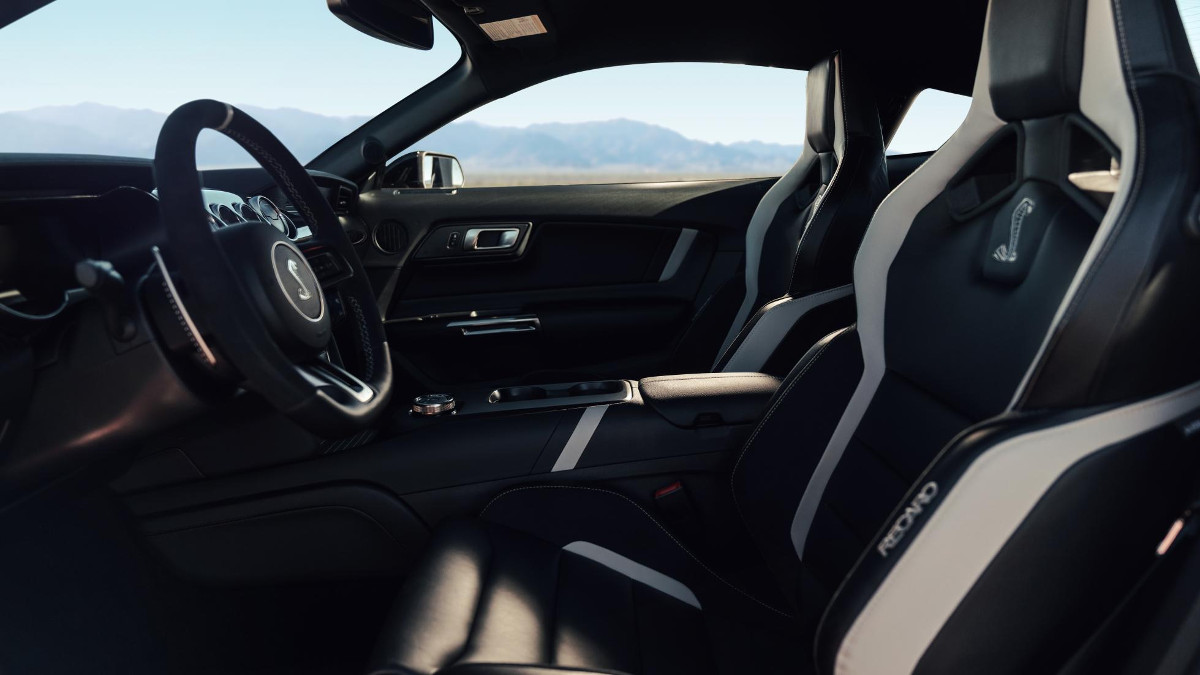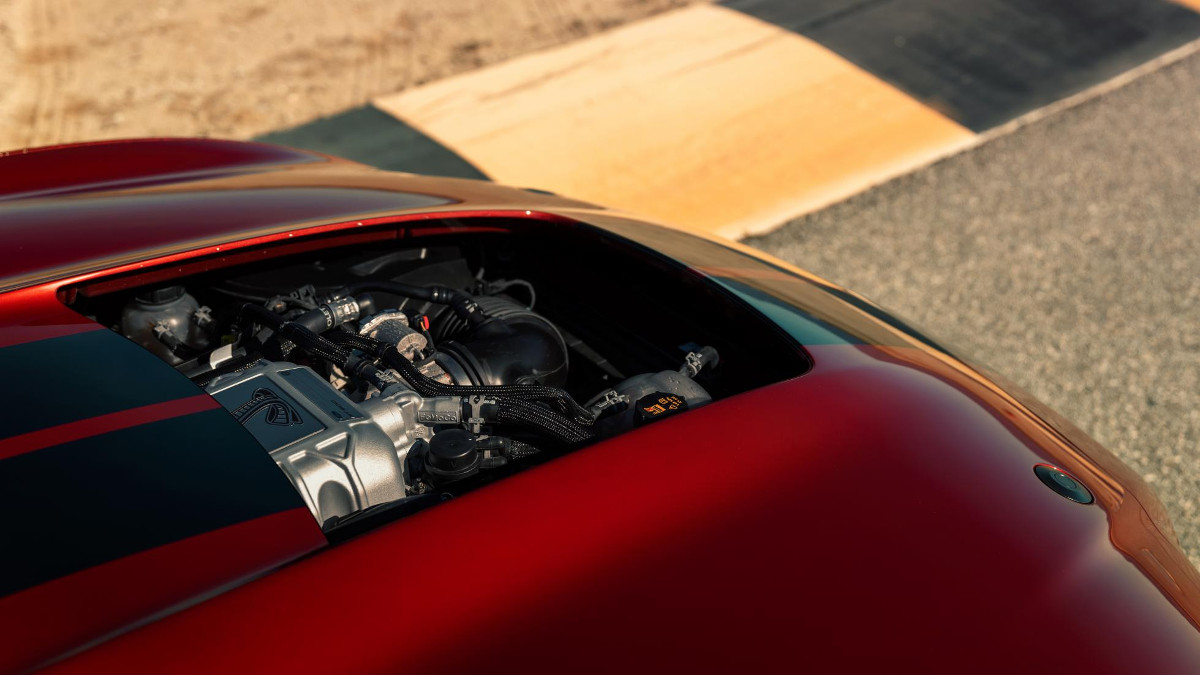 NOTE: This article first appeared on TopGear.com. Minor edits have been made.