The Polaris Slingshot is one hell of a machine. Fun performance and insane looks make it arguably the gnarliest thing running on three wheels around. Suitable for daily driving, though? It doesn't exactly give off that impression.
Polaris is looking to change that with the Slingshot Grand Touring LE. Viable for quick trips to the grocery? Not exactly (though you will indeed get there rather quickly). There will still be an obvious lack of storage, and occupants will still be mostly exposed to the elements.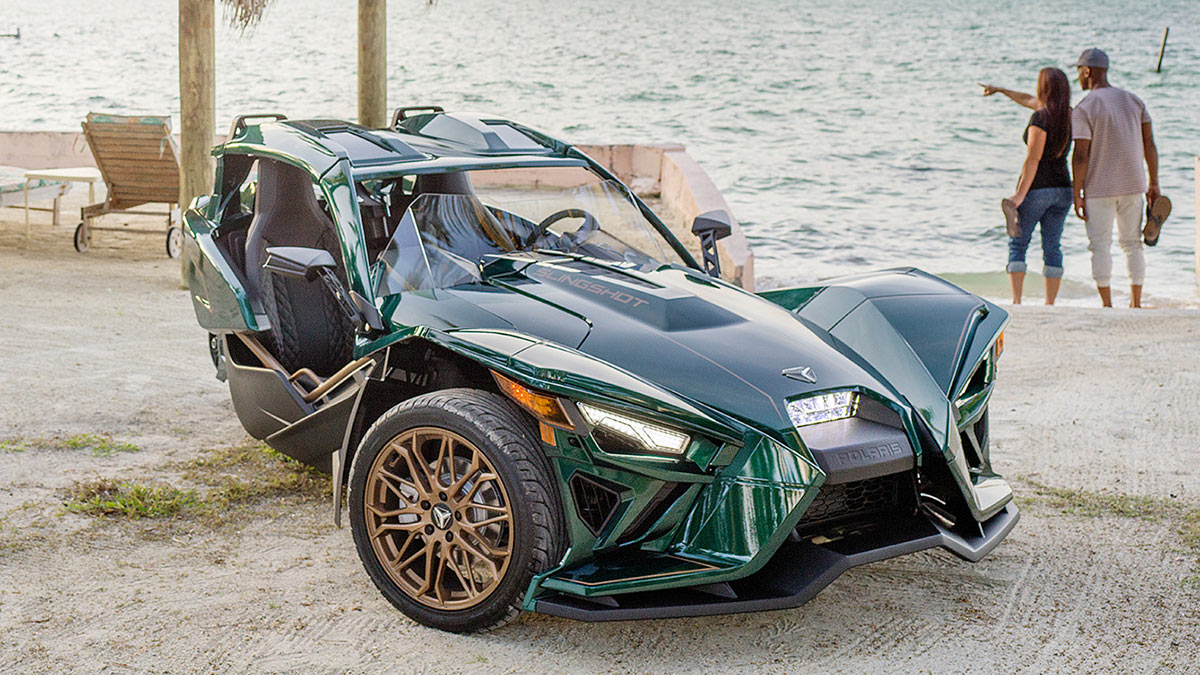 What the company's done, though, is equip the vehicle with a handful of features aimed at making things a little more comfortable. These include a Ripper Series wind deflector, quilted seats, and a new AutoDrive transmission that does away with the clutch in favor of standard automatic operation.
Continue reading below ↓
Recommended Videos
"With the majority of people unable to operate a stick shift, the implementation of the AutoDrive transmission takes the next step to further expand accessibility," the brand says.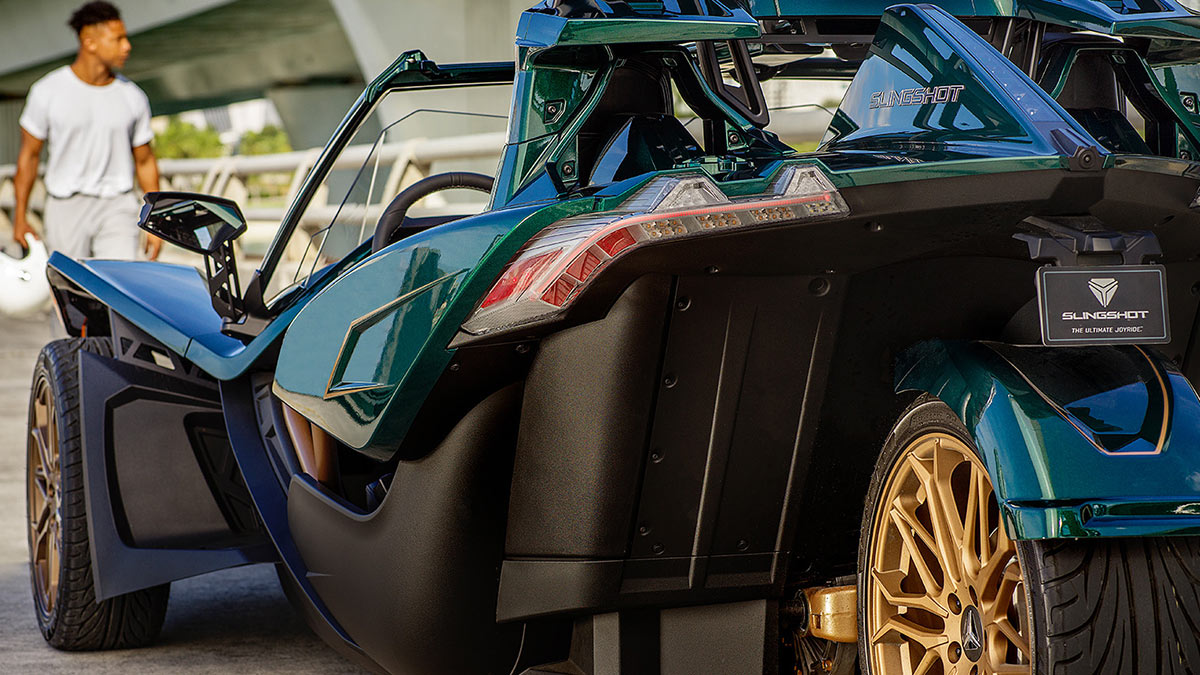 Spend a little extra on top of the Slingshot Grand Touring LE's $33,999 (around P1.68 million) starting price and you get heated and cooled seats with a non-perforated design for water resistance, extra storage compartments, as well as an engine upgrade that increases power to 203hp. The standard Slingshot packs a 2.0-liter four-cylinder engine capable of 178hp at 8,500rpm and 163Nm of torque at 5,500rpm.
"With superior comfort, convenient technology, and head-turning styling, the Grand Touring LE transforms daily driving into unforgettable adventures," Polaris Slingshot vice president Chris Sergeant says.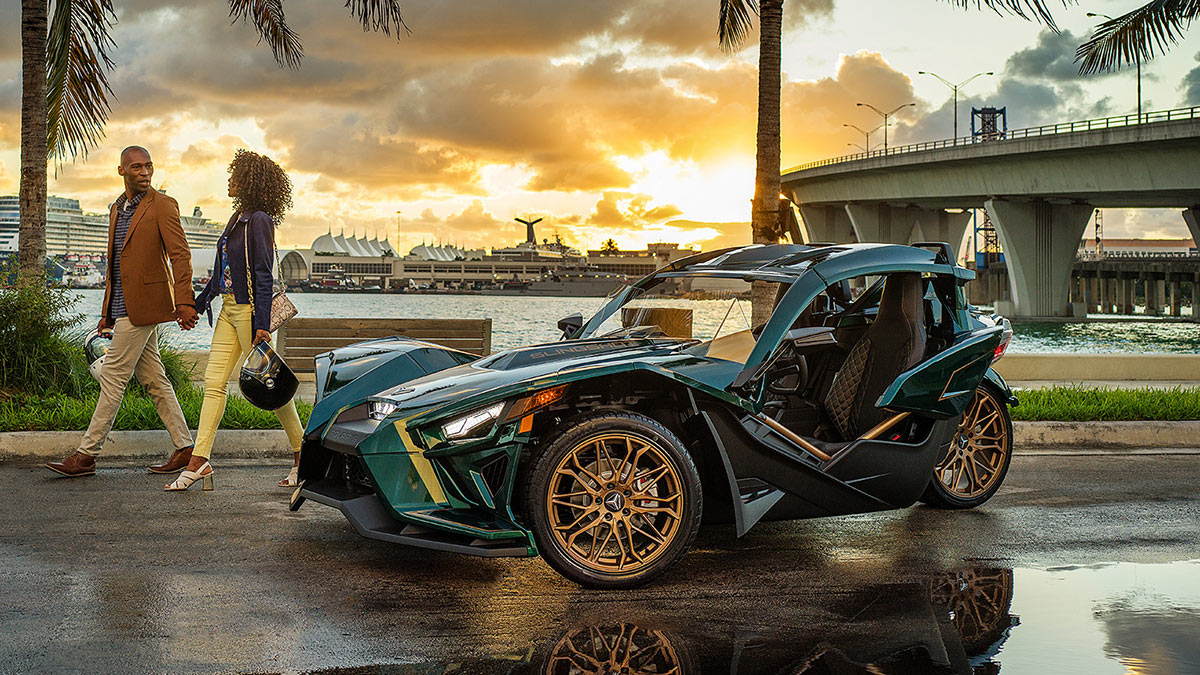 "Premium amenities set the Grand Touring LE apart from the rest of the Slingshot lineup, while Slingshot's new ProStar 2.0-liter powertrain, AutoDrive transmission, and redesigned interior ensures that driving a Slingshot elevates an ordinary commute into an extraordinary driving experience."
Is this a vehicle you'd be willing to drive to the office on a daily basis?