Have you ever wondered what Star Wars would've looked like if it had been set in a world where all spacecraft looked like US-market Nissans?
Well wonder no more, people of the Internet. Somehow, Nissan has anticipated our wildest sci-fi-based fantasy and at this week's LA Auto Show revealed these: six Star Wars-themed cars. Because why the hell not. And, you know, there's a new movie out soon.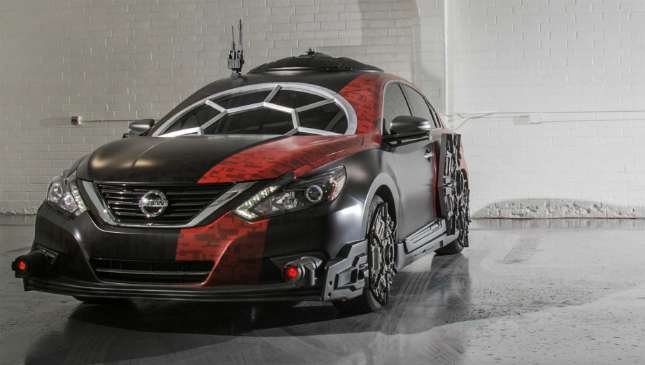 Continue reading below ↓
Recommended Videos
First up is this Nissan Altima, which has been modified to look like a Special Forces TIE Fighter, as used by the First Order's elite Special Forces pilots. It's been wrapped, equipped with an impressive array of spoilers, skirts and lips and had its windshield turned into something quite cool but impressively impractical. Speakers at each corner "recreate the iconic TIE Fighter and blaster sounds," we're told. Beats the plastic stuff kids will be getting this Christmas.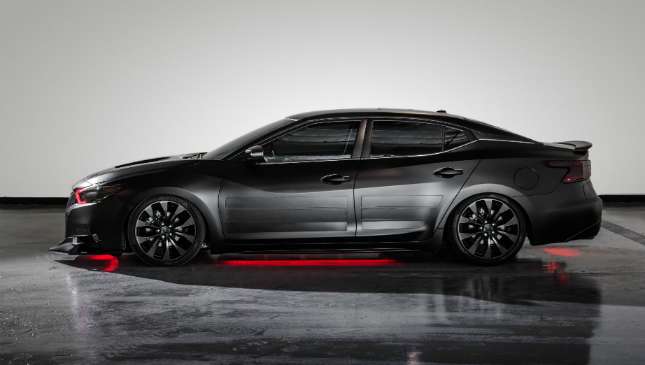 Next is this Maxima, which has been styled to look like baddy Kylo Ren's face…mask. His face mask. The red headlights and underbody neons (see Need for Speed circa 2005) pulse at random, and as with the Altima, there are many skirts, spoilers, and vents going on.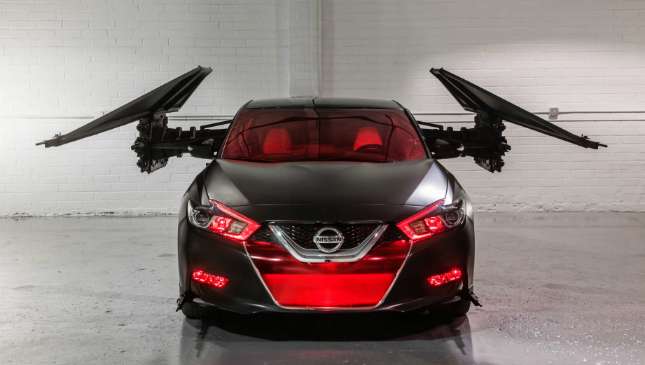 Another Maxima, this one styled after Kylo Ren's TIE Silencer. In Nissan's words: "This one-off TIE Silencer is customized to Kylo's specifications with laser cannons and missile launchers affixed to the vehicle's distinct wings stretching the entire length of the car." WINGS, for heaven's sake.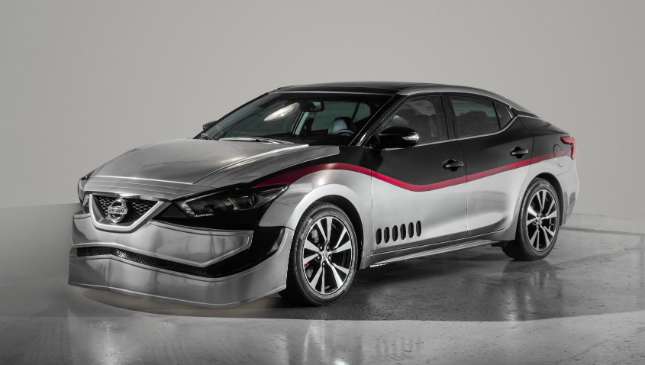 Maxima number three has a hand-beaten aluminum front end and bonnet, and a two-tone chrome/black paint scheme (separated by a flash of red). Nissan says it's a "celebration of female strength" because "Nissan's Maxima team is led by a female engineer, the designer for this vehicle was a female from ILM and the vehicle's brand director is a female."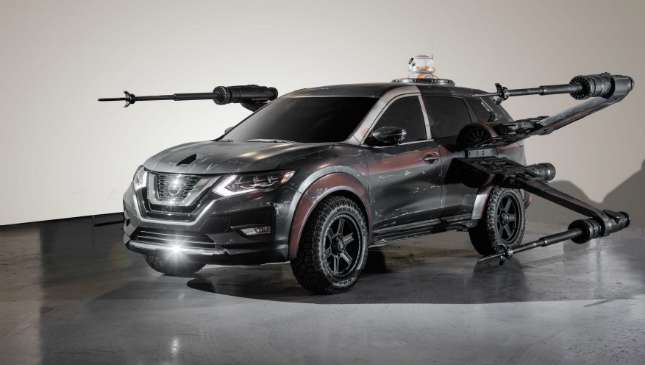 This is more like it. Here the Rogue is called the X-Trail, a seven-seat, crossover SUV. To this one Nissan has added actual wings, "illuminating thrusters" and laser cannons in a bid to make it look a bit like an X-Wing fighter. A "BB-8 astromech" droid sits atop, with off-road wheels and tires to complete the look. Not great in a multi-story car park, but handy at that crucial dive down the Meridian Trench.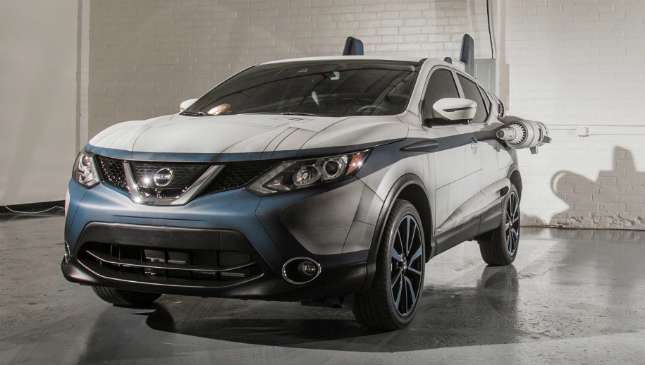 This Rogue Sport, meanwhile, is designed to resemble an "A-wing" fighter, hence the thrusters, top-mounted fins and blue accents. There are laser cannons—naturally—and a wrap that makes it looks "battle-scarred." Like the other Rogue Sports in the supermarket car park, then.
Tell us which one of these things is your fave (or if you think they're all awful) in the comments.
NOTE: This article first appeared on TopGear.com. Minor edits have been made.