Your eyes do not deceive you. Yes, that is Masahiro Hasemi's legendary Nissan Skyline 'Super Silhouette' reborn as an R34 GT-R.
Liberty Walk unveiled this homage at the 2020 Tokyo Auto Salon, and we have to say it has us struggling to keep our jaws off the floor.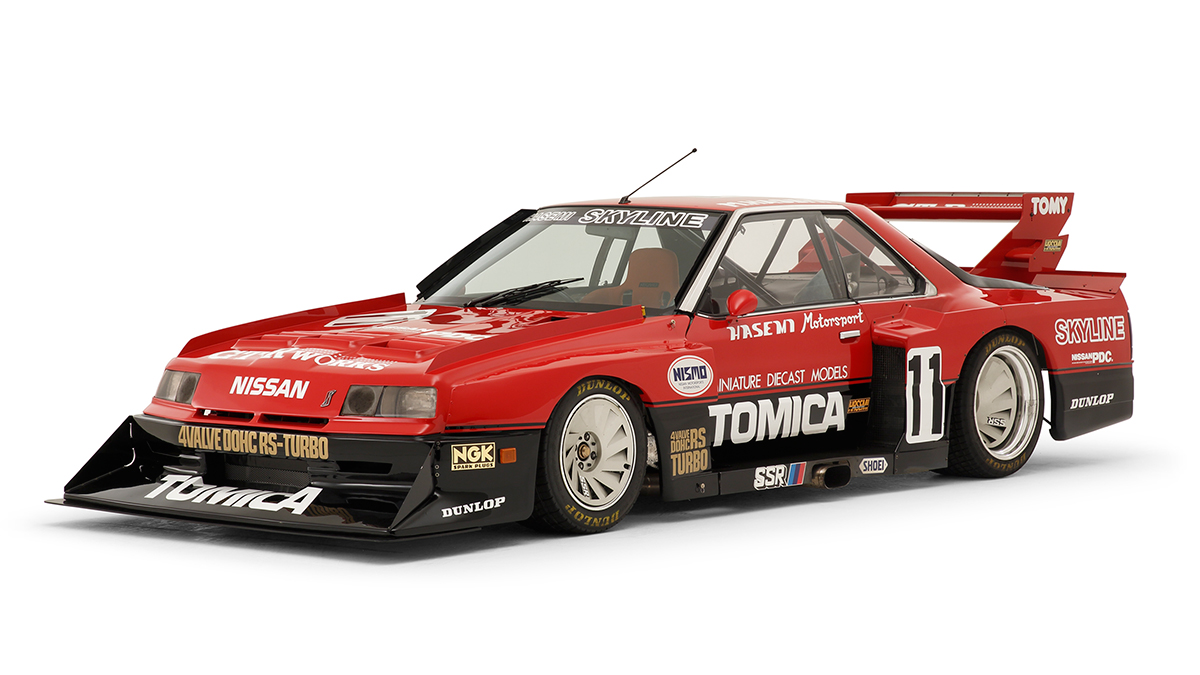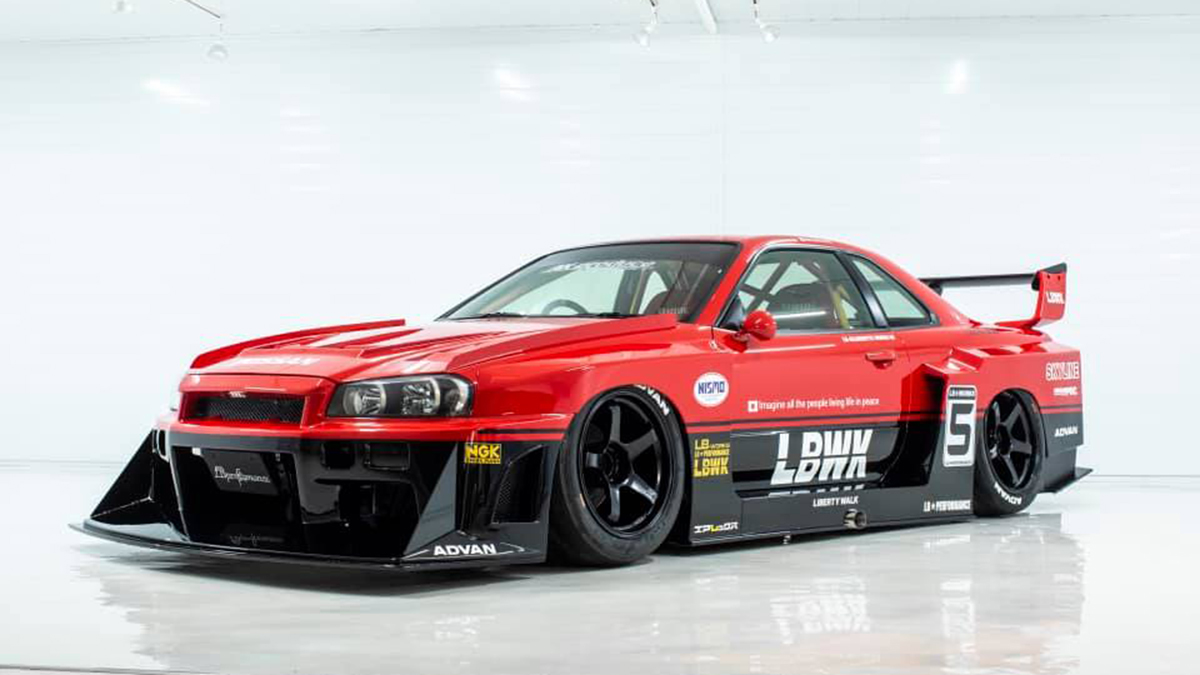 Continue reading below ↓
Recommended Videos
Seeing this next to the original competition car driven by Hasemi back in 1982 and 1983 is really something. In case you're wondering, the Super Silhouette moniker was attached to the vehicle on account of it being a Group 5 FIA race car—a category that allowed an absurdly wide range of modifications so long as the end result carried the same silhouette as the production version.
Super Silhouette races were held frequently at the Fuji Speedway in Japan during the late '70s to early '80s, and Hasemi's Skyline was one of the fan favorites because of its crazy performance. These race cars also played a part in influencing Japan's bosozoku movement, helping inspire future generations of bodykit builders like, you guessed it, Liberty Walk.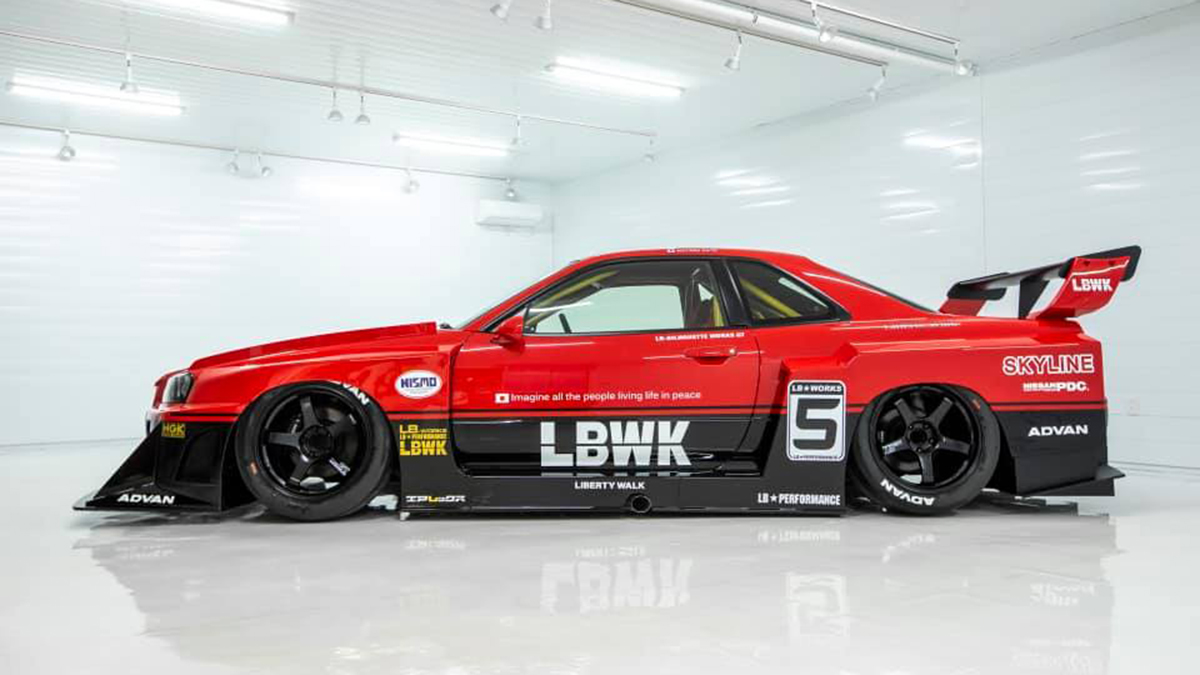 When the car made its debut in 1982, it packed a 2.1-liter LZ20B turbocharged engine capable of a whopping 562hp at 7,600rpm and 539Nm of torque at 6,400rpm. According to Nissan's Heritage website, it was basically "the equivalent of a formula racing car on the inside." The car garnered two wins in its debut season and another five in the following year.
Of course, its hard-core look was one of its main draws, and Liberty Walk has done a standup job replicating it for its 2020 TAS display. Sticking with the original's formula, the R34 Super Silhouette features the same ungodly amounts of aero in all the same places, albeit with a more polished application.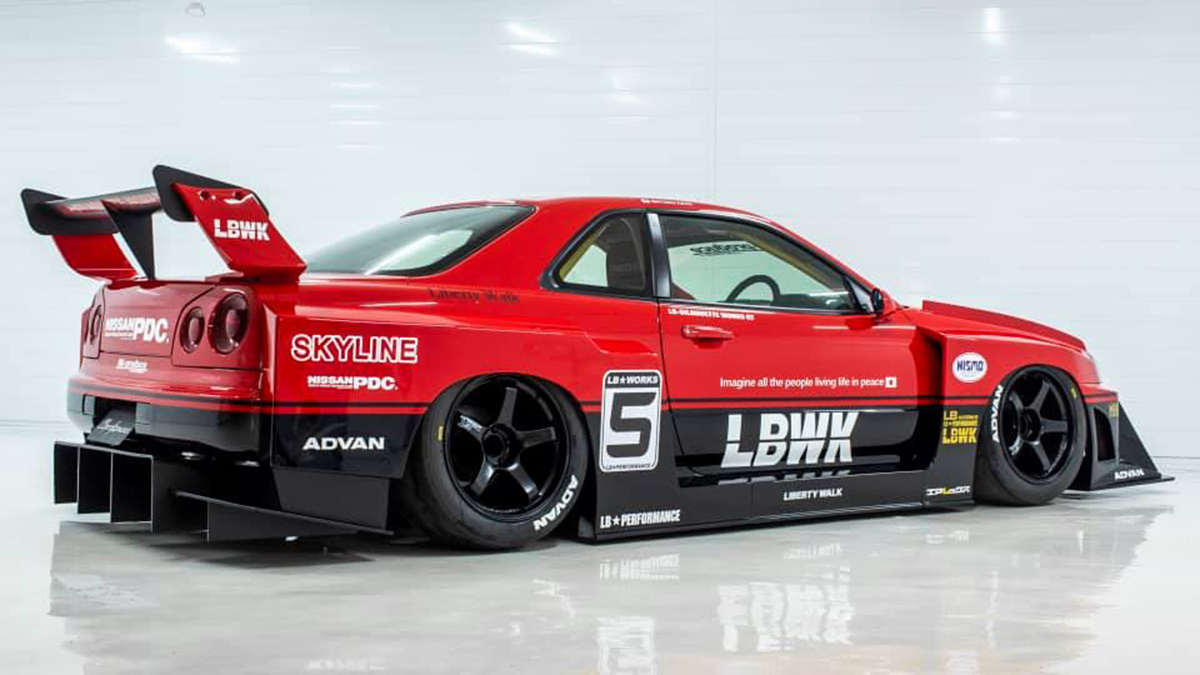 And naturally, it gets the same red and black decal-covered exterior as Hasemi's car. It would've been neat to retain the Tomica bit, though, and maybe stagger the wheels as well since the original featured 16- and 19-inchers in the front and rear, respectively. Also, it's a bit too slammed for our taste—but then again this is Liberty Walk.
A proper throwback. What do you think of Liberty Walk's take on the Super Silhouette Skyline?