Speed and adaptability can make a world of difference when it comes to dealing with medical emergencies. The same mindset applies to fighting COVID-19, and the people over at Suzuki know this.
To help doctors and technicians combat the respiratory virus, the Japanese car manufacturer has turned the Carry—one of its most popular commercial workhorses—into a mobile laboratory to keep frontliners safe on the go.
This is the Suzuki Carry Biosafety Mobile. The purpose-built vehicle was showcased at this year's Bangkok International Motor Show (BIMS) and comes fitted with HEPA filters and its own pressure system to reduce the risk of COVID-19 spreading inside the vehicle. This is kind of a big deal, especially considering the vehicle will be tasked with helping collect virus samples and storing up to 300 of them per day.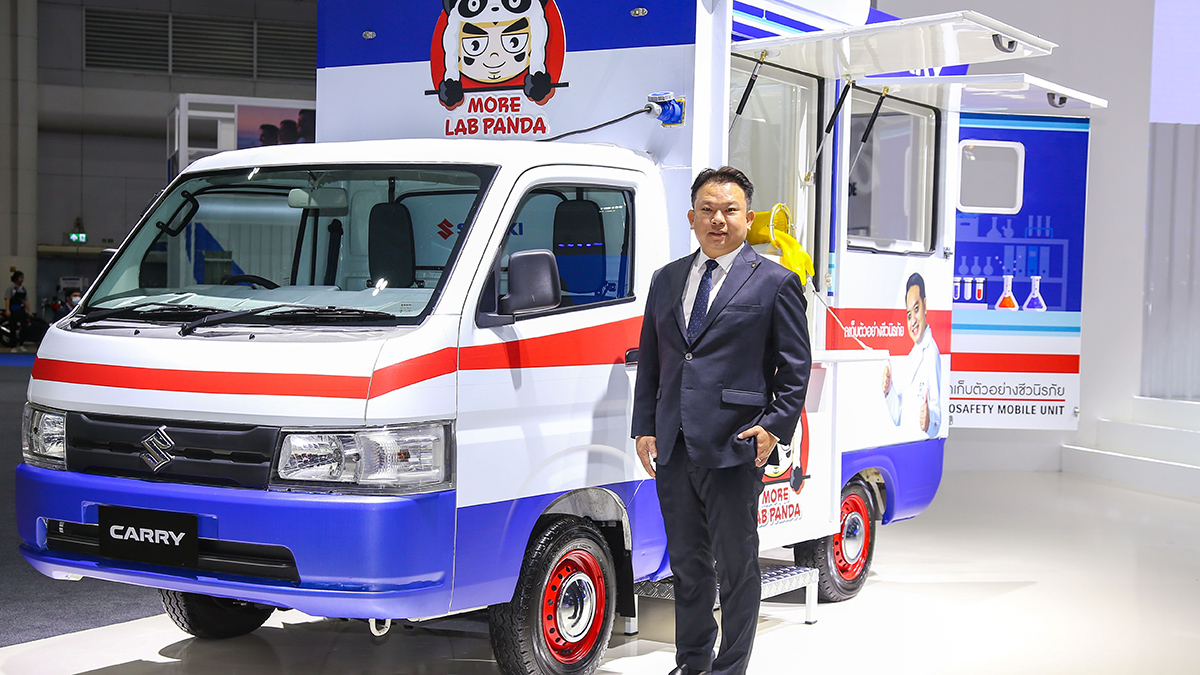 Continue reading below ↓
Recommended Videos
In building the vehicle, the brand says it focused on making it practical to use. The equipment in place will supposedly help reduce costs on personal protective equipment, and the Carry's capable underpinnings will allow frontliners to access communities that are normally difficult to reach.
Suzuki says vehicles like the Biosafety Mobile will help increase active case findings in at-risk groups and will reduce crowds at hospitals. Considering that health facilities in the Philippines are already struggling to cope with the surge of COVID-19 cases, we could probably use something like this.
If anything, this is proof of the Suzuki Carry's versatility. What other vehicles do you think will make good mobile health facilities? Let us know in the comments.