Here at Top Gear Philippines, we're pretty excited every time Suzuki would announce news or updates about the Jimny. It may not be the most comfortable SUV around, but you can't deny that's it's a charming little fella. So, when news broke that Suzuki was rolling out a five-door model, we pretty much lost our collective minds over it.


But now that the longer Jimny is out, it got us thinking: Will Suzuki ever roll out a pickup version? As it turns out, the Japanese automaker says it's under consideration. That's according to a report from Australian motoring publication, Carsales.com.au.

OTHER STORIES YOU MIGHT HAVE MISSED:
You're looking at the first-ever Ford Everest Wildtrak
Did you know Toyota almost dropped the Corolla name?


Suzuki Australia chief Michael Pachota told the publication that they are pushing for the pickup body, and added that the body style is still in the company's agenda. Pachota also mentioned that Suzuki Japan has taken feedback regarding customer demand for a long-bed Jimny. It seems that progress is good, and there's a decent chance that we'll see a Jimny pickup if things go Suzuki's way.


ADVERTISEMENT - CONTINUE READING BELOW ↓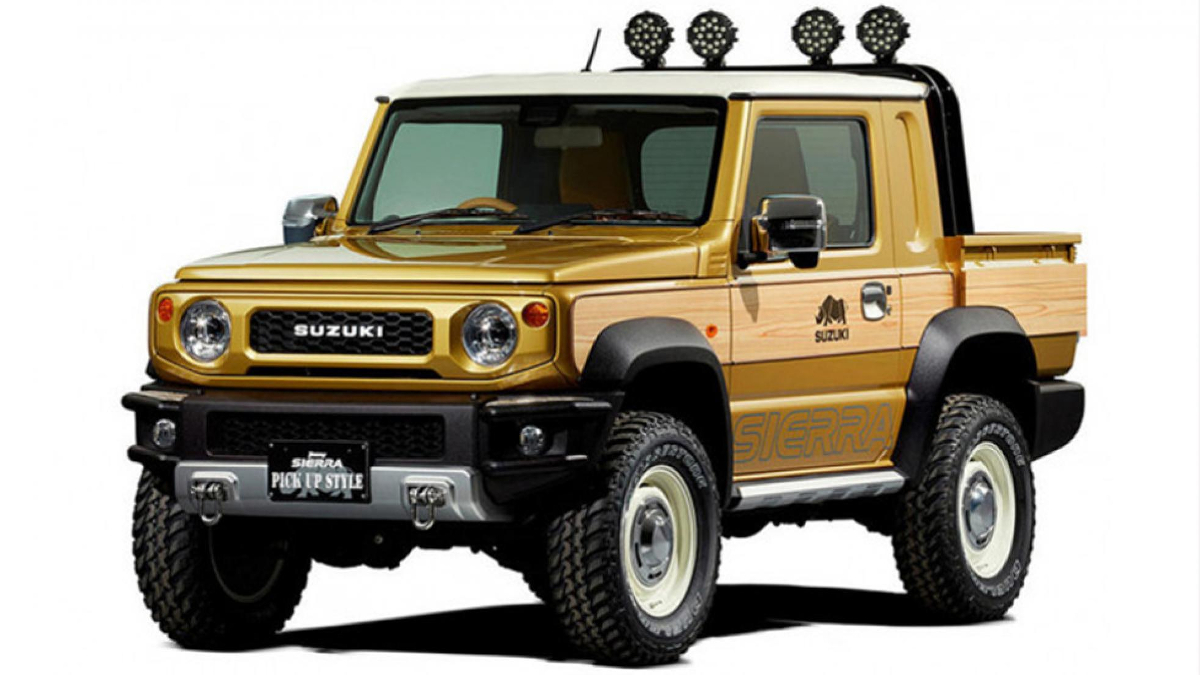 Of course, there is no official confirmation just yet. Pachota told Carsales.com.au, "I can't say a Jimny ute (pickup) is in development at the moment but I wouldn't be surprised. The five-door Jimny was a secret for a long time and that was five years in the making". That said, Suzuki dabbled with that idea three years ago when they showed the Jimny Pick Up Style concept during the 2019 Tokyo Auto Salon.


ADVERTISEMENT - CONTINUE READING BELOW ↓
Recommended Videos
It's also worth noting that Suzuki previously made pickup versions of the Jimny in the past. The first (and so far, only) pickup version of the Jimny came out during its second-generation in the '80s. It was sold under different guises such as the Siera, the Caribian, and the Samurai. The Jimny pickup was axed in the mid-'90s to make way for the third-generation model.