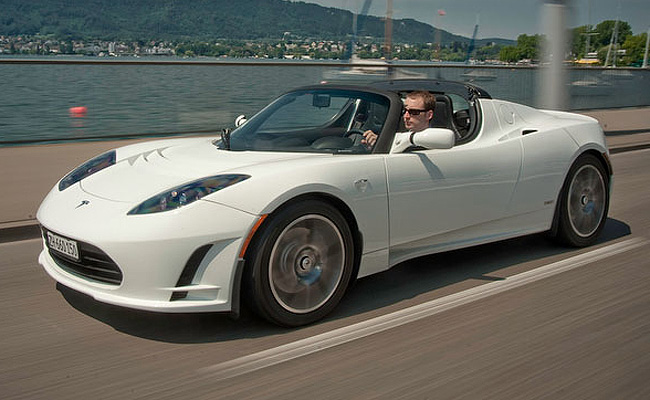 The Roadster is American electric carmaker Tesla's first mass-market vehicle, with production starting in 2008. The arrival of the more practical Model S in 2012, however, has relegated the Roadster to the sidelines.
Well, Tesla has updated the Roadster and applied what it has learned to the environment-friendly sports car.
With battery technology having improved since the Roadster's debut, Tesla can now increase by 31% the vehicle's energy output over that of the car's original cell.
The updated Roadster's aerodynamic has also been improved from a drag coefficient of 0.36 to 0.31 with the use of an aero retrofit kit.
The tires' rolling resistance coefficient has also been enhanced from 11kg/ton to 8.9kg/ton, thanks to the new tires. Tesla also claims that improvements in the wheel bearings and residual brake drag further reduce the Roadster's overall rolling resistance.
Tesla predicts that all the updates on the Roadster will improve its range by up to 50%, and that it hopes to prove these in a real-world nonstop drive "from San Francisco to Los Angeles in the early weeks of 2015."
Tesla will entertain appointments for the upgrading of the Roadster units later this year "once the new battery pack finishes safety validation."
Continue reading below ↓
Recommended Videos