Are you a politician looking for protection against the wrath of constituents you steal from? Or maybe you've recently hit the lottery and are wary of its attendant security threat? Either way, you might want a ride that's bulletproof, among other things.
While Mercedes-Benz offers the Guard option for its cars, there are times when you'd rather go around in a more imposing SUV. With the kind of roads we have, we can't blame you for wanting something that's a bit tougher. And while there are a lot of companies that can give your SUV the armor treatment, sometimes getting it straight from the factory just gives us that extra peace of mind.
Now you can get that satisfaction from a luxury Land Rover.
The Range Rover Sentinel is practically a fortress on wheels. Pardon the press release-like blurb, but we just can't help marvel at the level of protection that this ride promises its would-be owners. Based on the luxurious Range Rover Autobiography, the Sentinel is the first armored vehicle to be engineered by the British luxury automaker's Special Vehicle Operations division. This means you get the rugged refinement of a Range Rover, along with the vault-like protection of armor technology.
Inside, occupants are secured by a six-piece high-strength-steel passenger cell. This is further reinforced by multi-laminated armor that replaces the standard glass. The treatment ensures clarity yet provides the utmost in driver and passenger safety. How safe? Let's just say it has been certified by QinetiQ, an organization that used to be part of the British government's Defense Establishment Research Agency, to stand up to VR8 levels of ballistic attacks.
ADVERTISEMENT - CONTINUE READING BELOW ↓
In plain English, the Range Rover Sentinel is capable of withstanding rapid fire from 7.62mm high-velocity incendiary armor-piercing bullets. It can likewise escape up to 15kg of TNT blasts, as well as DM51 grenade explosions that can come from either underneath or above the vehicle. As if this wasn't sound enough, the level of protection is further increased thanks to an anti-tamper exhaust system, auxiliary backup battery, self-sealing fuel tank, and a split-charging system.
The driver can still receive documents securely via a small, 100mm opening in his window. Of course, there are also specially designed run-flat tires that will continue rolling even if they have been pierced or deflated. Should the worst attack occur, occupants can leave the vehicle discreetly through an emergency escape system located behind the rear seats.
Powering the Range Rover Sentinel is the standard 3.0-liter supercharged V6 gasoline engine that's good for 335hp. It is paired with a tuned ZF eight-speed automatic gearbox. To handle the extra weight that the armor treatment adds to the SUV, the suspension has been uprated to ensure the perfect balance between ride comfort and optimum handling for quick getaways when needed.
Needless to say, this Range Rover still retains the traits that made the brand a legend: go-anywhere capability and the comfort that will put many luxury sedans to shame. The Range Rover Sentinel will be available this month for 400,000 euros (P21 million) before taxes. With election season coming up, we can't help but think that a lot of our politicians could use this kind of vehicle. Hopefully, they won't use our money to buy one.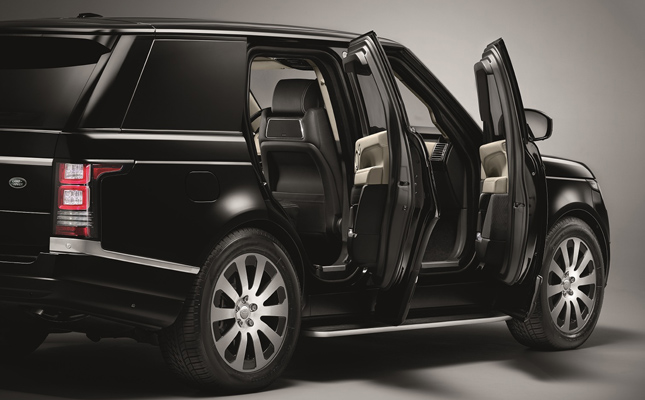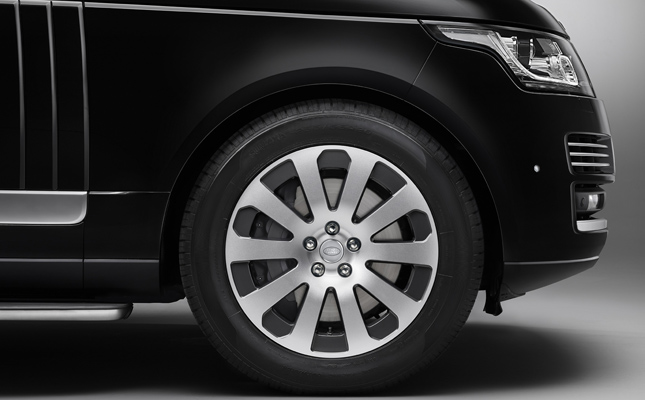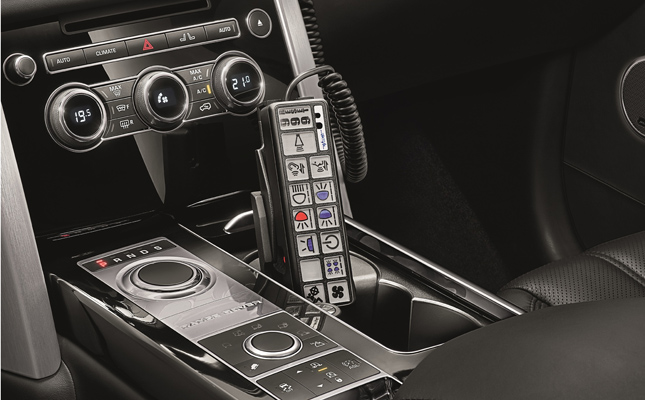 ADVERTISEMENT - CONTINUE READING BELOW ↓