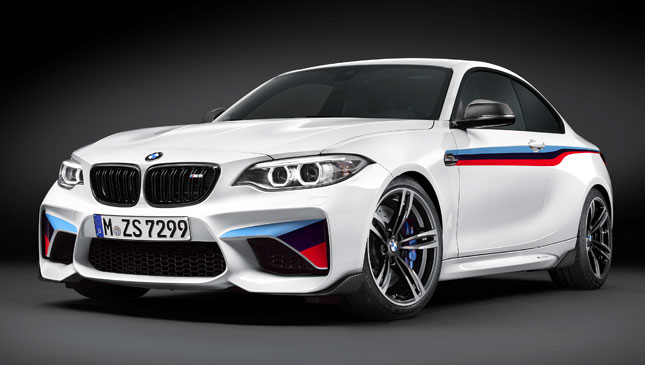 M Performance bodykits will soon be on offer to dress up the already sporty BMW M2. One can chose from mirror caps, front and side sill skirts and aprons, rear diffusers, and spoilers. Each of these components is made from lightweight yet strong carbon fiber, or carbon reinforced plastics. They are designed to provide optimum airflow and reduce drag for this potent Bimmer. These are complemented by customized radiator grilles and side vents, painted in either gloss black or the M colors of red, blue and light blue.
Apart from the exterior bits, M Performance accessories are also available to dress up the M2's luxurious and sporty cabin. There are M floor mats, LED side sill covers that light up when the doors are opened, and stainless-steel pedals that help provide optimum control while on the move.
Speaking of full control, it's no secret that BMW and the M division offer some of the best steering wheels in the business. In fact, there are around 10 designs to choose from, with features like a function display and carbon-fiber trim. These help give the driver precise grip and all the data needed, even while sawing hard at the wheel. And buyers can opt for the M Performance Interior Kit Carbon that features trim pieces for the handbrake, gear lever, and center console.
Of course, no M tuning upgrade would be complete without engine and suspension modifications. To help enhance the driving experience, the M flap silencer allows drivers to choose between Sport and Track settings to help tune the sound of the engine and the exhaust. Sport is for the road, while track is, well, when you want to go on a proper race course. Then there are the M Performance coil springs and suspension components, along with brake pads for optimum handling and stopping power. Each part meets the highest standards set by BMW engineers to bring out the most out of the M2, while still keeping safety and environmental concerns in mind. It's the perfect way to pimp your M2 while still keeping that warranty intact.
ADVERTISEMENT - CONTINUE READING BELOW ↓
The M Performance upgrades for the BMW M2 will be available internationally at BMW and M dealers beginning in March. Our local-market M2 hasn't been launched yet, but we can tell you this much: It's coming. In fact, we're driving the thing in Los Angeles next week. Stay tuned!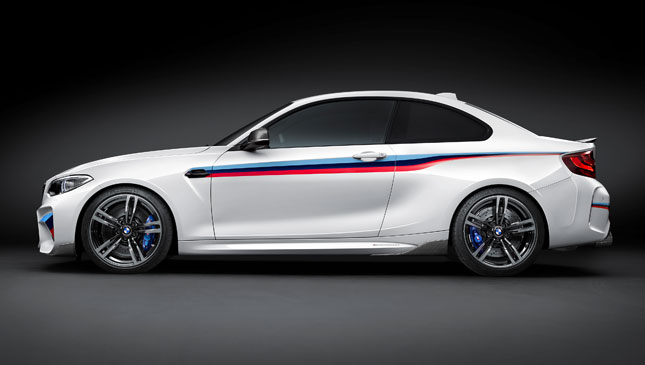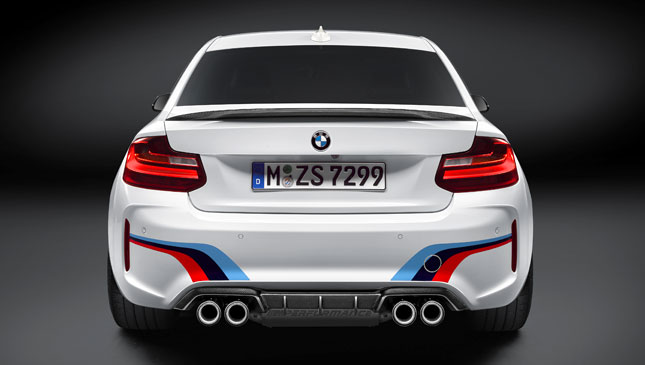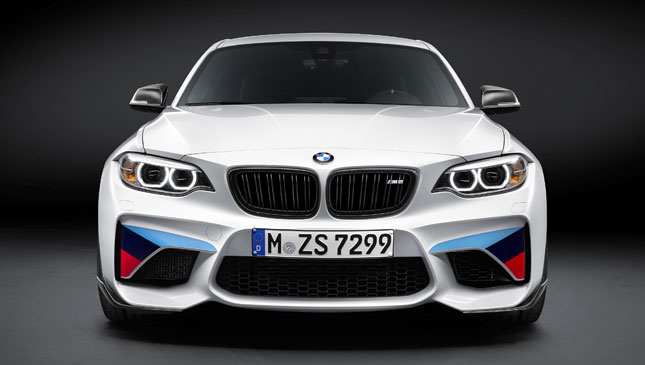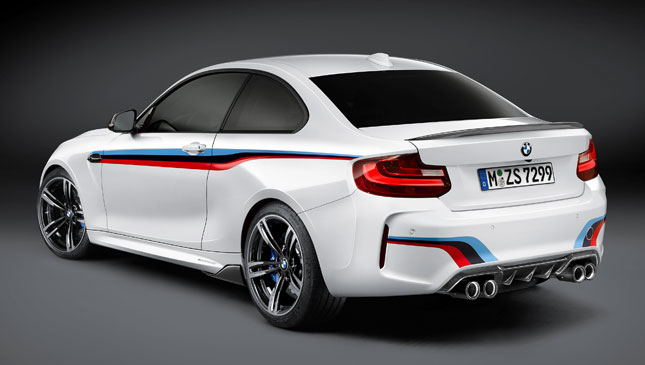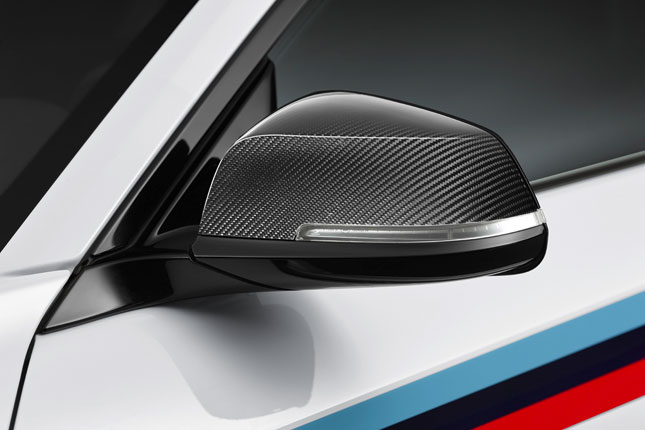 ADVERTISEMENT - CONTINUE READING BELOW ↓