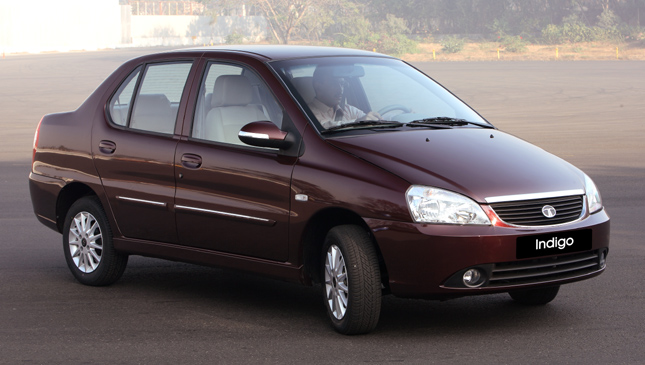 The past few weeks have been an absolute joy for diesel consumers. The fuel has been so cheap lately that it's almost hard to believe--at just P20.20 per liter, it's cheaper than a 1.5-liter bottle of most sodas! Seriously, we're hard-pressed to remember a better time to own a diesel-powered vehicle.
If these rates keep up--and that's a big if, by the way--maybe it's worth looking into switching from a gasoline-guzzler to an oil-burner. With that in mind, a cheap, simple, no-frills diesel sedan like the Tata Indigo should warrant a little looking into. Because at just P535,000, why not?
The Indigo offers decent power at maximum savings. This wallet-friendly sedan packs a 1.4-liter diesel-fed turbocharged engine capable of producing 69hp and 135Nm. Sure, these numbers aren't going to blow it past many vehicles on the highway, but you'll have the advantage at the pump. Remember, P20.20 for a liter of diesel.
Additional features include dual front airbags, antilock braking system, side-impact beams, and 14-inch wheels. While Tata is pushing the Indigo as an economically sound company vehicle, or as an Uber and GrabCar option, the cost of diesel is increasingly making this a viable alternative for regular motorists looking to save on fuel and operational costs.
Continue reading below ↓
Recommended Videos
So, can the low cost of diesel entice you to consider the Tata Indigo? If you're just looking to get from point A to B on a budget, it probably should. Now, let's just hope the fuel price drop doesn't let up.