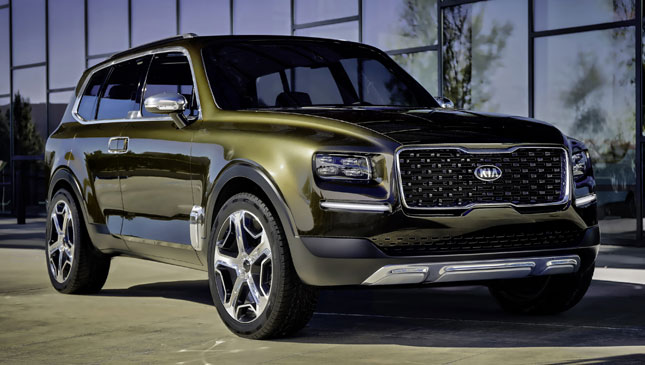 There is a world, unfamiliar to us, where Kia's marketing presence is active and constant. It is a place where the Korean carmaker's promising products are given a chance to shine and be recognized, and not languish in obscurity. It is in this world--well, the US, to be exact--that Kia revealed its Telluride concept.
The Telluride is a full-size SUV that slots above the Sorento. The doors are already a giveaway to the conceptual nature of this vehicle. The openings swing out 90 degrees, with the rear doors hinged at the back (also called suicide doors). Kia says this highlights the lavish interior: Four captain's seats covered in black leather "float" within the cabin, unencumbered by a third row that folds out of the way. The middle seats have footrests that tuck away when not used.
But the kicker is this: The four captain's seats have diamond-cut openings that have Smart Sensors to measure passengers' health information. Once the Telluride knows your vital info, the latter is displayed on the interior door panel screens, and this synchronizes with a Light Emitted Rejuvenation (LER) system. The LER is a huge wing-shaped LED panel under the massive sunroof that displays therapeutic light, and this counters desynchronosis (aka jet lag) and improves passengers' energy levels. If it really works, how cool is that?
ADVERTISEMENT - CONTINUE READING BELOW ↓
Another innovation is Swipe Command. This is a thin, touch-sensitive and interactive band mounted on the second-row center console. Occupants scroll and select the media they want to ingest by swiping their hand. A seven-speaker Harman Kardon audio system pumps out the music, or passengers can opt for Harman Kardon wireless headphones if they're ashamed of their playlist.
California-based Kia Design Center America (KDCA) penned the Telluride's interior and exterior, with a modified Sorento chassis as the base. However, the Telluride is 112mm taller, 119mm wider and 241mm longer than the model it used as a platform. Finished in Dark Pyrite green paint and riding 22-inch wheels wrapped in Hankook tires, this Kia concept is an imposing presence.
Under the hood, an earth-friendly hybrid powertrain counters the Telluride's intimidating stance. A 3.5-liter V6 and an electric motor combine to produce 400hp, while still expected to yield 12.75km/L.
"The Telluride makes an aesthetic statement for the Kia brand as a bold, all-new luxury SUV with an abundance of advanced technology, focusing particular attention on the experience and comfort of second-row occupants," said Tom Kearns, chief designer of KDCA. "Longer, wider and taller than the recently redesigned Sorento, the Telluride allows us to envision what a full-size seven-passenger SUV from Kia could look like."
ADVERTISEMENT - CONTINUE READING BELOW ↓
Recommended Videos
We'd very much like to see what a production version looks like. It may not have a fighting chance here--especially against Ford's popular Explorer--but it's nice to know it's out there.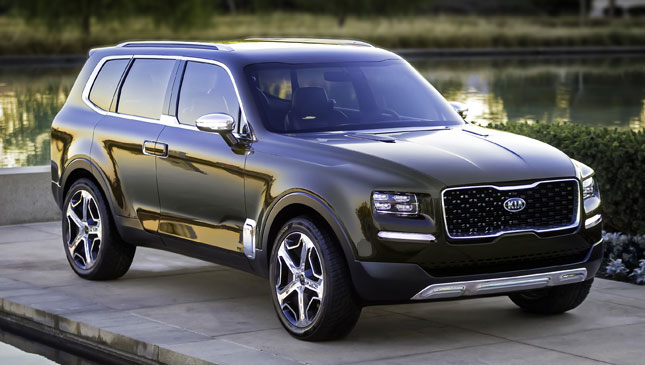 ADVERTISEMENT - CONTINUE READING BELOW ↓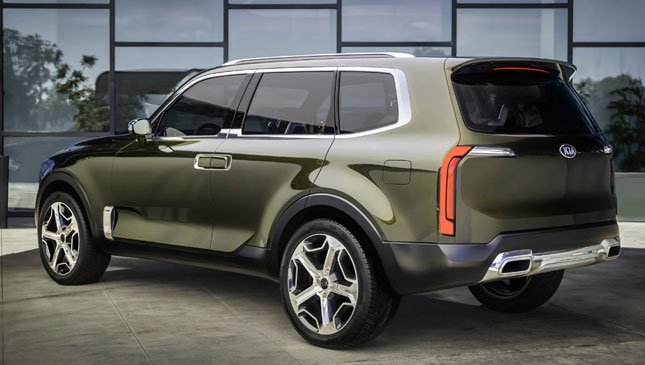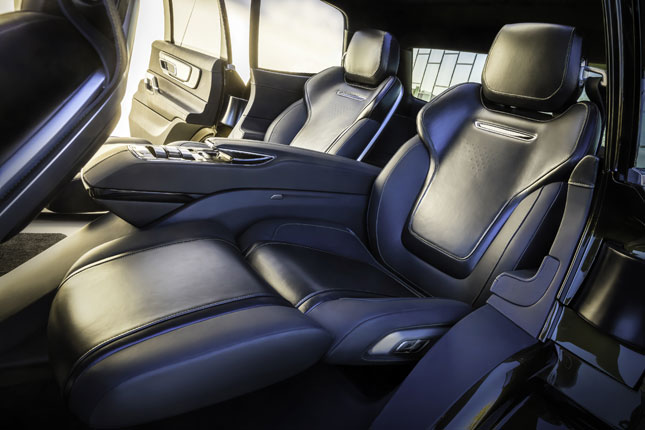 ADVERTISEMENT - CONTINUE READING BELOW ↓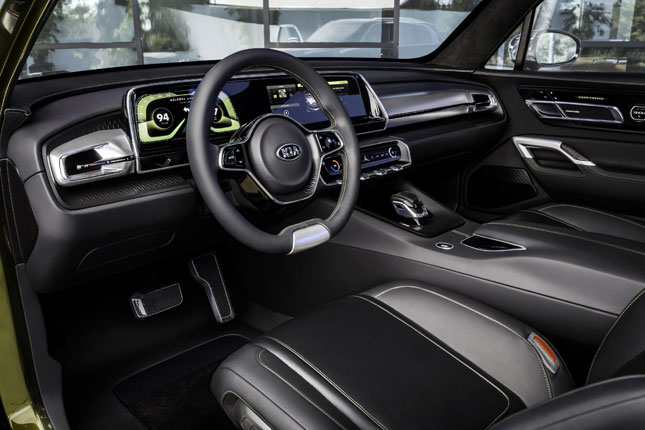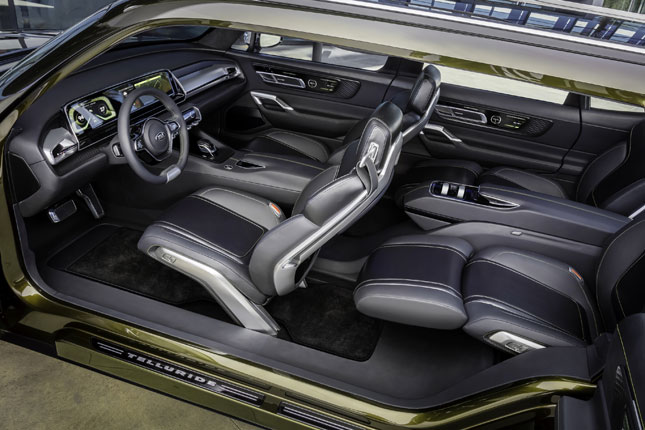 ADVERTISEMENT - CONTINUE READING BELOW ↓