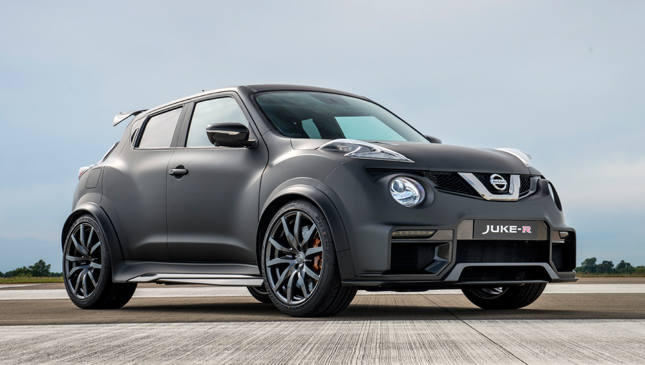 It doesn't look like there's going to be a shortage of amazing cars at this year's Goodwood Festival of Speed. Car after car, the reveals just keep on coming--the latest being the Nissan Juke-R 2.0.
The Juke-R 2.0., which the Yokohama-based carmaker is marketing as a crossover supercar, features an impressive number of performance and design tweaks. This is highlighted by an uprated GT-R engine capable of reaching 600hp--the same output as Nissan's GT-R Nismo edition. The engine is so souped-up that engineers actually had to double the size of the vehicle's cooling apertures. Now that's a lot of bang for your buck.
Gareth Dunsmore, Nissan Europe's marketing communications general manager, said that it was an easy decision to modify the Juke-R. "It was the natural choice to upgrade the original Juke-R with added power and even bolder styling," he explained. "The Juke-R 2.0 is a perfect crossover of the best bits of Nissan--real innovation showcasing our crossover prowess fused with the excitement of the GT-R supercar engine."
ADVERTISEMENT - CONTINUE READING BELOW ↓
Among a few of the more notable changes you can find in the Juke-R 2.0 include a heavily redesigned front bumper (due to the increased engine cooling demand), minor aesthetic tweaks on the side sills, an entirely carbon-fiber rear bumper, new exhaust cowlings also manufactured from high-temperature carbon, and new-design GT-R wheels. Not much has changed interior-wise except for a black roof lining.
As an added treat for Nissan lovers, the Juke-R 2.0 will be making its dynamic debut at the Goodwood Hillclimb, with Nissan GT academy graduate and Le Mans 24 hours driver Jann Mardenborough in control of the wheel.
This year's British festival of speed is really turning out to be an automotive spectacle for car lovers everywhere, especially with Nissan's unveiling of the Juke-R 2.0 and Aston Martin's presentation of the DB9 GT. How we wish we could attend the event.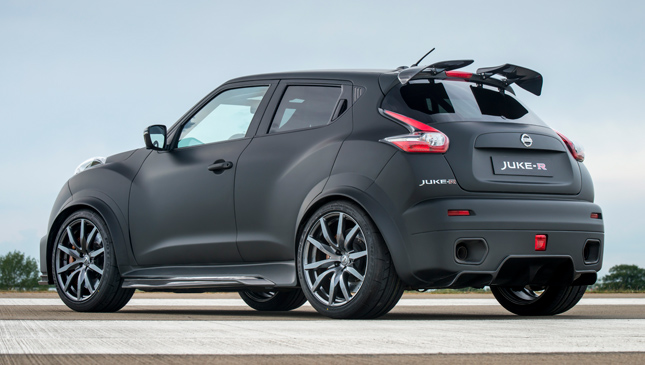 ADVERTISEMENT - CONTINUE READING BELOW ↓
Recommended Videos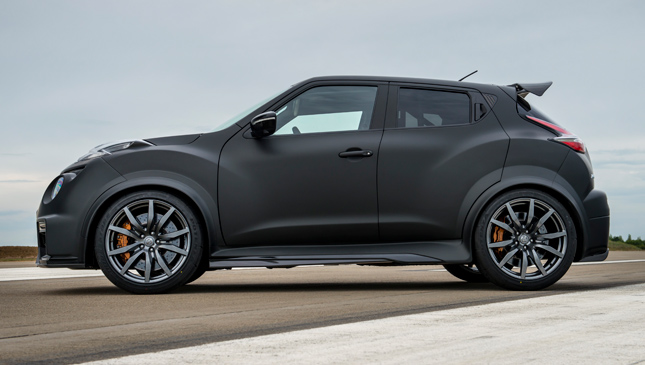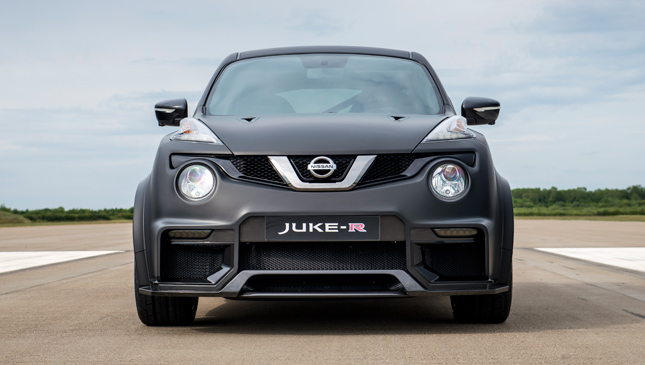 ADVERTISEMENT - CONTINUE READING BELOW ↓