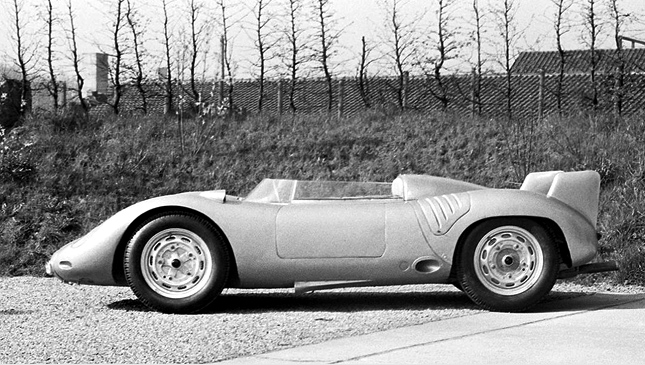 It's always been said that we shouldn't forget our past. No matter how old we get or how successful we become in life, looking back and tracing our roots is good for the soul. It keeps us grounded and puts our existence in perspective.
As profound as this may sound, it seems like the people at Porsche agree with us. Proof of this is the company's bid to revive a classic nameplate. Porsche will reintroduce the 718 as the 718 Boxster and 718 Cayman for the 2016-model makeover. Confused? Maybe a short history lesson will shed some light on the matter.
For those who may not remember, the 718 was the successor to the highly coveted 550 Spyder of the 1950s. The car that was made famous by Hollywood bad boy James Dean had a more potent relative in the guise of the 718. It had the highest configuration of the flat-four engine layout, giving it ample bragging rights to compete in various motorsport events at the time.
Among its track outings were the 12-hour race at Sebring in 1960 and famous European Hill Climb that ran between 1958 and 1961. Further proving its mettle were its victories at the prestigious 24 Hours at Le Mans and at Targa Florio in Sicily from 1959 to 1960. The secret to these successes was the powerful yet frugal flat-four-cylinder mill, such as the 142hp motor found in the 718 RSK.
Continue reading below ↓
Recommended Videos
It is this winning formula that Porsche hopes people will remember in its bid to revive the 718 moniker. The Boxster and the Cayman share the same engine layout and lightweight design that made their predecessor such a joy to drive. Yet, unlike their forebear, the 718 roadster and coupe are cars that one can use as a daily driver. How awesome is that?
While Porsche hasn't released any further details about the 718 comeback, expect to see the 718 Boxster and the 718 Cayman over the course of 2016. Who knows? We might even see a silver (with red interior) iteration--it would make for a truly remarkable tribute to the original car. Either way, we'll be waiting eagerly. And of course, we'll share the good news with you once it happens. Wait for it.