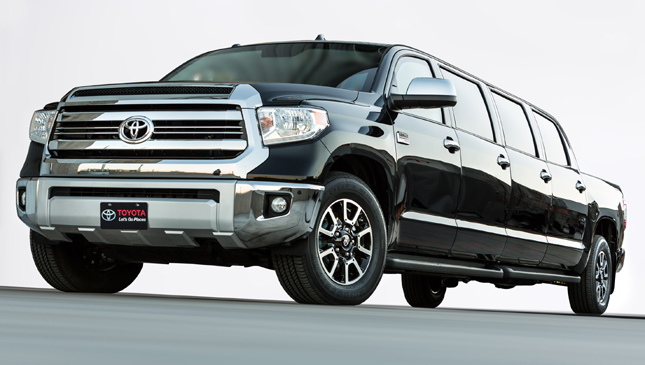 Limousines aren't exactly the most interesting vehicles. Sure, they're long and fancy, and they sometimes come with a complimentary bottle of bubbly, but outside of that these rides don't really have much else going for them. Toyota noticed this and decided it was time someone did something about it.
What started out as a 1794 Edition Toyota Tundra was transformed into the Tundrasine--a luxurious 26ft-long pickup-and-limo hybrid that will make you question the sanity of the people behind its existence. Why transform a perfectly good Tundra into the epitome of a parallel-parking nightmare? Because they can.
The Tundrasine has a ridiculous wheelbase of 235.9 inches (good luck with U-turns), and is powered by a 5.7-liter V8 engine. In addition to its length, an extra 2,288lb of curb weight was added to this modded Tundra. Outside, a Midnight Black metallic finish adds a subtle formality to the otherwise monstrous vehicle. And opening any of its eight doors will lead you to an extravagant luxury jet-inspired cabin lined with functional brown leather.
ADVERTISEMENT - CONTINUE READING BELOW ↓
Toyota US marketing manager Steve Applebaum says: "It stretches beyond what is normally expected of a stock Tundra. People have seen plenty of limousines before, but never one quite like the Tundrasine."
The Tundrasine is currently on display at the SEMA Show in Las Vegas, which is also showcasing Toyota's equally bonkers Tonka 4Runner. If we had to guess the theme behind Toyota's exhibit at SEMA this year, we'd have to go with "overkill."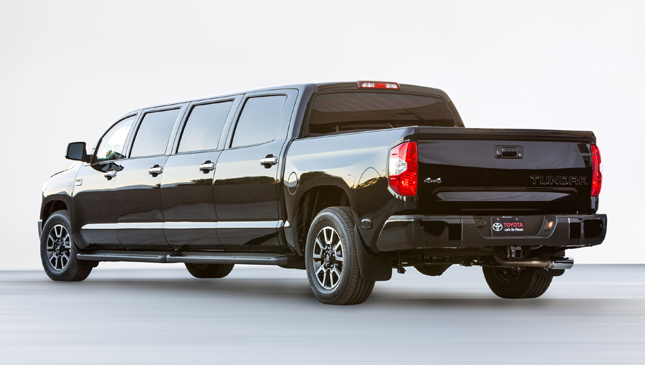 ADVERTISEMENT - CONTINUE READING BELOW ↓
Recommended Videos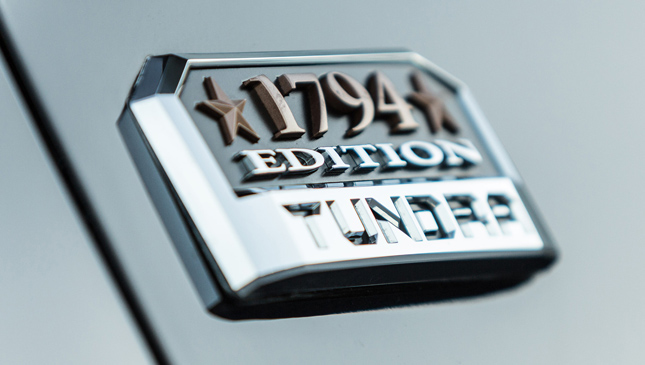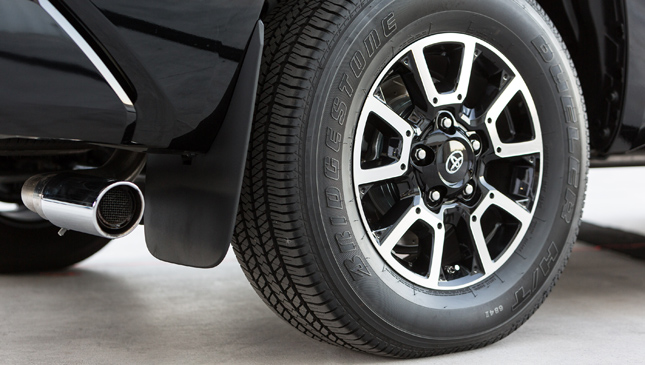 ADVERTISEMENT - CONTINUE READING BELOW ↓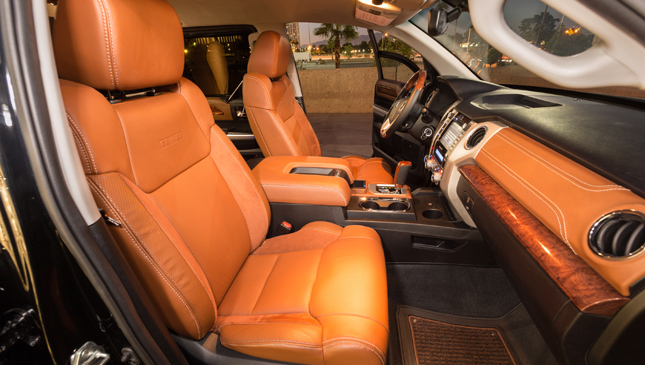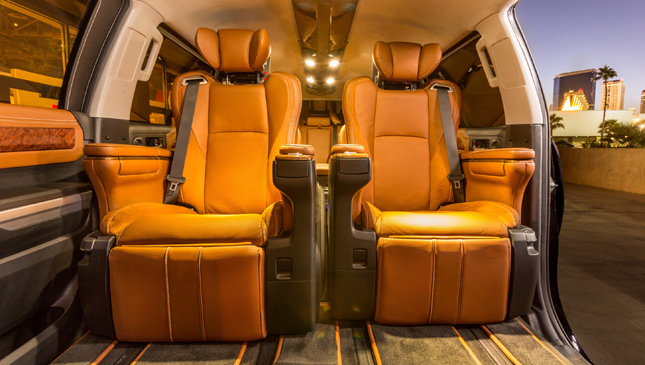 ADVERTISEMENT - CONTINUE READING BELOW ↓