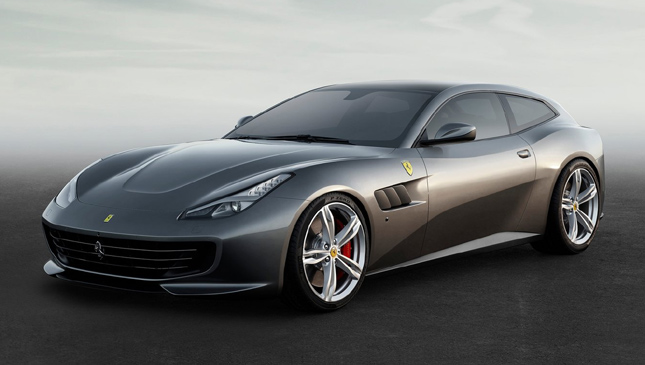 The Ferrari FF has always been considered a controversial model. Off the bat, the front-engine layout and four-wheel drivetrain were simply too much for purists to appreciate. Then there's the styling--it just didn't look like a typical Prancing Horse.
But Ferrari dared to go against the tide, and it paid off. The car went on to bring in the numbers for Maranello. It also managed to tap into new markets, particularly executives who wouldn't normally go for such cars. After nearly five years, the Italian carmaker finally brings out a new iteration of the formula. Enter the Ferrari GTC4 Lusso.
While the GTC4 Lusso may be different, it remains a Ferrari at heart. The 6.3-liter V12 is a powerhouse with 690hp and 697Nm. The powerplant is paired with a seven-speed dual-clutch gearbox that drives all four wheels and rockets the car to 100kph from rest in 3.4 seconds. The model has a top speed of 335kph. Apart from this, this GT has four-wheel steering for the utmost in handling prowess. It even comes with Slip Slide control to aid in slippery situations, giving the driver total grip on various road surfaces.
Beyond the cutting-edge driveline, the GTC4 Lusso exudes a character that gives it an identity reminiscent of the FF. What's different about this model is the rear, with its twin taillights and exhaust pipes enhanced by a mean-looking diffuser. Once you step inside, however, Ferrari loyalists will immediately recognize the Manettino tiller, circular aircon vents, and the white tachometer, among other familiar touches.
If you like what you see, you'll be happy to know that the GTC4 Lusso will be unveiled at this year's upcoming Geneva International Auto Show next month. Sure, it may not exactly be your typical Ferrari, but then Ferraris aren't your typical car to begin with. And being different isn't such a bad thing, mind you.