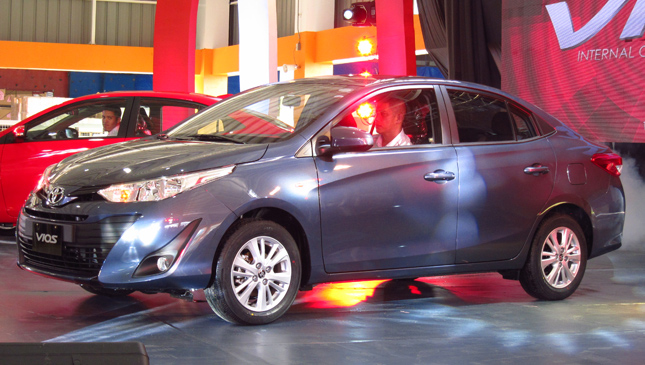 The 2018 Toyota Vios was presented during a roll-out ceremony at the Toyota Special Economic Zone in Sta Rosa, Laguna today. Nearly the entire 3,000-strong Toyota Motor Philippines workforce was in attendance to celebrate the event, and for good reason.
The launch of the all-new Vios was two years in the making, and it represents a massive investment by Toyota in our country. Toyota has committed to building 200,000 units in six years in the Philippines, under the Comprehensive Automotive Resurgence Strategy (CARS) program. The Vios was registered as a participating model, and the countdown to 200,000 units (to enjoy the government incentives under this program) begins next month.
During the press conference, it was revealed that target production of the all-new Vios is 3,500 units per month, beginning in August. The other big news is that 40% of the all-new Vios's components are sourced from local small and medium enterprises now. If that doesn't make you proud to be a Filipino, we don't know what will. The goal of CARS isn't just to ramp up local production, but to also create more locally sourced value. A total of 352 individual parts are sourced locally, which is 22% more than the previous Vios.
ADVERTISEMENT - CONTINUE READING BELOW ↓
As a history lesson, the Vios was first launched in the Philippines in 2003 as a CBU that was manufactured in Thailand. Local production began in 2007. The Vios has been the best-selling passenger car here for the past 14 years, with cumulative sales at 254,000 units. Last year, it cornered 24% of the passenger-car market.
The economic climate is challenging, but Toyota is committed to seeing its plans through. The all-new Vios is even more enticing now, given its host of safety features. It will be officially launched to the public tomorrow. In the meantime, here are the specs and features. Check out our photos from the roll-out ceremony in Sta. Rosa.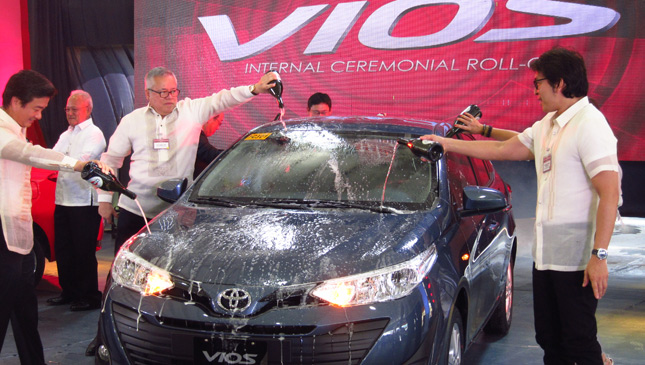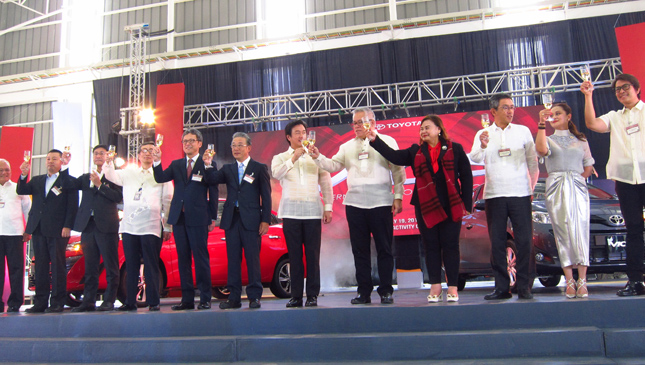 ADVERTISEMENT - CONTINUE READING BELOW ↓
Recommended Videos