The more rows a vehicle has, the better—it's been a common sentiment among car buyers in the Philippines for the past couple of years, hence the popularity of midsize SUVs like the Toyota Fortuner, the Mitsubishi Montero Sport, and the Ford Everest.
Apparently, this is a line of thought shared by the Chinese, too, and Chevrolet's introduction of a three-row Blazer—which it now calls its flagship SUV in the Chinese market—proves it.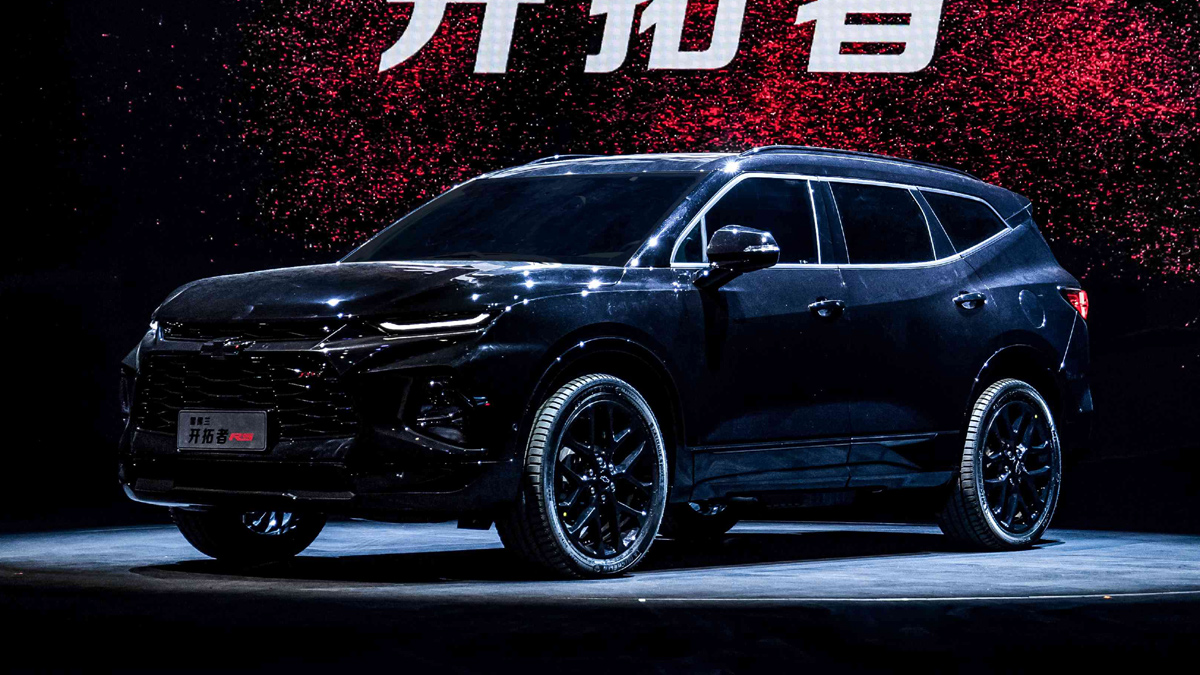 The seven-seat version of the Blazer has just been introduced in the People's Republic alongside the Menlo, an electric vehicle with a 410km range. The new three-row is the American car brand's answer to China's clamor for longer wheelbases and an extra row in the back, and we have a feeling the combination will appeal to Filipinos as well.
Continue reading below ↓
Recommended Videos
No word on any changes in performance from the standard two-row version (in the US, the 2020 Blazer is AWD and comes available with a 2.0-liter turbo, a 2.5-liter gasoline, or a 3.6-liter V6 engine mated to a nine-speed automatic transmission). Chevrolet has also yet to release any images of the interior, though it's likely to get something largely similar to the dark, playful vibe of units found in other markets.
Chevrolet has given us a proper look at the three-row Blazer's exterior, though, and we have to say we like what we see. While its aggressive headlights and sleek edges and lines are identical to those worn by its US counterpart, the Chinese version is obviously longer. It's an aesthetic that's equal parts muscular and sporty.
Size-wise, at nearly five meters in length, the three-row Blazer is pretty much a midsize SUV (most segment are around 4,800mm to 4,900mm long). With that in mind, we have to ask: Would you guys rather see this in the Philippines instead of the Chevrolet Trailblazer? Let Chevrolet Philippines know what you think in the comments.