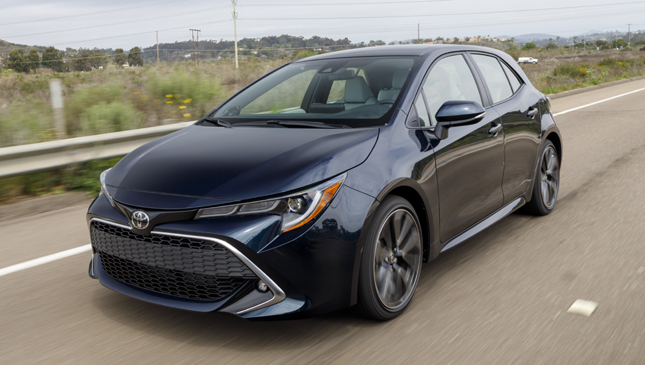 Another vehicle has joined the ranks of sleek, eco-conscious offerings. Remember the all-new Toyota Corolla hatchback we reported earlier in the year? Well, a hybrid version is on the way and it will likely be just as easy on the eyes.
The 1.8-liter gasoline mill is capable of 97hp and 142Nm of torque, while the main electric drive motor (with smaller and lighter components for an improved power-to-weight ratio) churns out 71hp and 163Nm. Estimated fuel economy? An impressive 24km/L. The macho-aggressive styling and sexy silhouette are a bonus.
Toyota says all this also benefits from improved combustion, cooling and knock control, which provides occupants with a more refined drive. It also boasts a new transaxle for its e-CVT and a new hybrid system battery. The Japanese carmaker has recently been pushing for greener, more sustainable mobility, and the all-new hybrid is just the latest brick in the earth-friendly wall it's building.
Continue reading below ↓
Recommended Videos
"Toyota was one of the pioneers of this advanced technology when it launched the original Prius over 20 years ago," says the manufacturer's chief marketing officer Wayne Gabriel. "And as we move to a more electrified drivetrain culture we are continuing to evolve our hybrid technology to ensure it has the widest application possible," he added.
A stylish, mass-market vehicle with a recognizable nameplate? If you ask us, this sounds exactly like what the Philippines would need to finally get its hybrid/electric revolution going. Would you like to see this make its way to the local market?