There are almost infinite niches embedded in the car world nowadays, and you'll be delighted to know Toyota has just filled one left void since the departure of the Peugeot 508 RXH.
The Corolla Trek is a hybrid crossover wagon, allowing those ventures down mildly rutted tracks while carrying long things to be done with less noise and fewer grams of CO2. Thank God.
We quite like these rufty-tufty wagons, though, finding them much more endearing than taller SUVs given they sit lower and are less aerodynamically bluff, aiding handling and real-world fuel economy.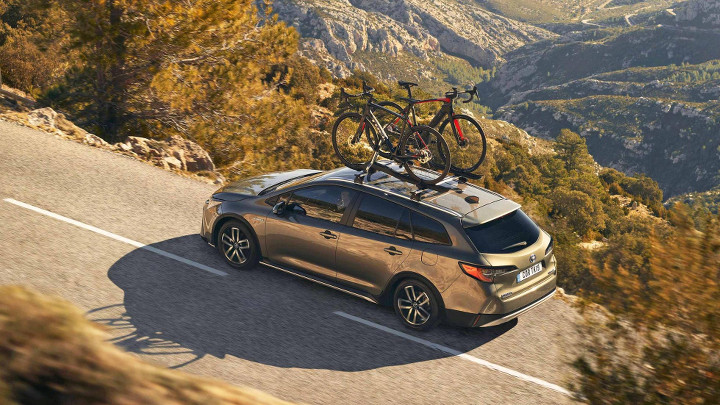 The Trek takes its name from a bicycle company, and will become the support vehicle on some of the cycling tours it sponsors. Ensuring the cyclists behind it aren't inhaling a lungful of fumes, the Corolla Trek only comes in hybrid form—utilizing 120hp 1.8-liter and 178hp 2.0-liter gasoline-electric powertrains—which can run electric-only when driven gingerly.
Continue reading below ↓
Recommended Videos
And gingerly you will drive it, given that it comes with "two-tone cloth upholstery and matching wood trim details." Has anything with wood trim, save for perhaps a Bentley, ever been driven in haste?
No details of prices or availability yet. Would you have it over a plumper, SUV-shaped thing?
NOTE: This article first appeared on TopGear.com. Minor edits have been made.