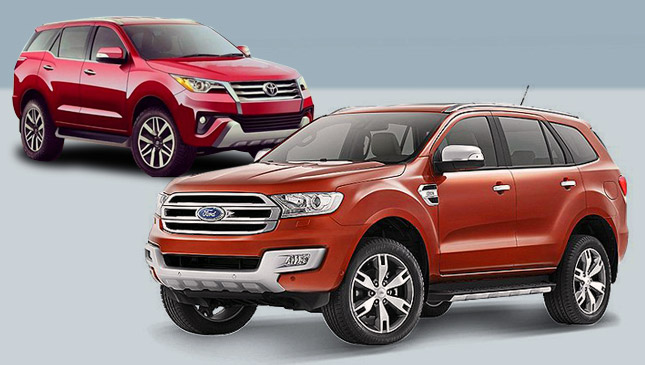 In the automotive industry, it is inevitable that rivalries exist. In fact, it's always more exciting when two vehicle models are selling so well that they present a tough decision-making challenge for the customers. Through the decades, the Philippine car market has always had these one-on-one tussles. LiteAce versus Vanette. Corolla versus Civic. Galant versus Accord. City versus Vios. Fortuner versus Montero Sport. Tucson versus CR-V. Ranger versus Hilux.
You get the point.
These days, the one matchup many industry insiders (and observers) are eagerly anticipating is in the midsize SUV segment. Particularly the one involving the upcoming all-new models of the Toyota Fortuner and the Ford Everest. According to a Filipino executive of a Japanese car brand (not Toyota, by the way), the next rivalry to watch will be the one between the soon-to-arrive Fortuner and Everest.
"Sapakan 'yan," he told TopGear.com.ph. In English: "It will be a slugfest." Like Manny Pacquiao versus Floyd Mayweather. We take it to mean there is no clear front-runner here. It's a toss-up. You can't go wrong with either one.
The executive knows what he's talking about--he's in the sales department. He knows what sells and what doesn't. He's seen it all. And he's saying "Fortuner vs. Everest" will be the ultimate showdown in the next year or so.
Continue reading below ↓
Recommended Videos
Which midsize SUV do you prefer? Take our poll.
[poll]618[poll]