It's April 1st, guys, so you should seriously believe everything you read. Including this new release from Toyota.
If you've ever sat in a Hiace and thought, "Gee, wouldn't it be great if this van's gigantic roof weren't in the way of all that serenity?" then you're in luck. The Japanese manufacturer has just unveiled this convertible version for the Australian market.
"Not only is it a vehicle that can navigate busy city streets and get you from A-to-B in comfort and safety, it also gives you the freedom to open up the roof and head down the coast for a weekend getaway," says Toyota Australia's head of public affairs Brodie Bott.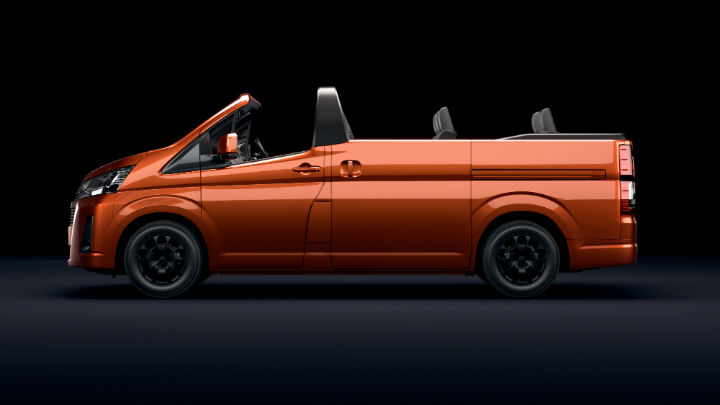 Continue reading below ↓
Recommended Videos
And what's an Aussie car without the driver eating a meat pie as his elbow hangs out of the window, right? The Hiace convertible caters to everyone's appetite for the old 'Strayan dish—it comes with a 'PieAce' oven behind the rear tailgate. Bloody oath, mate!
"The PieAce brings a whole new meaning to the term 'meals on wheels.' This oven is innovation at its finest. Our customers know that we are always pushing the boundaries of what's possible, and the PieAce is taking the HiAce Convertible to the next level," Bott explains. He also points out that the built-in oven makes smokes breaks ('smoko' in Aussie-speak) for tradespeople easier.
Only 2,019 units will be sold of the convertible will be sold. It will, to quote a classic Aussie flick, allow you to ask the guy next to you."How's the serenity?"