The refreshed Toyota Hilux is coming. Now, we don't know exactly when it will arrive or exactly how much it will cost (although we do have some idea), but the updated pickup truck is definitely here alright. And if you like its tough new appearance, you're going to like it even more covered from roof to tread in Gazoo Racing (GR) parts.
Yes, what you see here is the hot-selling truck clad in GR goodness. Let's take in the more obvious upgrades that make up the basic GR styling package first. For ¥305,800 (just under P140,000), you get a hard cover for the bed, GR sports bars, an electronic step board, and an underguard in red. Alternatively, you can buy each of these parts separately.
After that, you can add less obvious bits like GR mudguards, door handle protectors, and a stainless steel dual tailpipe. These upgrades cost ¥40,700 (P19,000), ¥6,600 (P3,000), and ¥104,500 (P48,000), respectively. Owners can also replace the vehicle's stock sound system with JBL speakers for ¥46,200 (P21,000).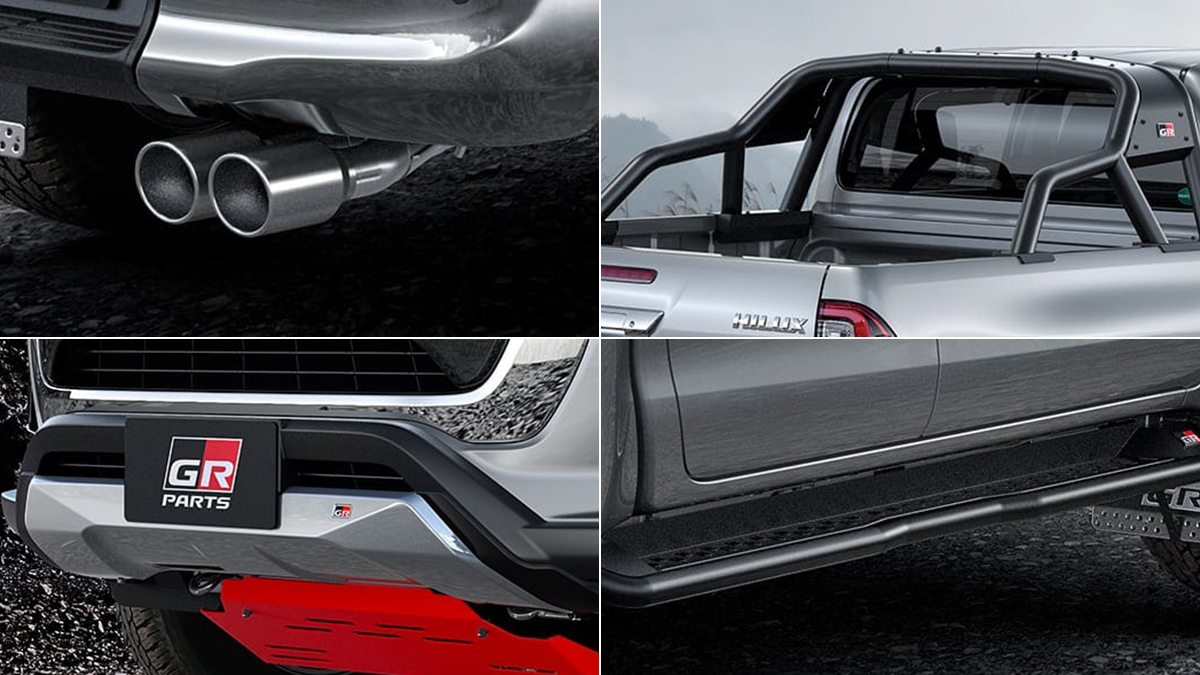 Continue reading below ↓
Recommended Videos
Finally, before you go off an dismiss this package as "all aesthetics" (which, if we're being honest, kinda is), Gazoo Racing is also offering new anti-roll bars that supposedly will give the truck improved steering stability and ride comfort. This upgrade costs ¥110,000 (around P50,000).
The refreshed version of the Toyota Hilux has already been spotted in Santa Rosa, Laguna—likely heading to or from the Japanese car manufacturer's plant in the area. So if you're thinking of getting one, there are others who are already thinking of modifying it. These are pretty solid ideas right here.
It's important to note until we get word from Toyota Motor Philippines, nothing regarding the local Hilux is official. We wouldn't be surprised, though, if it ends up being launched sooner rather than later. Are you excited?