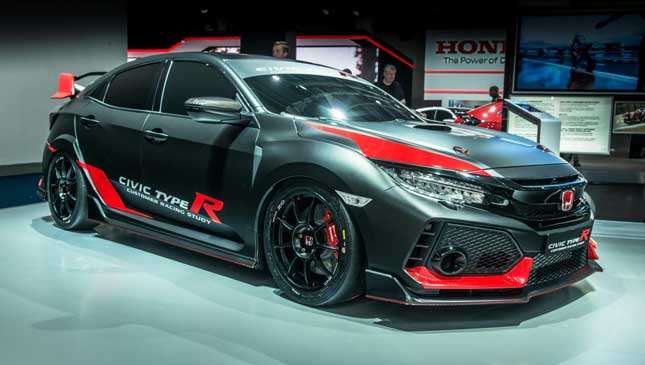 There have been a lot of hot hatches getting attention at the Frankfurt Motor Show. Renault, Hyundai, and Seat all want to take a swipe at the Honda Civic Type R, currently the feistiest front-driven hatchback on sale.
Not to be outdone so early in the Civic's life, Honda has fought back with this, the Civic Type R Customer Racing Study. Now, we immediately started daydreaming of a slightly costlier Type R that swapped the rear seats for a cage, the front seats for FIA-compliant harnesses buckets, and the slick manual gearbox for a particularly violent sequential transmission. Of a one-make series that sounded like Darth Vader stuck in a tumble drier and with flamboyant two-wheeling at every curb.
ADVERTISEMENT - CONTINUE READING BELOW ↓
Alas, no such luck. What you see here is Honda's little teaser as to what next year's Civic touring cars will look like. They've been dominant in recent seasons of the British Touring Car Championship, you might recall, and the new model will hope to continue the tradition. Slap a vibrant livery on the car you see here and you've probably got the car Gordon Shedden and Matt Neal will fling wildly around Britain's best circuits next year.
Like the look of it?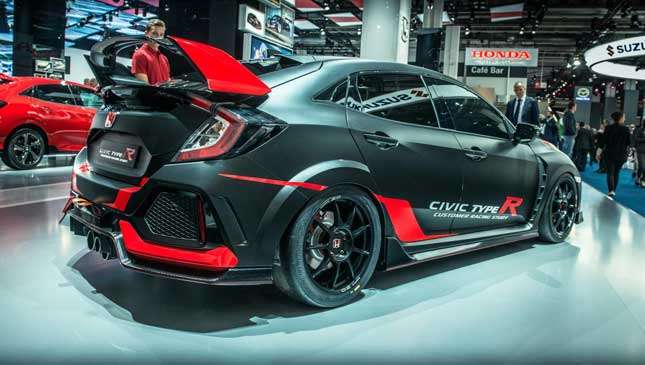 ADVERTISEMENT - CONTINUE READING BELOW ↓
Recommended Videos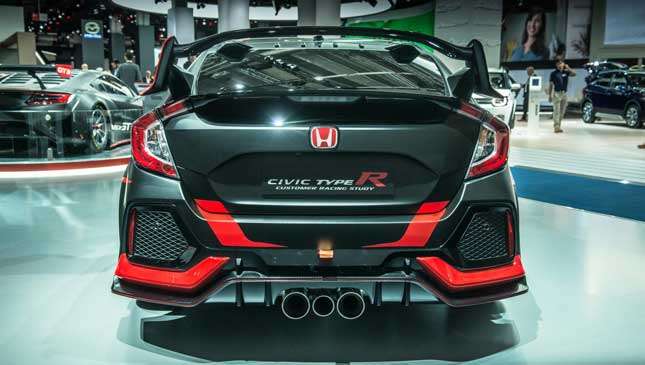 NOTE: This article first appeared on TopGear.com. Minor edits have been made.