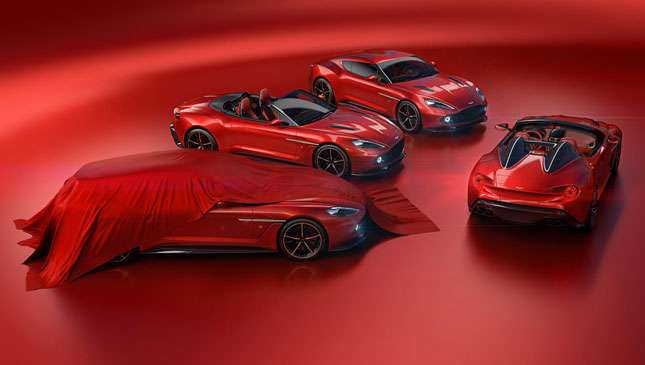 First came the Aston Martin Vanquish Zagato, and it was good. It had 592hp worth of V12-engined goodness wrapped up in a Zagato body. Then came the Aston Martin Vanquish Zagato Volante, and it was also good. Another 592hp worth of V12-engined goodness wrapped up in a roofless, Zagato body.
Now, we can reveal the next two models in this burgeoning Vanquish Zagato family. Please be upstanding, or whatever it is you have to be when viewing things on a computer or mobile phone, for the Aston Martin Vanquish Zagato Speedster and Shooting Brake.
We'll start with the Speedster, because there are more pictures of it, and because it will be the rarest of all the Vanquish Zagatos. Just 28 of these will be built, and unsurprisingly, all 28 have been sold. And there we were, set to value our kidneys.
It is based, as all Vanquish Zagatos are, on the recent Vanquish S's underpinnings. Said underpinnings feature increased spring rates, retuned dampers, a thicker rear anti-roll bar, and revised hydraulic steering over the previous Vanquish. For this Zagato Speedster, the adaptive damping has again been "fine-tuned."
ADVERTISEMENT - CONTINUE READING BELOW ↓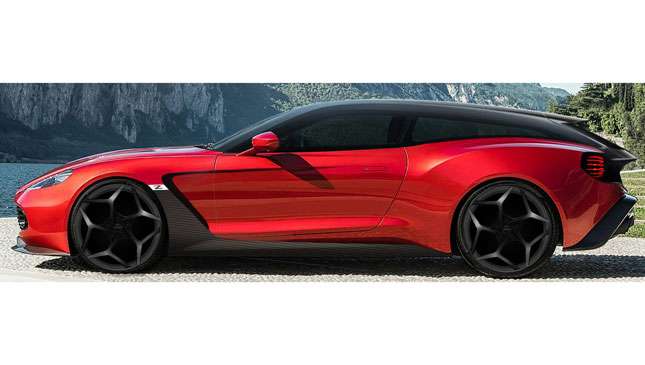 There's plenty of engine to mull over, too. The rather lovely—albeit aging—6.0-liter V12 is in full-bananas tune again, producing that headline 592hp, delivered via a paddle-shift Touchtronic III transmission. Also, it remains very much rear-drive. Because 592hp and rear-drive is good whichever way you paint it.
As with other Zagato models, the Speedster's body panels are all carbon fiber, features the Vulcan's cool 'blade' rear lights, and Zagato 'Z' badges in the front grille. The two speedster humps over the rear represent Zagato's traditional double bubble roof, because of course, there is no roof.
What does have a roof is the Shooting Brake Vanquish Zagato, which is steadily shooting its way up Top Gear's most desirable Shooting Brakes list. It is, in a word, amazing. No argument. All the technical attributes are as before (6.0-liter V12, much power, rear drive, carbon fiber, etc.), but this one—detailed only via sketch at this early stage—gets a powered trunk that opens up to reveal what we're promised is a nicely finished cabin area. There's even a luggage set.
ADVERTISEMENT - CONTINUE READING BELOW ↓
Recommended Videos
Interestingly, this Shooting Brake is still only a two-seater, which makes it even better. A practical, rear-drive luxury GT with an Aston and Zagato badge? Take, money, and, my, shut, up. Rearrange to form the correct response.
"Think back to the DB7 Zagato and DB AR1, or the V8 Zagato Coupe and Volante," explains Aston's Marek Reichmann on the new family. "We've simply taken things a few steps further.
"We want Zagato to remain something very special," he added. "We're creating collectibles. With only 325 cars worldwide, divided between 99 Coupes, 99 Volantes, 28 Speedsters and 99 Shooting Brakes, they are still the rarest of the rare."
Andrea Zagato weighs in with some history. "Zagato's relationship with Aston Martin began with my grandfather and the DB4 GT Zagato, almost 60 years ago. Collaborating closely on the design of four complimentary, yet completely different Vanquish Zagatos has been an incredibly exciting challenge.
"I'm proud to continue the story my grandfather started," he added.
By our count, only the Shooting Brake remains available for purchase (though this may change quite quickly). Let's imagine for a second that all four were available, and you had just one money bullet to aim at one of the Vanquish Zagato models: Which gets your shot?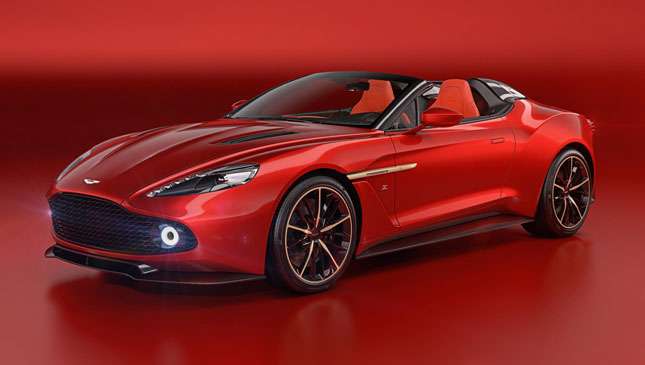 ADVERTISEMENT - CONTINUE READING BELOW ↓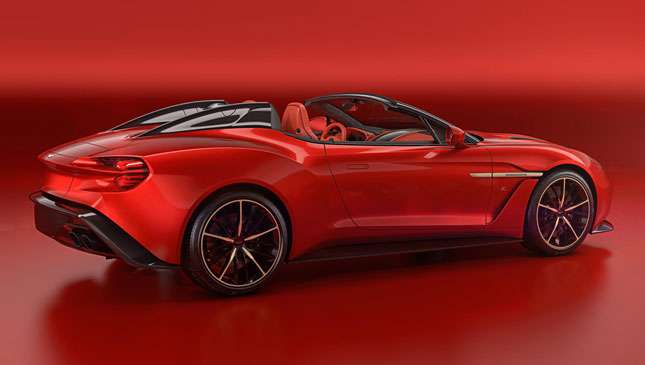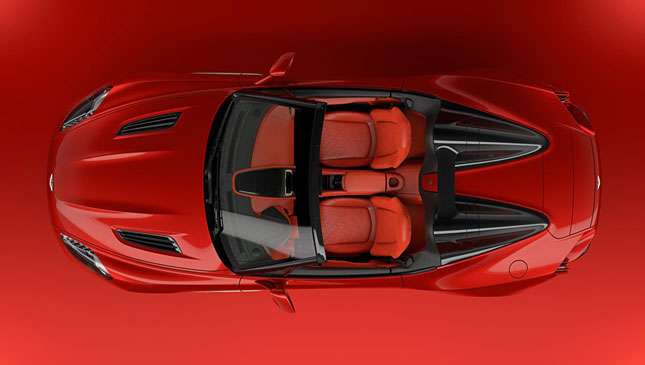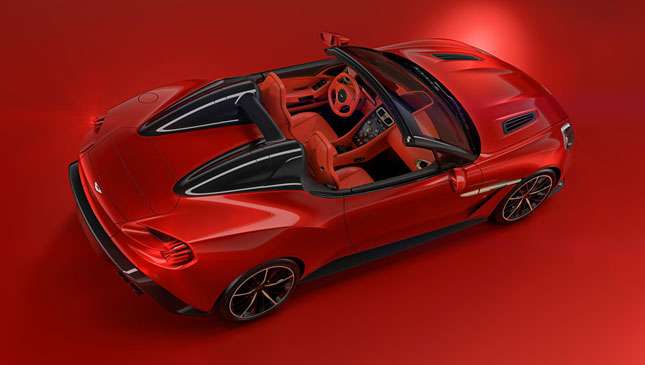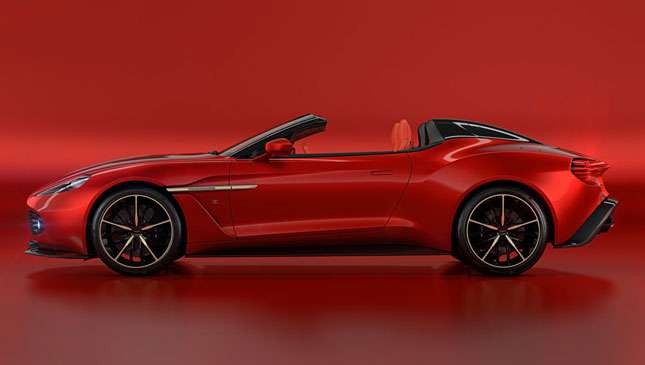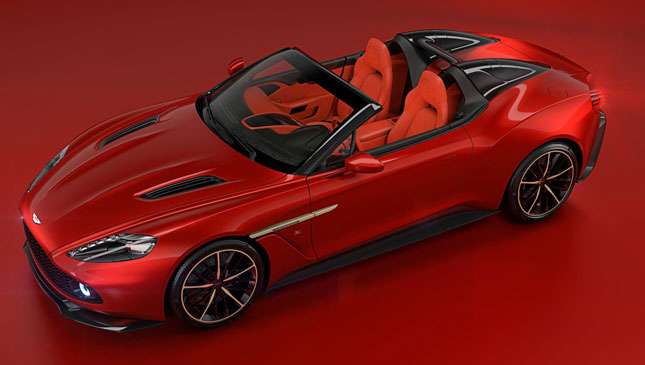 ADVERTISEMENT - CONTINUE READING BELOW ↓
NOTE: This article first appeared on TopGear.com. Minor edits have been made.