Auto-industry upstart VinFast means business, having chosen no less than the Paris Motor Show to unveil its two debut models. The company is a subsidiary of Vingroup, Vietnam's largest private corporation, and claims to be the country's "first high-volume automotive manufacturer." Last month, it released images of its first two products, a sedan and an SUV; now, just hours before the global launch, it announced the official names of the two models: Lux A2.0 and Lux SA2.0.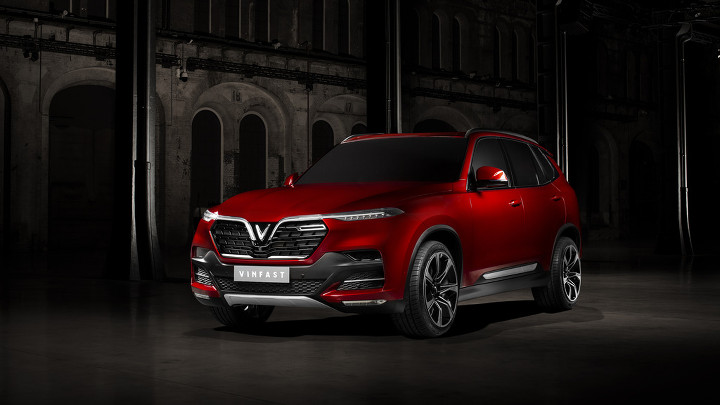 Supposedly, these designations are meant to be easy to read and remember, but does anybody else feel underwhelmed by the choice of names?
The press release states that the 'Lux' designation represents the models' "premium, sophisticated qualities," while "the letter 'A' is a reference to the very high standards of product quality that will be met, and also signals VinFast's goal to become the leading automobile manufacturer in Southeast Asia. It also stands for VinFast's 'Ambition' in the automotive market as the company aims to grow into a global car brand. The addition of the 'S' distinguishes the SUV from the sedan."
The '2.0' suffix is self-explanatory—it's the displacement of the 2.0-liter turbopetrol engine developed by AVL of Austria. The motor is available in 174hp and 228hp versions, both mated to an eight-speed automatic transmission supplied by ZF.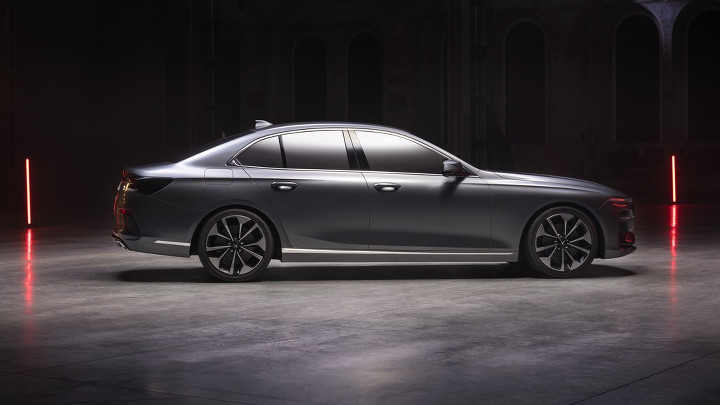 The original concepts were by ItalDesign, selected by 62,000 Vietnamese survey participants from 20 different submissions of various Italian design houses. The final designs, however, were developed and completed by Pininfarina.
Each model rides on a unique platform developed by Magna Steyr, which will also take care of integrating the vehicles' various mechanical, electric, and electronic bits. In addition, Bosch will be supplying VinFast with its latest-generation ECU technologies.
Perhaps the most relevant partnership that VinFast has made, however, is with General Motors. In June, the company acquired the exclusive distributorship of the Chevrolet brand in Vietnam as well as ownership of GM's Hanoi facility. The American company "will become a preferred automotive technology provider to VinFast, opening potential pathways for future product sharing and technology transfer, providing opportunities to drive both brands forward."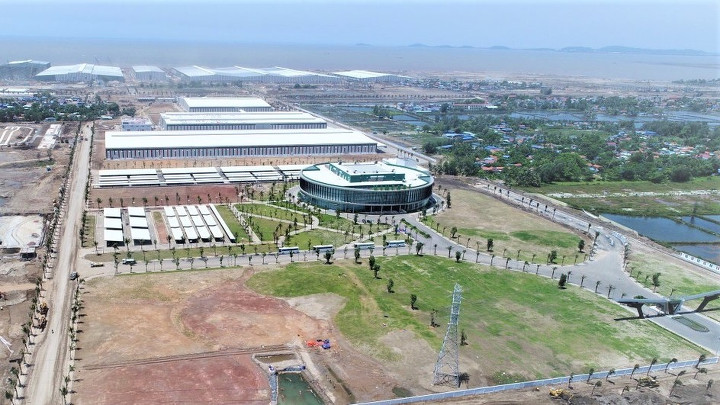 VinFast is also awaiting the completion of its purpose-built manufacturing plant in Hai Phong. Located in northern Vietnam, the 335-hectare facility is being put up with an initial investment of $1.5 billion (P81.4 billion). The workshops have been designed and fitted out by various industry specialists. An onsite training center will also train 200 apprentices a year.
Deliveries of the Lux A2.0 and Lux SA2.0 will begin in Vietnam in September 2019. Already in the pipeline are the production of a battery-powered electric car, an electric bus, and a small global city car to be developed with GM, as well as exports to select foreign markets.
Do you think VinFast will be the next big name in the automotive industry to emerge from Asia?
Recommended Videos