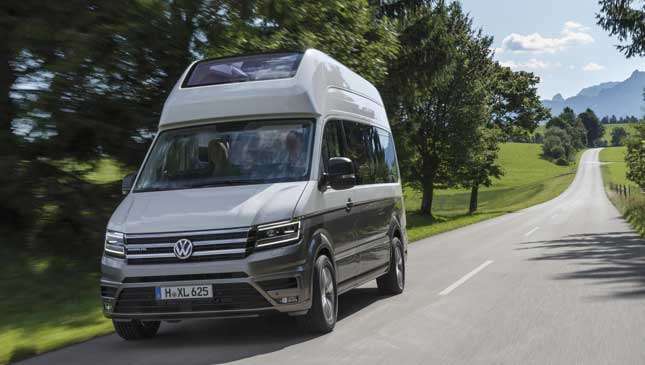 We live in prosperous times for the posh camper van. They are so much cooler than the dreary fiberglass Breaking Bad campers of years gone by, and now it's Volkswagen and Mercedes-Benz that are locked in camping combat at the top of the pile.
Volkswagen's California and Mercedes' Marco Polo are both superb homes from home. But what if you're finding both just a little bijou? You need something bigger. You need the gargantuan VW California XXL, we'd wager. Points are immediately scored for the delightfully literal name.
The Cali XXL stands almost three meters tall and over six meters long. It's so vast VW refers to its body as 'a superstructure', which is a term usually reserved for ocean liners and aircraft carriers. Frankly, why VW didn't work the other way and simply put a 175hp turbodiesel engine, pneumatic suspension, and all-wheel drive on a high-rise hotel is anyone's guess.
Continue reading below ↓
Recommended Videos
All of this size makes life very comfortable inside. There's 2.2 meters of standing room, so no stooping for most folks. The beds are two meters long too, and the extra space available in the kitchen allows the fitment of two 50-liter refrigerator and a two-meter-long worktop. Beer pong, anyone?
There's also a freezer, a gas cooker, and a dining table with seating for four. A magnetic spice rack. Built-in chopping board holders and drawers for the cutlery. The kitchen is so big, in fact, that VW has been able to fit a pull-out wet room into the space.
Basically, the California finally has a toilet cubicle, one which expands out into a 1200mm x 600mm space, with full shower facilities. No more grim campsite bathrooms. No more trudging across the wet grass at 5am when nature calls. This machine will actually save family holidays.
Sure, there are bigger Winnebagos than the Cali XXL, but there's something more appealing about a van that's had a five-star makeover than a truck that's been filled with laminate. The XXL has underfloor heating. The panoramic glass roof could keep Wimbledon's Center Court dry. The lights, windows, and even the music ambience is all controlled via a smartphone app. You can even set the bed to be electrically heated. Why don't actual houses have that feature?
Strictly, the California XXL is a concept vehicle for now, but it lacks so many concept car tropes, we think it's ready for production. There are proper door mirrors and handles. It's even got two reversing cameras to help park the enormous rear end. VW wouldn't have gone to that attention to detail unless there was serious intent behind the giant camper. Which means it's time to clear a really, really big space in your garage.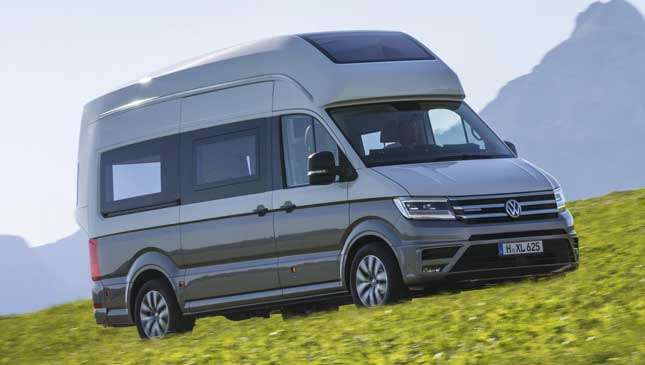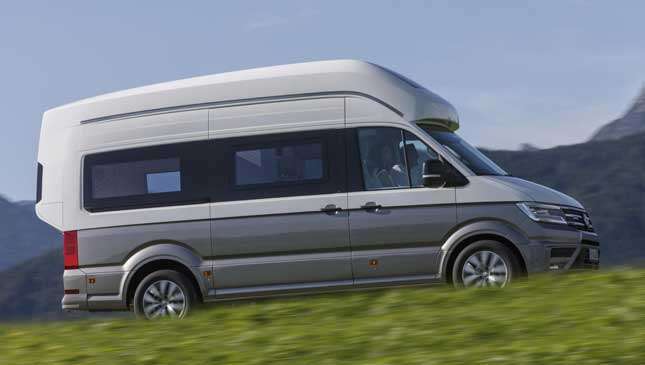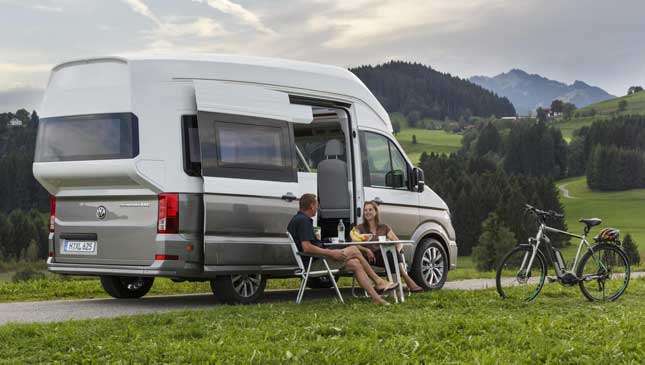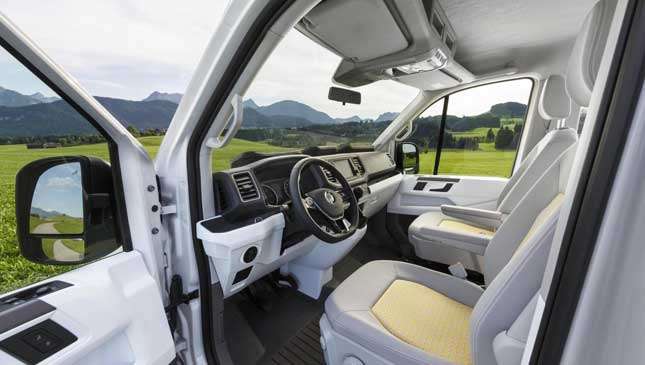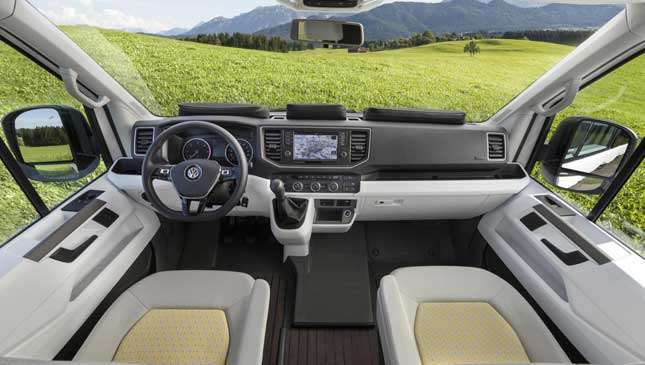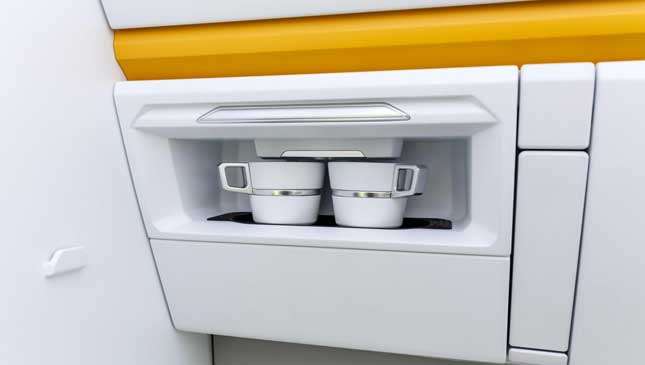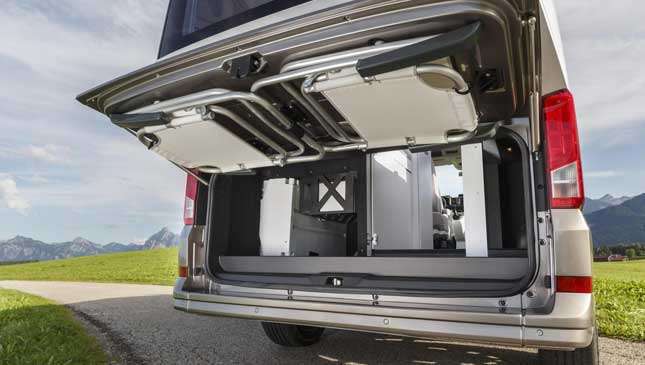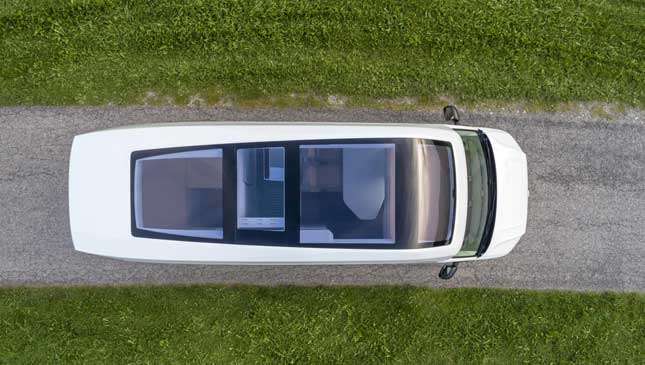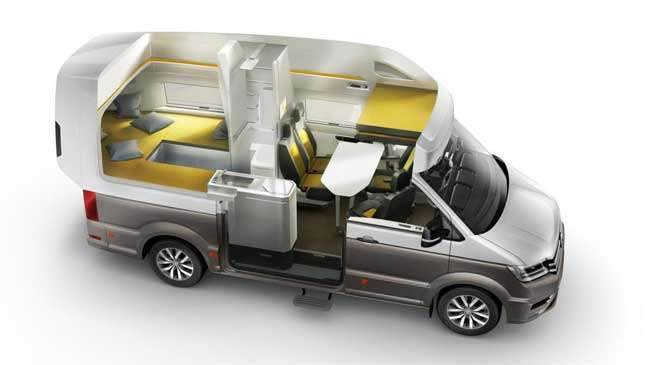 NOTE: This article first appeared on TopGear.com. Minor edits have been made.