These days, if we told you that a new outdoor lifestyle-based car was being previewed, we're pretty sure you'd shrug your shoulders and imagine a jacked-up wagon with some plastic bumpers and fake skid plates glued on.
Luckily, this Volkswagen isn't that. Not even close.
Over half a century, ago Bruce Meyers—an engineer, artist, boat builder, and surfer from California—decided to rebody a Volkswagen Beetle with a lightweight plastic body and steel rollover bars. His creation spawned an entire beach-buggy culture across the world that lasted for the next two decades. And now VW wants to bring it all back.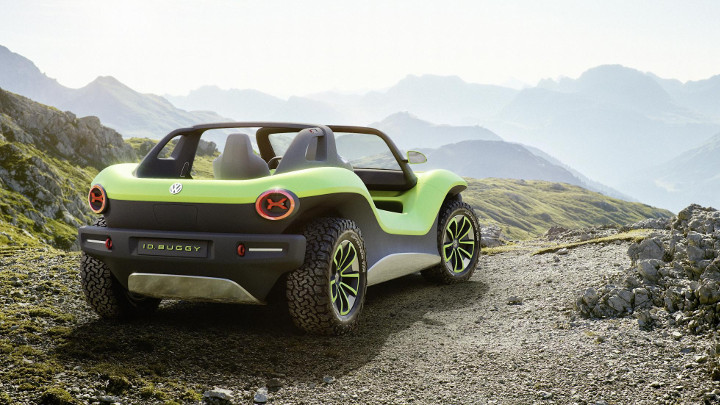 This is the I.D. Buggy concept, and although VW claims it's a "retro-free interpretation" of the original, the raised wings, high shoulders, and lack of doors or a roof make it instantly recognizable.
Where the new buggy also harks back to its father is its rear-wheel-drive setup. Although instead of a four-cylinder boxer engine in the back, the new kid on the block features a 62kWh battery and 201hp electric motor that's good for 250km on a single charge. Best to keep it away from the waves, though.
ADVERTISEMENT - CONTINUE READING BELOW ↓
That motor will get you from zero to 100kph in 7.2sec, and will hit a limited (and really rather blustery) top speed of 159kph, so it certainly isn't sluggish.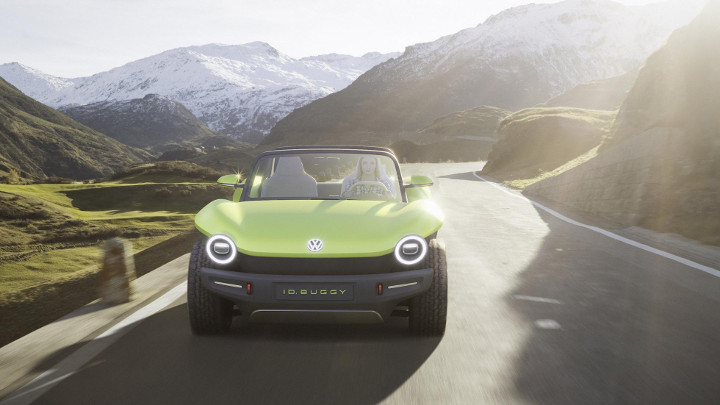 But performance isn't what this concept was built for, and as much as those chunky tires and aluminum skid plates hint at off-road ability, that probably wasn't the aim, either.
The buggy was built to prove that VW's future electric cars will be fun, and that they won't lose the spirit of the brand's counterculture past. For example, much like with the old Beetle-based buggy, the Germans are encouraging private companies and startups to adapt the body—even saying that a 2+2 version would be possible if you want to bring your kids on a dune-bashing trip.
The new-age drivetrain is all integrated in Volkswagen's MEB platform, which has now spawned five ID concepts, and its skateboard-style chassis means that pretty much any body type can be bolted on the top. You can even add an additional electric motor in the front axle if you'd like four-wheel drive.
ADVERTISEMENT - CONTINUE READING BELOW ↓
Recommended Videos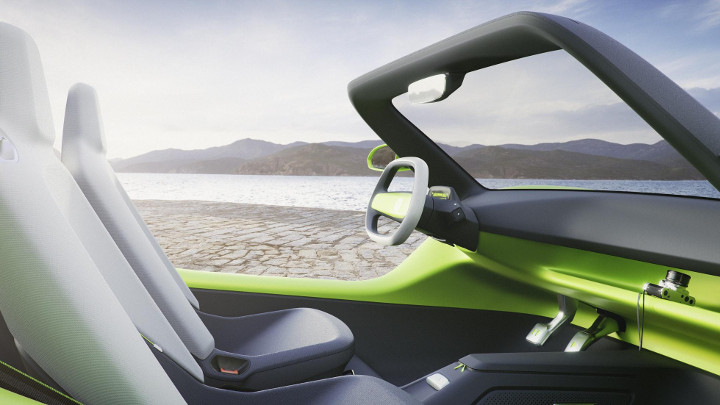 For now, we just have the one example built by VW—looks great, doesn't it? Those LED headlights up front are designed to look like little eyes, and the weatherproof interior should be able to withstand a good kicking from all of your lifestyle activities.
Plus, if the rain does come down to spoil your day at the beach, there's an ultra-cool-looking canvas roof to stretch across the top. For some reason, VW is referring to this as a tarpaulin. Since when did designers start underselling their work?
The design has certainly been a big hit here at Top Gear Towers, although our only question is why hasn't Volkswagen put it on a beach for the press shots?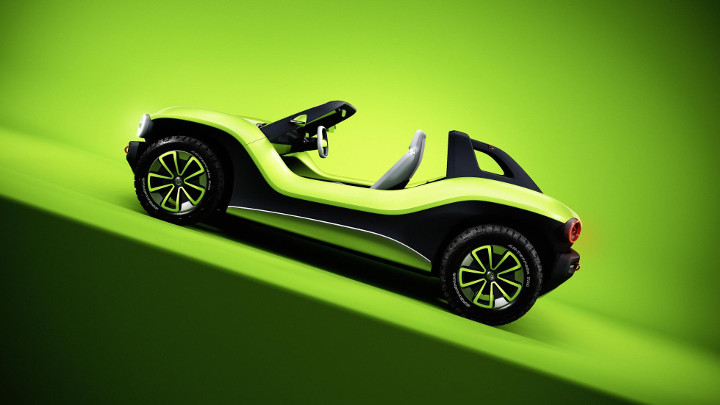 ADVERTISEMENT - CONTINUE READING BELOW ↓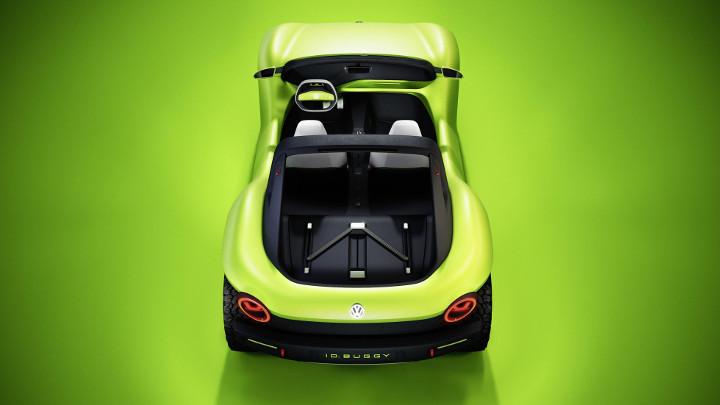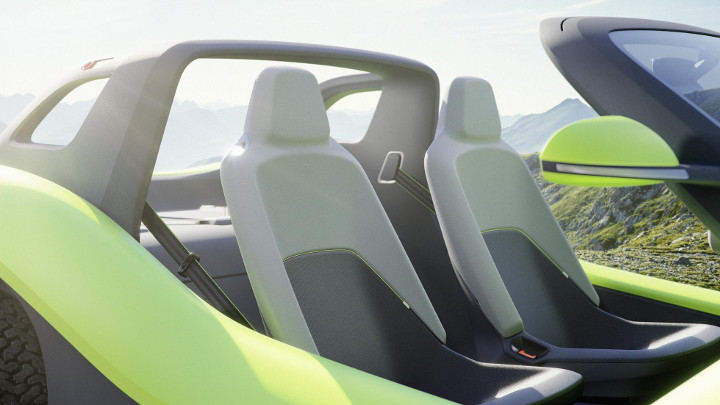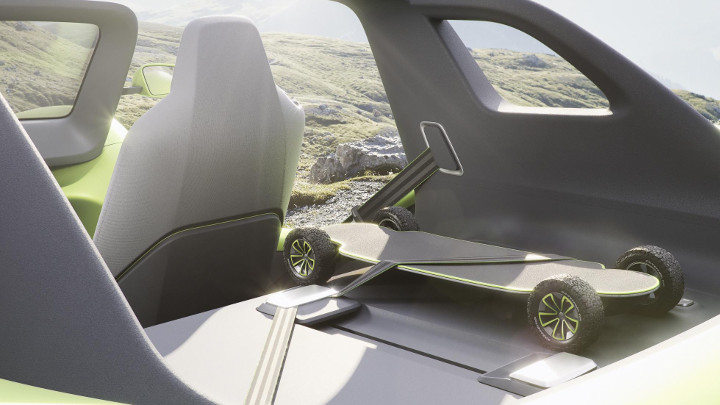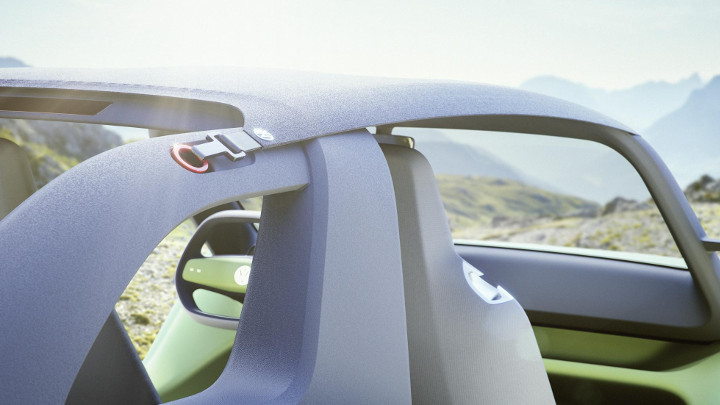 ADVERTISEMENT - CONTINUE READING BELOW ↓
NOTE: This article first appeared on TopGear.com. Minor edits have been made.