Though the announcement of Volkswagen's one-off show car is peppered with exciting information, a stern note at the bottom derails it entirely. "Concept car. The vehicle will not go on sale."
And thus, we begin the campaign to get this ID.X Performance one-off transformed into a production car, not least because it turns the sedate ID.7 into a Fast and Furious extra.
Built for the 'ID. Treffen,' which is a very sensible-sounding meeting of 'electric vehicle enthusiasts' on the Swiss side of the gorgeous Lake Maggiore, the really-not-very-sensible ID.X showcases a potential range-topper.
OTHER STORIES YOU MIGHT HAVE MISSED:
How 'waterproof' is the all-new Honda CR-V e:HEV?
First impressions: The Toyota Hilux GR-S is so much more than just stickers

There's an electric motor on the rear axle—likely the new 'AP550' unit previewed earlier this year—coupled to another motor on the front axle for all-wheel-drive. The vehicle dynamics manager controls the torque and rear axle diff lock, while there's also a boost mode. Total power stands at 550hp.
No word on 0-100kph, but it'll be… swift. Likely to match up to the ID.X Performance's looks. VW has applied a new carbon front splitter and rear diffuser, fitted 60mm lower, stiffer springs, increased the toe by 80mm, and whacked on wide 20-inch gold alloys. And a massive rear wing. And some decals. Inside, there are carbon bucket seats and a plethora of red accents too. Of course.
"The MEB [platform] offers many fantastic possibilities for approaching vehicle development with a great deal of creativity," said VW's MEB platform tech boss Andreas Reckewerth. "It was clear to us that we wanted to base our new show car on the ID.7 and that we would focus on enhancing the performance.
"In this way, we can show what is possible," he added. So, yes, this exact car won't go on sale, but a future ID.7 performance car? Hmm…
More photos of the Volkswagen ID.X Performance: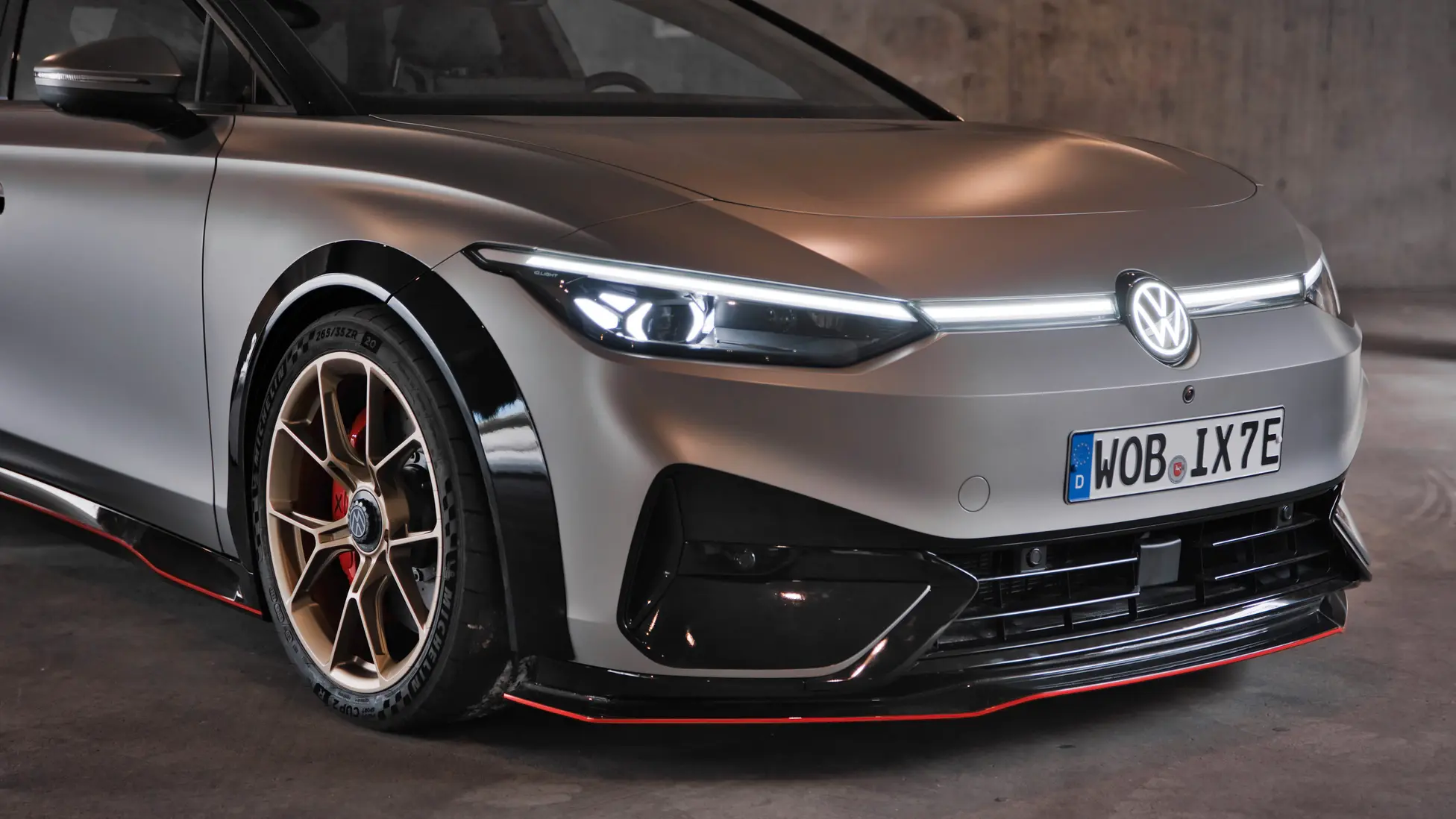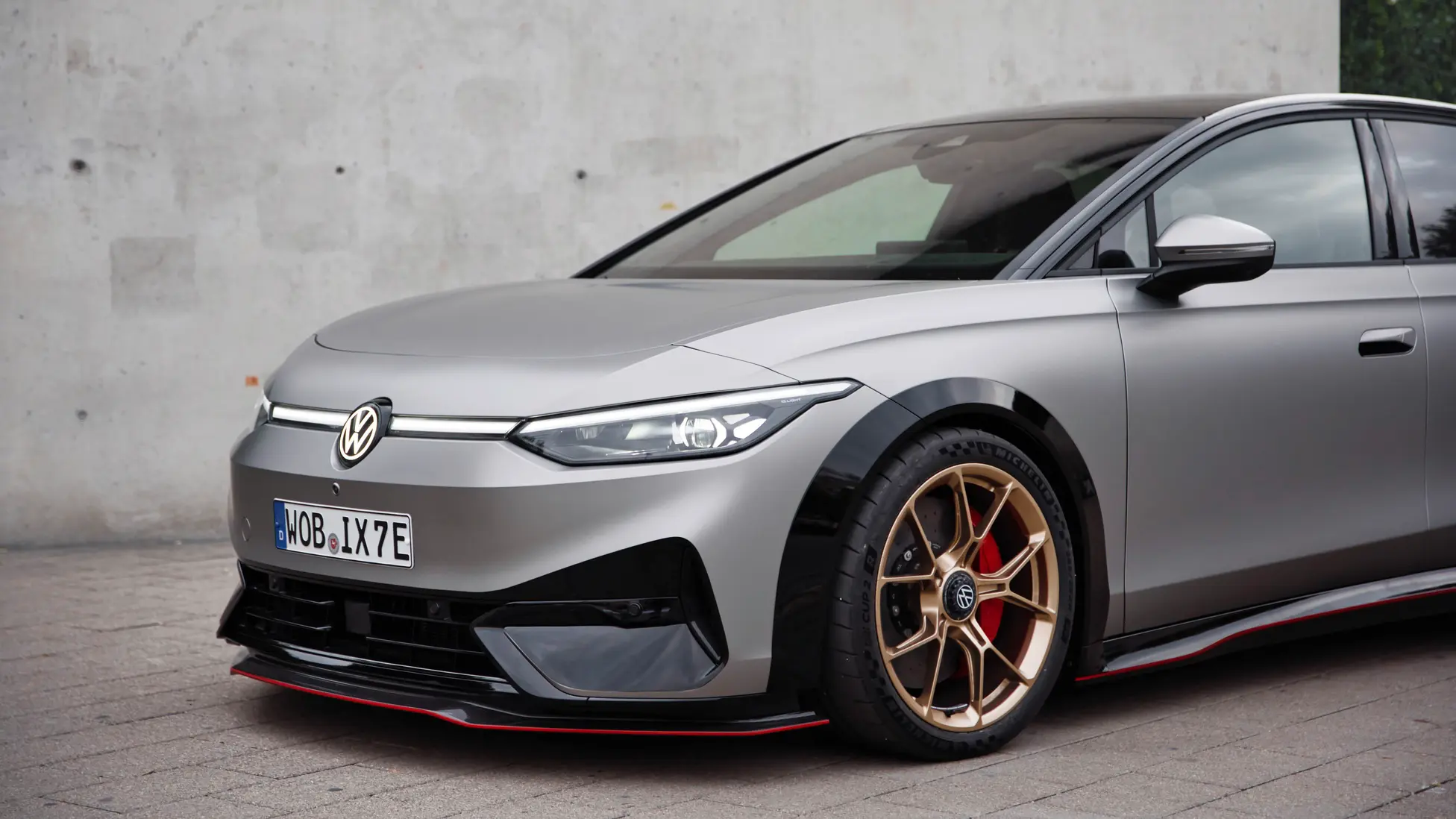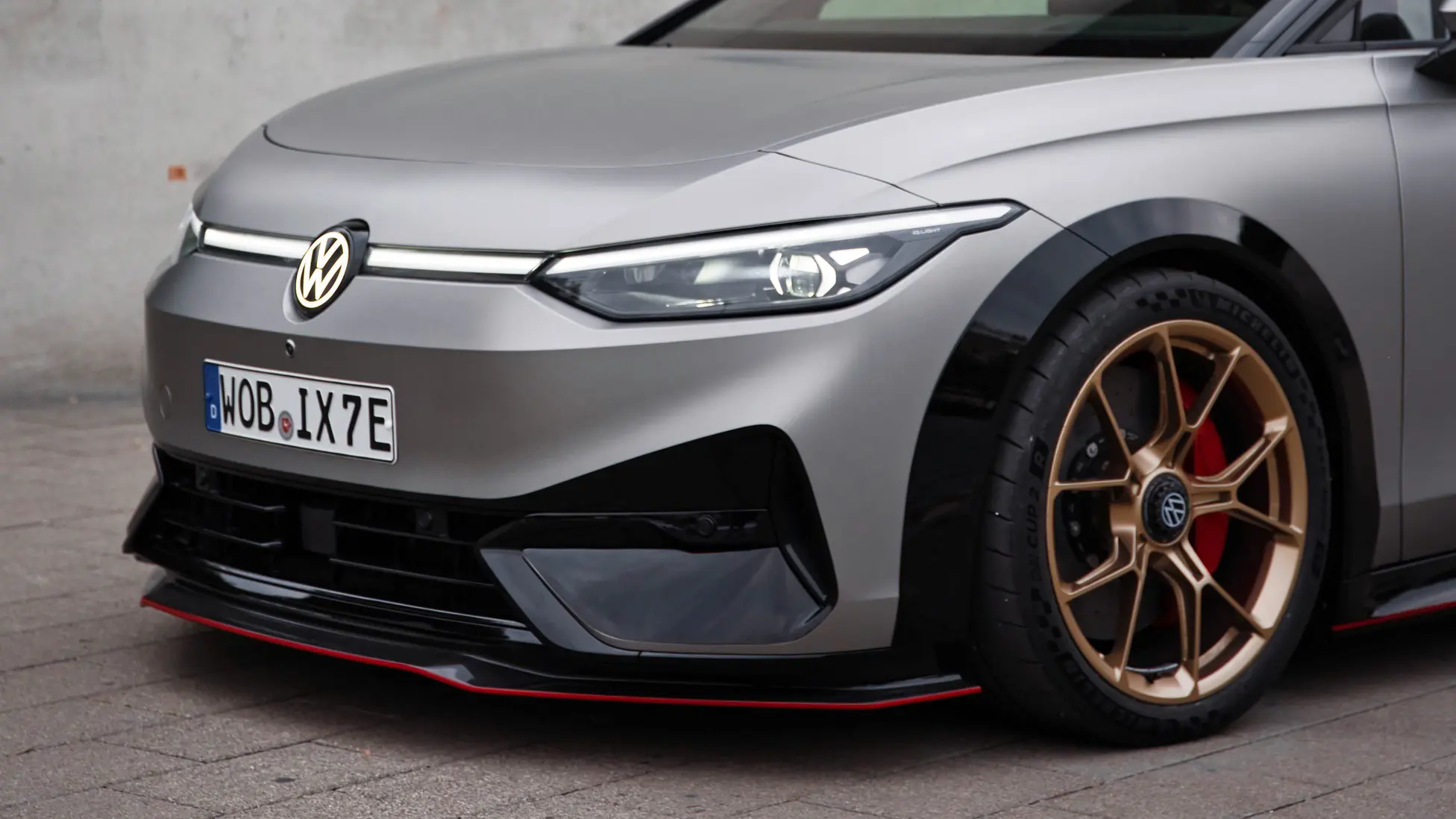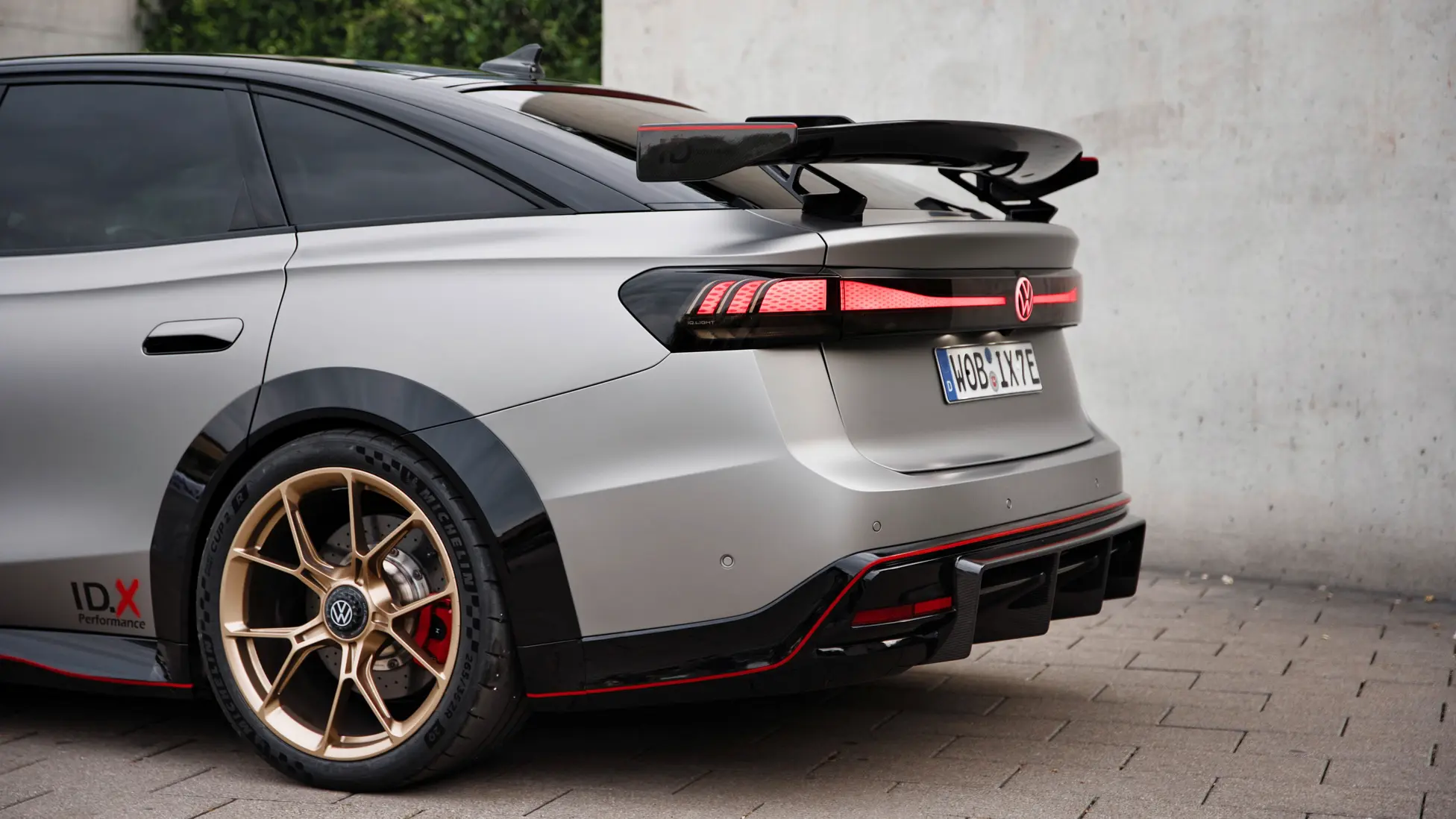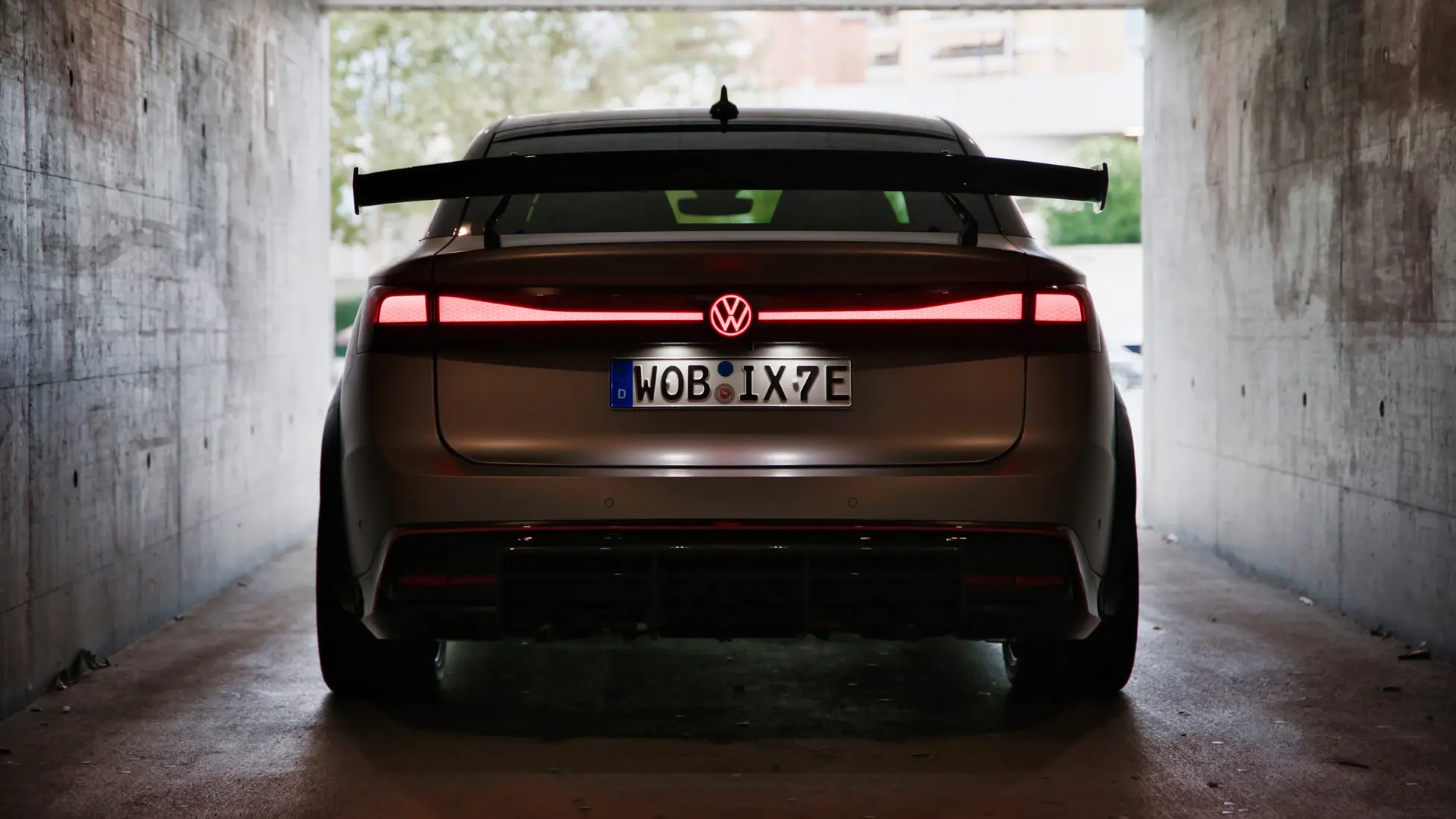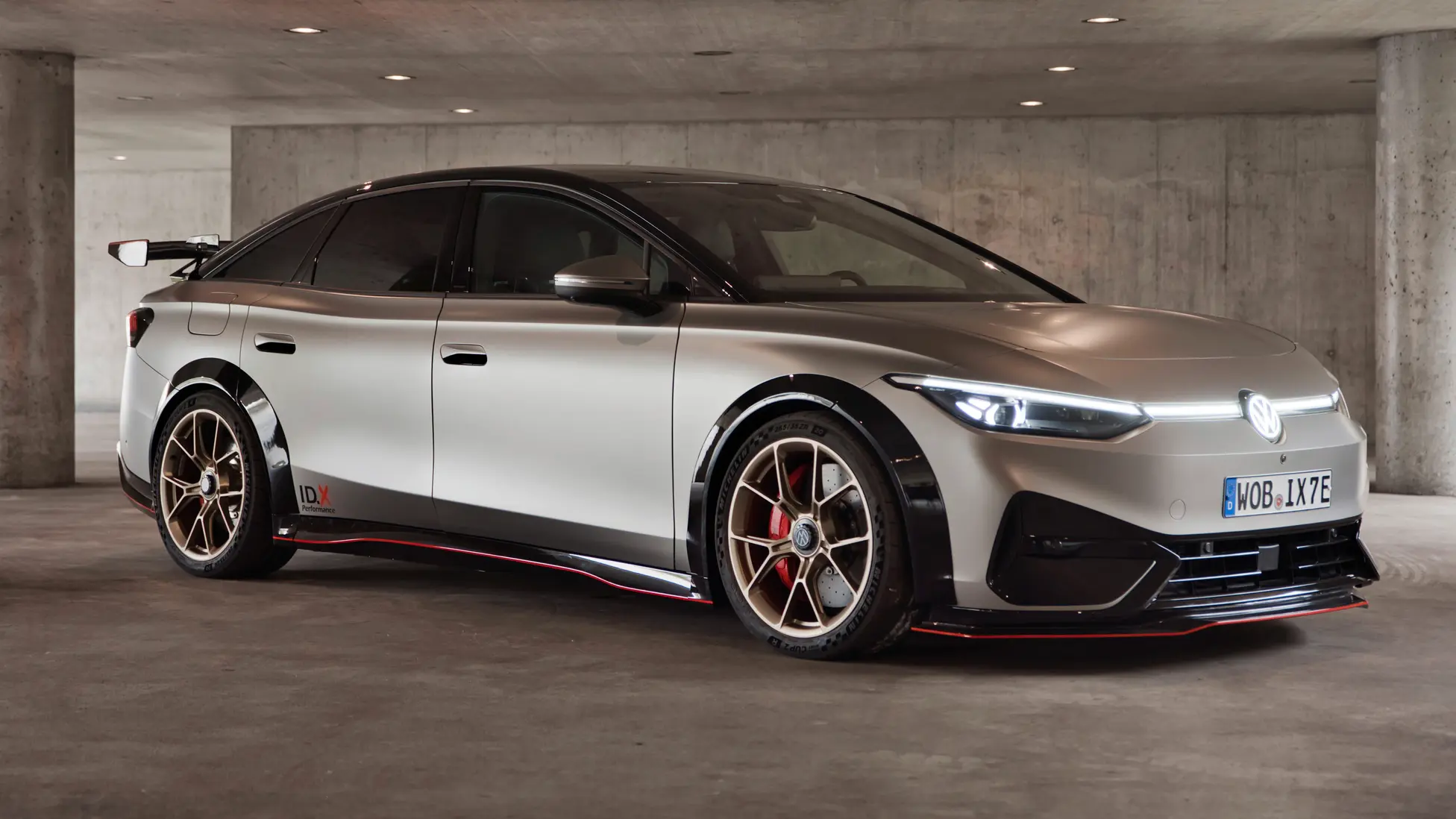 NOTE: This article first appeared on TopGear.com. Minor edits have been made.