Volkswagen Philippines has been fairly quiet when it comes to new car launches. But that's about to change soon as it recently released a teaser for an upcoming model that we can all expect soon. For now, it's just one, shadowy-looking photo, but we have a good guess as to what it might be once launched.
The teaser suggests that we're looking at a crossover. But you've probably figured that out thanks to the high roof and a pair of roof rails. The upright flanks are also a clue that points toward a crossover. Looking at its LED daytime running lights, we can rule out several models such as the T-Roc, Touareg, and Tiguan. That said, we were somewhat hoping Volkswagen Philippines would bring in the new-look Tiguan to the local market.
OTHER STORIES YOU MIGHT HAVE MISSED:
PH fuel price update: Gas down by P2.10, diesel by P3.00 starting February 7
MMDA: Cars can use all lanes of EDSA-Ayala Southbound
So, what are the likely candidates? So far, we're looking at the Tharu and the updated T-Cross. However, the Tharu comes with larger headlights, so that leaves us with the tweaked T-Cross. Mind you, it doesn't look like we'll be getting the updated European version. By the looks of things, it's more likely that the China-spec model that will land here.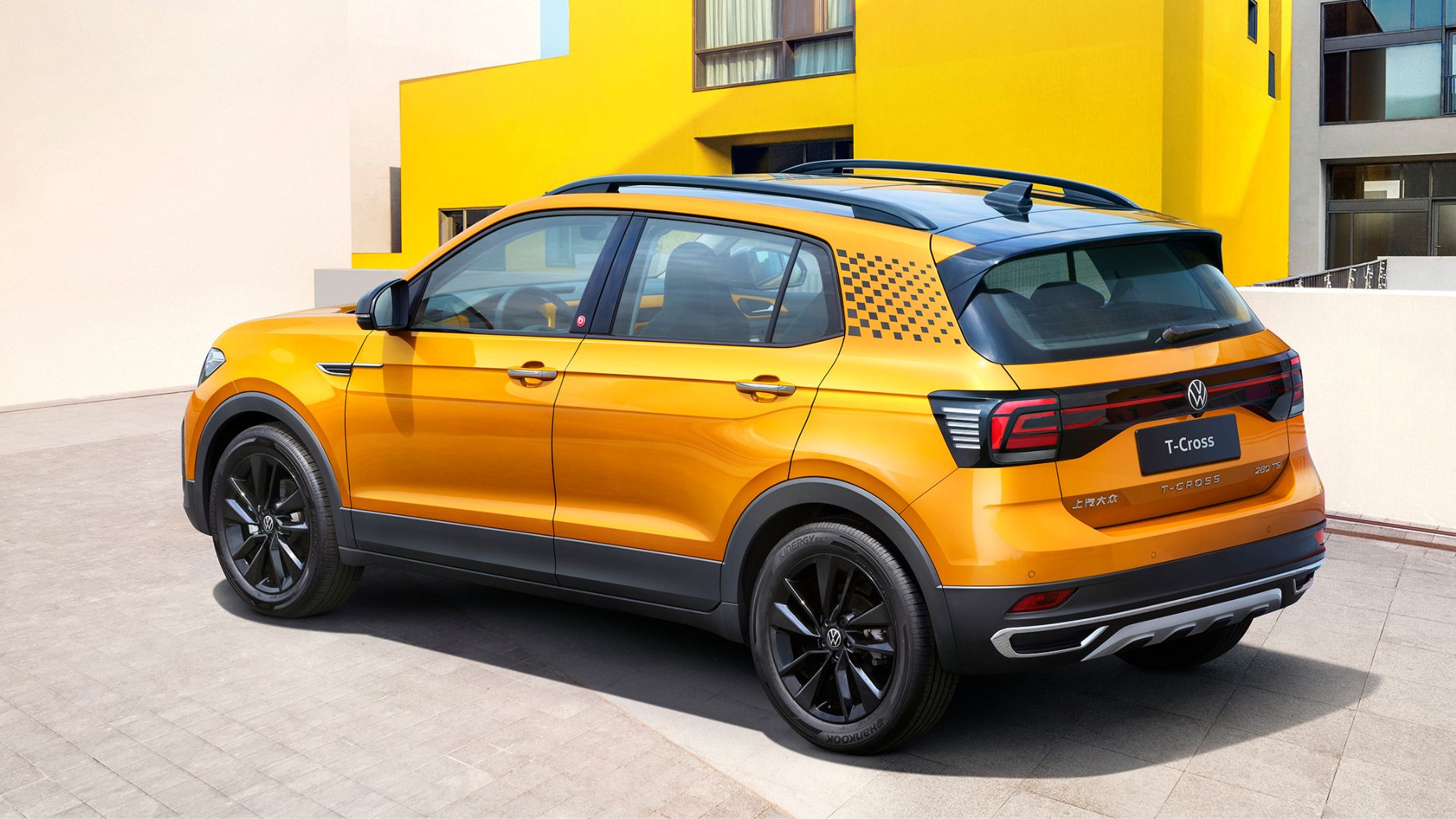 With that in mind, what changes can we expect? The front end looks largely similar to the current model, but there could be a few trim changes here and there. The blacked-out side mirrors suggest that the crossover will have a two-tone paint scheme. Also, the T-Cross sold in China sports gloss black alloy wheels, a black roof, and some sport decals on the D-pillar, at least for the top-spec model.
But that brings us to an interesting point. It seems that Volkswagen Philippines teased the top-spec version of the T-Cross that comes with an all-important change under the hood. As mentioned, the blacked-out exterior tweaks are exclusive to the range-topping variant. It's also worth mentioning that the highest model grade of the T-Cross packs a 1.4-liter turbo engine with 148hp and 250Nm of torque. For reference, the standard version puts out 111hp and 145Nm of torque. 
Does that mean the T-Cross will finally get a healthy boost of horsepower? It's wishful thinking, but it's something that we hope is confirmed at launch.