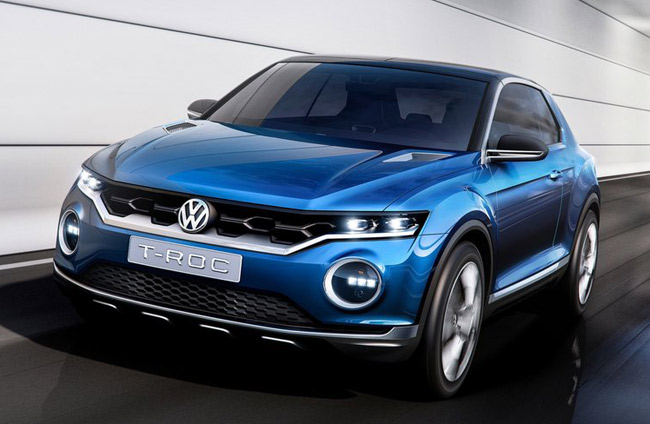 The current-generation Volkswagen Tiguan may be new to the local market, but it's actually been around since 2007. It was given a facelift in 2011 so that it could blend in better with its more modern family members. Based on the PQ35 platform of the previous-generation Golf, the Tiguan is one of the oldest in the compact crossover SUV segment, but it won't stay that way for long.
The German carmaker has apparently been working on a replacement. According to Auto-Motor-und-Sport.de, Volkswagen will unveil later this year an all-new Tiguan. It could even debut in time for the Paris Motor Show this October. This Tiguan may not yet be the final production version, though. Lately, VW has been previewing its upcoming SUVs through concept versions that look almost production-ready.
The next-generation Tiguan is expected to migrate to the new, seventh-generation Golf's MQB platform. It is projected to grow slightly bigger, which should translate to more cargo and interior space than the current model. It might use the same updated engines as the latest Golf.
Aside from the standard length version, the Tiguan could gain a longer seven-seater model that would fill the gap between the standard Tiguan and the Touareg. A sporty four-seater, coupe-like variant is also expected. At this point, it's still not clear if the coupe-like Tiguan and the possible production version of the T-Roc Concept, which could debut in 2016, are one and the same. It is believed that the next-generation Tiguan will borrow some styling cues from the T-Roc Concept.
Continue reading below ↓
Recommended Videos
The Tiguan will have a baby sibling called the Taigun, which was already unveiled as a concept. This baby SUV is even smaller than the Ford EcoSport. The next-generation Tiguan is anticipated to go on sale next year for the 2016 model year.
In case you're getting confused, here's a refresher on present and future VW models and their respective platforms: The current Tiguan compact crossover SUV and Touran MPV are based on the PQ35 platform of the previous-generation Golf. The current Jetta, which is no longer the sedan-twin of the Golf, is based on an updated and lengthened version of the PQ35 platform. The all-new, seventh-generation Golf uses VW's new-generation MQB platform. The rest of the compact VW models will eventually migrate to the new platform in the following years.