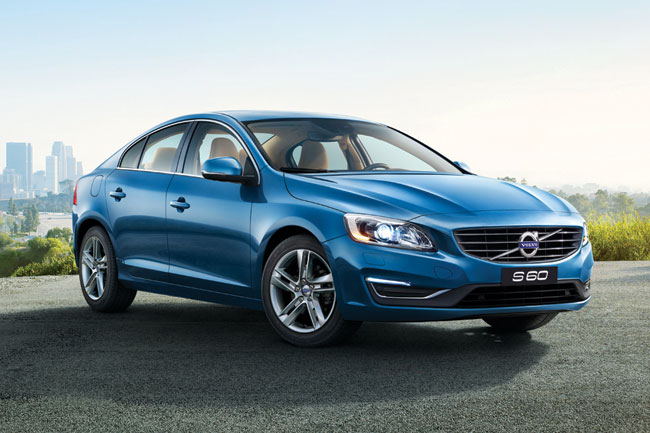 Ever since it came out, the Volvo S60 has been one of our preferred European sedans. It has just the right blend of understated good looks and flair.
Now, Volvo Philippines has come out with a new variant that makes ownership of an S60 more appealing. The new model is called the Volvo S60 D4 Advantage. Those familiar with European car nomenclature will know that the 'D' stands for diesel, and in Euro sedans, that's always good.
The S60 D4 is powered by a 2.0-liter Drive-E turbocharged diesel powerplant. With sequential twin turbos, the engine generates 181hp and 400Nm. Most of this power can be had at as low as 1,750rpm. With engine start/stop technology and an eight-speed automatic transmission, Volvo claims the S60 D4 can reach a combined fuel economy figure of 24.4km/L.
That fuel-sipping figure doesn't mean the S60 D4 is a slouch. It can still sprint from zero to 100kph in 7.3 seconds, enough to embarrass kids in Toyota 86 sports cars who don't know what they're doing.
ADVERTISEMENT - CONTINUE READING BELOW ↓
Of course, being a Volvo, the important safety nets are all here, including the nifty City Safety feature that detects obstructions ahead and automatically applies the brakes.
One of the most enticing aspects of the S60 D4 is its price: P2.495 million. That's low enough to make buyers of top-spec Japanese midsize sedans think twice.
With these power and fuel economy figures--not to mention the competitive price point--it's time to give the S60 another look.
ADVERTISEMENT - CONTINUE READING BELOW ↓
Recommended Videos