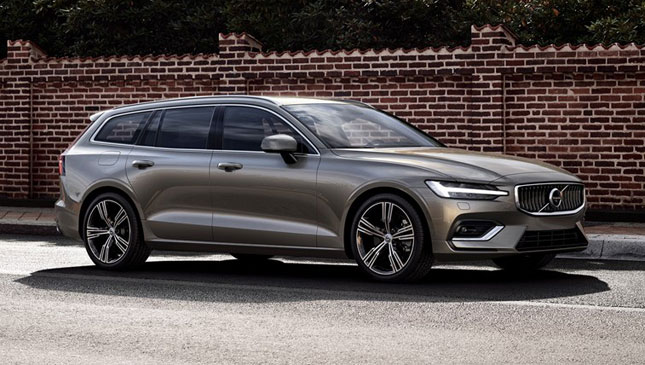 The first-gen Volvo V60 lasted for a lengthy eight years since its launch in 2010. Now, Volvo has just unveiled to the world the second generation of its premium wagon. The launch took place in what the Swedish carmaker claims is the wagon's natural habitat—the driveway of a family home in Stockholm.
The new wagon shares the same architecture as the XC60 and XC90 lineup of vehicles. Compared to its predecessor, the all-new V60 sports a much bolder look, accentuated by a very strong character line running along its side doors. Inside, you get "a luxurious interior, increased levels of space, advanced connectivity" and, of course, Volvo's award-winning suite of safety features.
Continue reading below ↓
Recommended Videos
"The family estate driver is an important customer for our business and has been for generations," said Håkan Samuelsson, president and CEO of Volvo Cars. "The new V60 honors that tradition, but also takes it much further."
Robin Page, Volvo's senior VP for design, adds: "The V60 really is the central point of the Volvo brand. It's refined, has a beautiful proportion and stance, yet delivers on practicality and versatility."
The all-new V60 is available with two plug-in hybrid options: a T6 Twin Engine AWD gasoline plug-in hybrid that generates 340hp, and a T8 gasoline plug-in (also AWD) that delivers 390hp. There are also two pure gasoline and two diesel engines to choose from.
No word yet on any local launches, but the brand did send some of its best vehicles our way last year, so there's hope. Do you guys want to see the V60 in the Philippines?