Retro touches are best when they're subtle. And thus we admire the classiness of Volkswagen's nod to the Skoda Felicia Fun, buried a little beneath the surface of this Tarok pickup concept.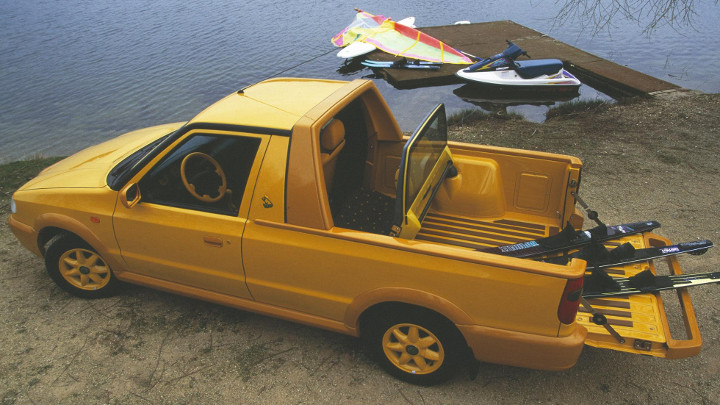 If you don't remember the Fun, you need educating: It was a marvelously bonkers bright-yellow pickup whose back seats slid out into the rear deck when you wanted to use them, but folded away when you had large loads to carry. See the photo above for reference.
The Tarok rips off the same idea (perhaps inadvertently), but executes it in a much less flawed fashion, essentially because its rear passengers aren't exposed to the elements when they're seated. Phew.
Continue reading below ↓
Recommended Videos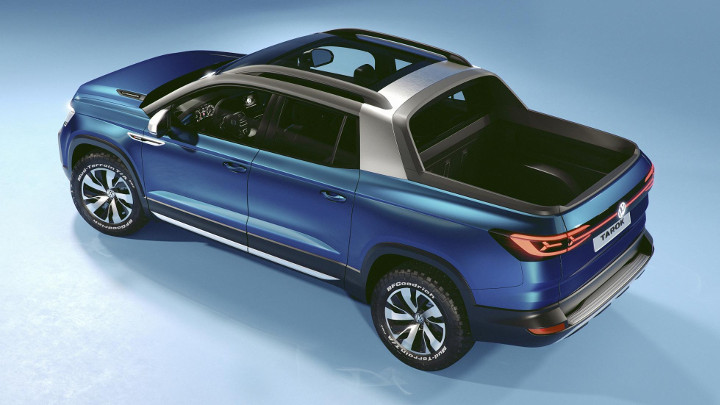 Instead, those rear seats fold flat, with no bulkhead between their back cushions and the load bay, stretching your carrying capacity right out when you stow them away, while keeping the cabin waterproof when you flip them back up. Lovely.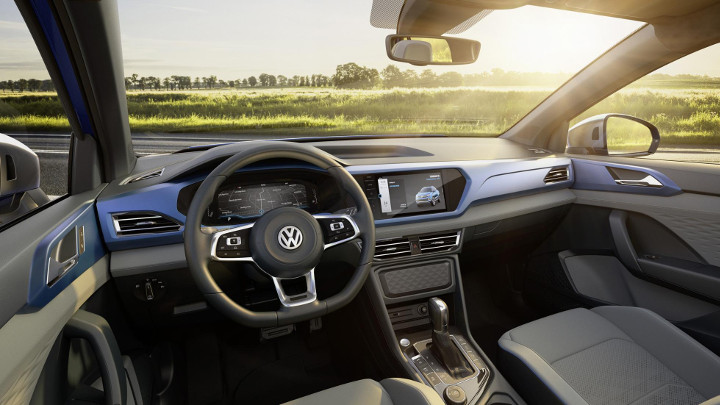 While a concept for now, Volkswagen is promising that the Tarok will change little when a production version goes on sale in Brazil in the near future. It'll come with four-wheel drive and a 148hp 1.4-liter engine mated to a six-speed automatic gearbox, with a 148hp 2.0-liter diesel to follow and, potentially, help the Tarok launch in other markets.
Ones where a quirky, unconventional pickup offering would be appreciated, perhaps...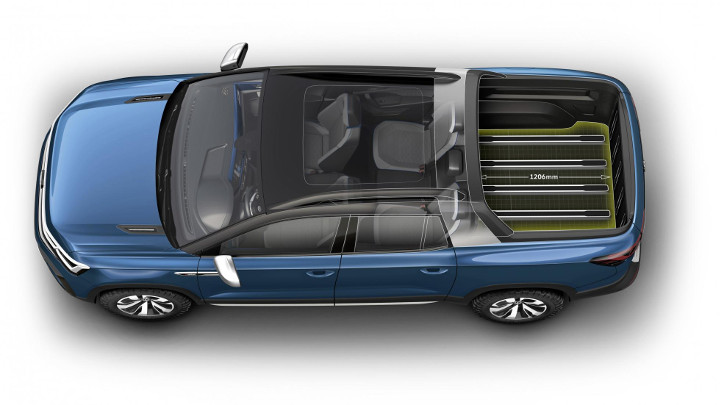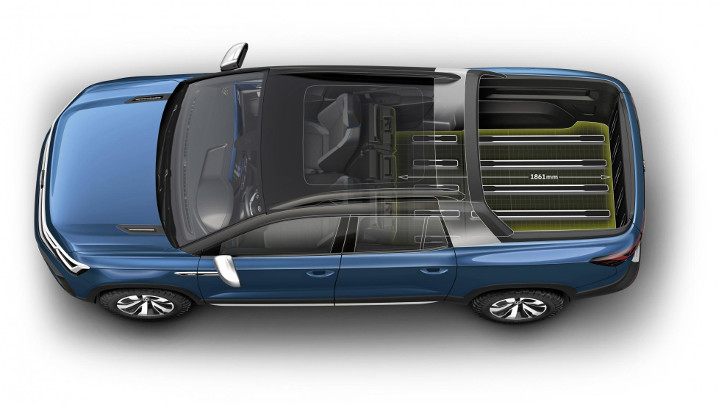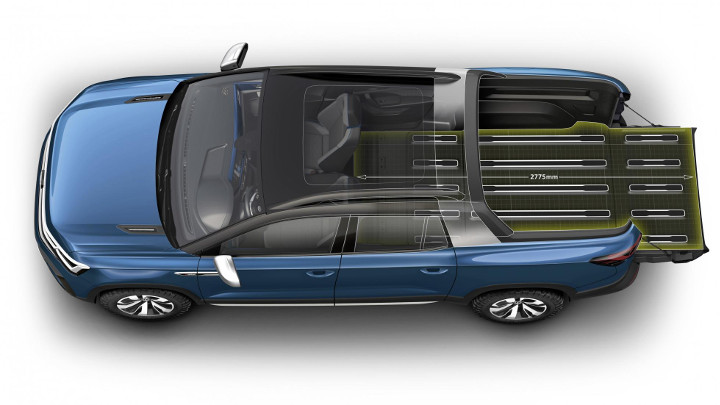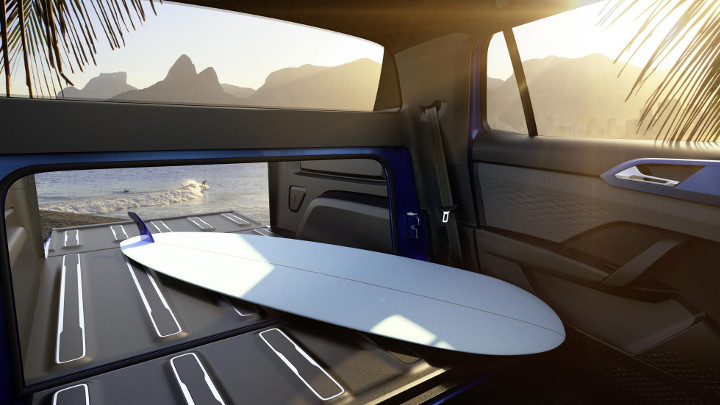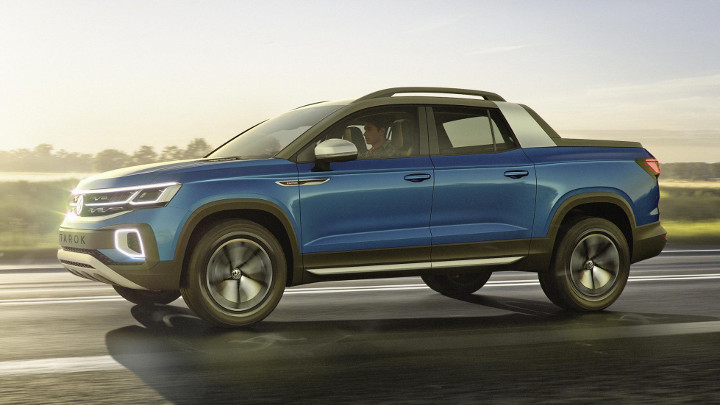 NOTE: This article first appeared on TopGear.com. Minor edits have been made.