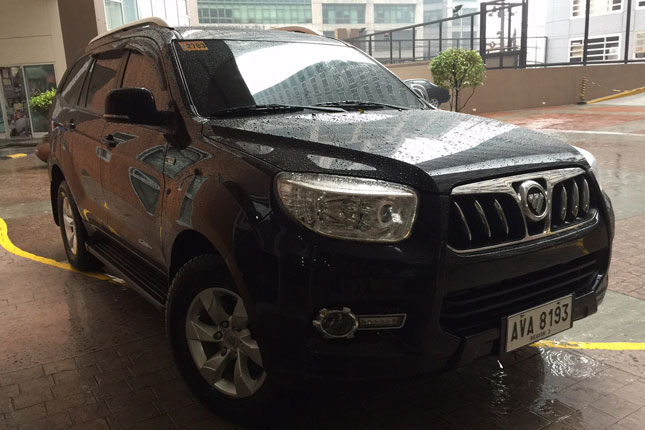 We're car people, and we love to drive by default. But there are days when getting behind the wheel is such a pain that we'd rather just get a root canal. Just like last month when the holiday season was in full swing, and everyone was out going to mall sales or Christmas parties. EDSA and C5 became virtual parking lots.
So when you get an offer to be chauffeured around the city in the middle of the holiday madness, you say yes without thinking--especially when it's in a car you haven't ridden or driven. The curiosity is there. And that's exactly how we felt about the Foton Toplander.
Launched in October last year, this SUV is powered by a 2.8-liter Cummins diesel engine, which is the same mill in its Thunder sibling. Two variants are available: the 4x2 and the 4x4. Both have a manual transmission, which is perfect for those who enjoy rowing through the cogs. For those wondering if Foton will be bringing in an automatic variant, yes, that one is coming (Anna Parado, Foton Philippines executive vice president, confirms that it is due to arrive either in the last quarter of this year or in early 2017).
ADVERTISEMENT - CONTINUE READING BELOW ↓
Anyway, one rainy Saturday in December, we gave in to the lure of becoming a spoiled passenger. Turns out it wasn't a bad idea. At first glance, we noticed how robust this 4x4 model is. The conservative design of the Toplander is responsible for its classy appearance, and its size gives it a commanding look. It's an attractive SUV, especially in black.
Inside, the cabin is spacious. There's ample room for seven, although portly or tall guys might have a hard time getting in and out of the third row. Best let them enjoy the second row. Speaking of interiors, we like the black motif here. It's an SUV so it shouldn't be difficult to maintain.
The 4x4 Toplander is equipped with integrated fog lamps and daytime running lights. It also boasts a three-ton towing capacity. This could be handy if you like hauling stuff or helping other motorists in need. At P1,298,000 (there has been a price increase since its introduction) for this variant, and just a few thousand pesos shy of a million (P998,000) for the 4x2, this SUV seems enticing.
ADVERTISEMENT - CONTINUE READING BELOW ↓
Recommended Videos
How does it fare on the road? It doesn't glide like a figure skater on ice, but it has a decent ride considering the condition of our streets. The drive? We'll have to do a proper test drive of the Toplander to find out. On this rare occasion, we were just a passenger--and we enjoyed every minute of it.
Photos by Stephanie Asi-de Castro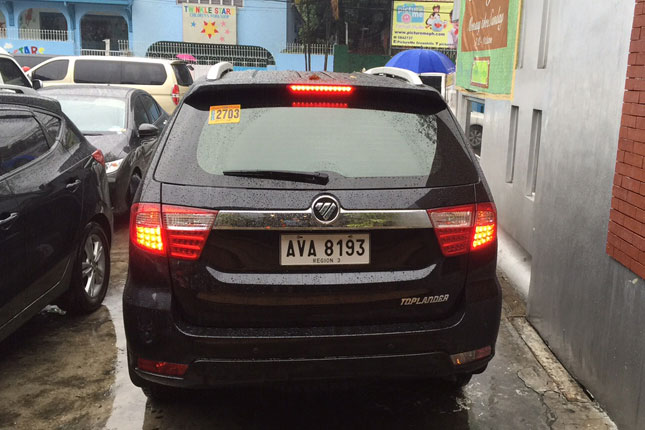 ADVERTISEMENT - CONTINUE READING BELOW ↓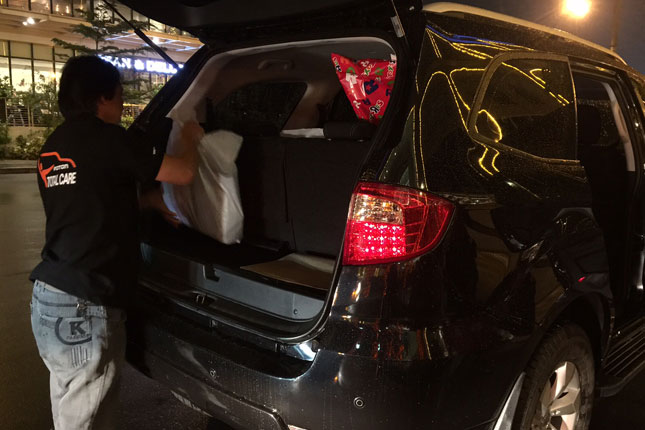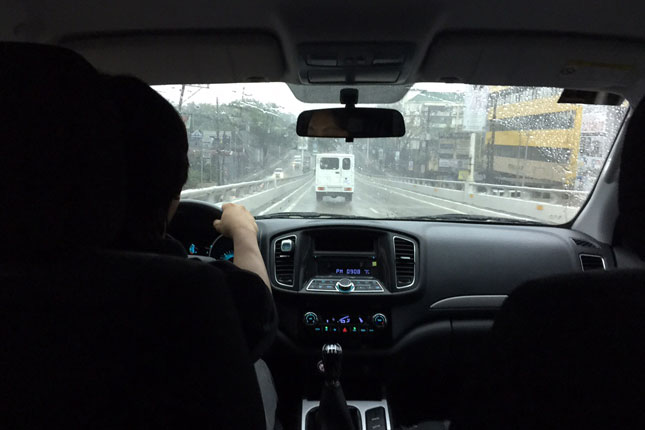 ADVERTISEMENT - CONTINUE READING BELOW ↓