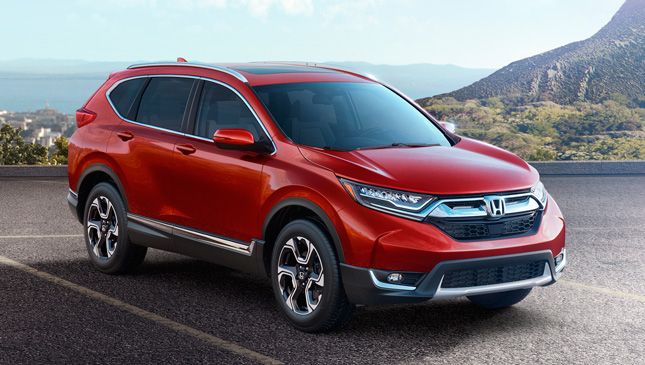 Around the middle of 2016, we first heard about the possibility of the Honda CR-V being sold here with a diesel powerplant, but nothing was heard about it after that. A few months later, the all-new CR-V debuted in the US. It had a 1.5-liter DOHC turbo gas engine, and the usual 2.4-liter DOHC i-VTEC.
Recently the CR-V's diesel option resurfaced with the introduction of the Thai-spec model. According to the press material, the final powerplant is a 1.6-liter –DTEC Turbo mated to a nine-speed automatic transmission. Nine. Damn.
For those still living in the Middle Ages and still think modern diesels are as dirty as the buses on EDSA, they will be glad to know this mill was developed in Japan using Honda's Earth Dreams Technology. This puts an emphasis on eco-friendliness, fuel efficiency and driving performance.
Continue reading below ↓
Recommended Videos
Speaking of driving performance, figures of 160hp at 4,000rpm and 350Nm at 2,000rpm should help the diesel CR-V live up to the performance part. That's a high torque figure; higher than the turbodiesels of the top-spec previous generation Fortuner/Hilux—and those had three liters of displacement.
Fuel economy is said to be 18.9km/L, which isn't bad at all.
As we all know, we give special importance to Thai automobile news because our Hondas (and Toyotas, Fords, Chevys…) come from Thailand. So what's introduced there has a real chance of arriving here.
What is the possibility of the all-new CR-V having a diesel under the hood once it lands here? According to a source, there's a 50% chance. We believe the person is being modest, so we have a feeling Honda Cars Philippines will sell a diesel-powered model for the very first time. And we're excited to find out what a turbodiesel Honda compact SUV feels like.
Don't go rushing to your nearest Honda dealership yet, because the new body isn't arriving soon. In fact, now is the best time to snap up the current CR-V because we heard discounts are being offered. So we take it back, do drop by your friendly neighborhood Honda showroom.
Do you like the idea of a turbodiesel CR-V?